Play Review: "Fabulation or the Re-education of Undine"
"Fabulation or the Re-education of Undine" is a satirical play that follows the journey of title character Undine Barnes as she returns back to her roots to discover her true and authentic self, all while finding love in an unconventional way. It was written by Lynn Nottage and directed by Eric J. Little, a Clark Atlanta University professor. "Fabulation" held showings in CAU's Davage Auditorium from Thursday, Oct. 24 to Sunday, Oct. 27.
Little's play production class put the entire show on. From choreographer to costume designers, every role was carried out by Clark Atlanta students.
After finishing college, Undine became a successful mogul with what seemed like the picture perfect life. That is, until her husband disappeared because he got locked up in prison, leaving her with no money, and out of business. To top it all off, Undine learns that she's pregnant with her estranged husband's child. 
With not a dollar to her name, Barnes travels back to her family in Brooklyn, New York whom she hasn't spoken to since her college graduation. Undine must suck up her pride and come to terms with the fact that she lied about her family dying in a house fire. 
After an attempt at buying heroin for her grandmother landed her in jail, Undine must attend court ordered substance abuse classes. It's there that she meets her unsuspected love interest Lucas, a recovering drug addict. The two hit it off and the play ends in Undine giving birth, and Lucas accepting the baby as his own.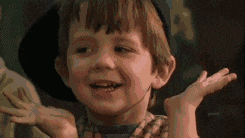 "I loved it! I thought it was really funny and I think they found the perfect actors for each role." Tierney Dean, a sophomore Social Work major said.
The play was absolutely funny and had me crying laughing at every twist and turn. From the stage crew hilariously changing the setting while the actors were carrying out scenes, to the witty punchlines, everything had me in stitches. 
"There were moments when I had to look around with my mouth open in shock because I couldn't believe what the actors were saying. It was so hilarious that I'm coming back tomorrow with more friends so they can experience the play too." Victoria Grase, a sophomore Computer Science major stated when asked about the play.
Stand out star Gabriel Hargrove, a sophomore, portrayed seven characters, the most out of the entire cast. When asked if playing so many roles was difficult Hargrove replied, "I'm an actor at heart and I've been acting since I was seven, so my acting foundation prepared me to take on different roles in the play."
Although the play was a comedy, it touched some of the audience, as well as the actors in different ways. "The experience allowed me to grow as an actor and [I] gained more skill and insight on things." Hargrove stated.
 "A good man can come from anywhere. It doesn't have to be a picture perfect man... as long as you're open to love." Dean said when asked what message she got from the play.
"Fabulation" was an amazing play from start to finish. It goes to show you that the students at Clark Atlanta University are extremely talented.