Objects define reality. Abstract or concrete objects reflect on the past while simultaneously preparing models for the future. But, like philosophies and shapes, humans are objects too. Some are to be "handled with care," while others like timber planks. An object can be anything you choose it to become, much like slavery. 
Stephen L. Hayes Jr. uses objects like chains, nooses, wooden legs and bullet shells to portray the experiences of African-Americans in America, while reflecting on the past. The exhibition, "American Haze," previously on view at Mason Fine Art, displayed the 10-year retrospective by Hayes. Inspired by his own personal experiences and Willie Lynch's "Makings of a Slave", Hayes exhibition featured these artworks, "Cash Crop", "Fancy Legs", "Destroy the man, keep the body," "Voice of Future's past" and "Jesus Piece."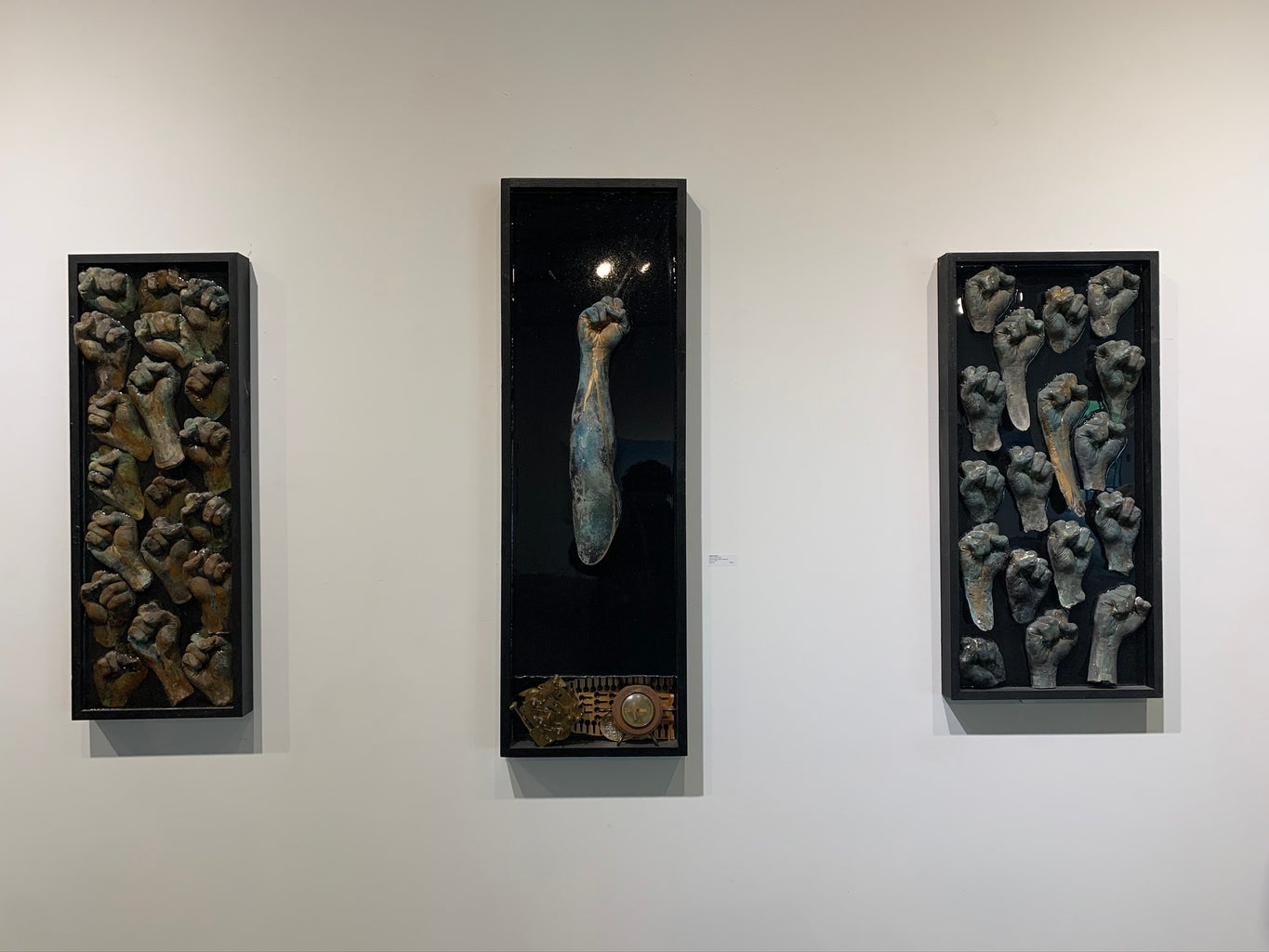 The exhibition challenges viewers to explore the ideas that America has built its foundation on. The featured exhibition "Cash Crop" illustrates approximately 13 statues of people of African heritage chained by the neck, ankles and wrists to a ship, equal in size. The statues remind observers of the kidnapping and stripping of Africans to transport to America, forcing them into slavery and bondage. "Cash Crop" in my opinion, forces you to ask yourself, "where am I going?," as you look at where you've been. 
One of the three symbols often used in Hayes' work is a horse. "Fancy Legs" is a metaphor for 'we are given everything we need to destroy ourselves,'" Hayes said. The piece pictures two black horses with many legs that are connected at the neck with nooses. "Both of these horses are trying to outdo one another, and at the same time are getting choked out by this lavish noose necklace," he added.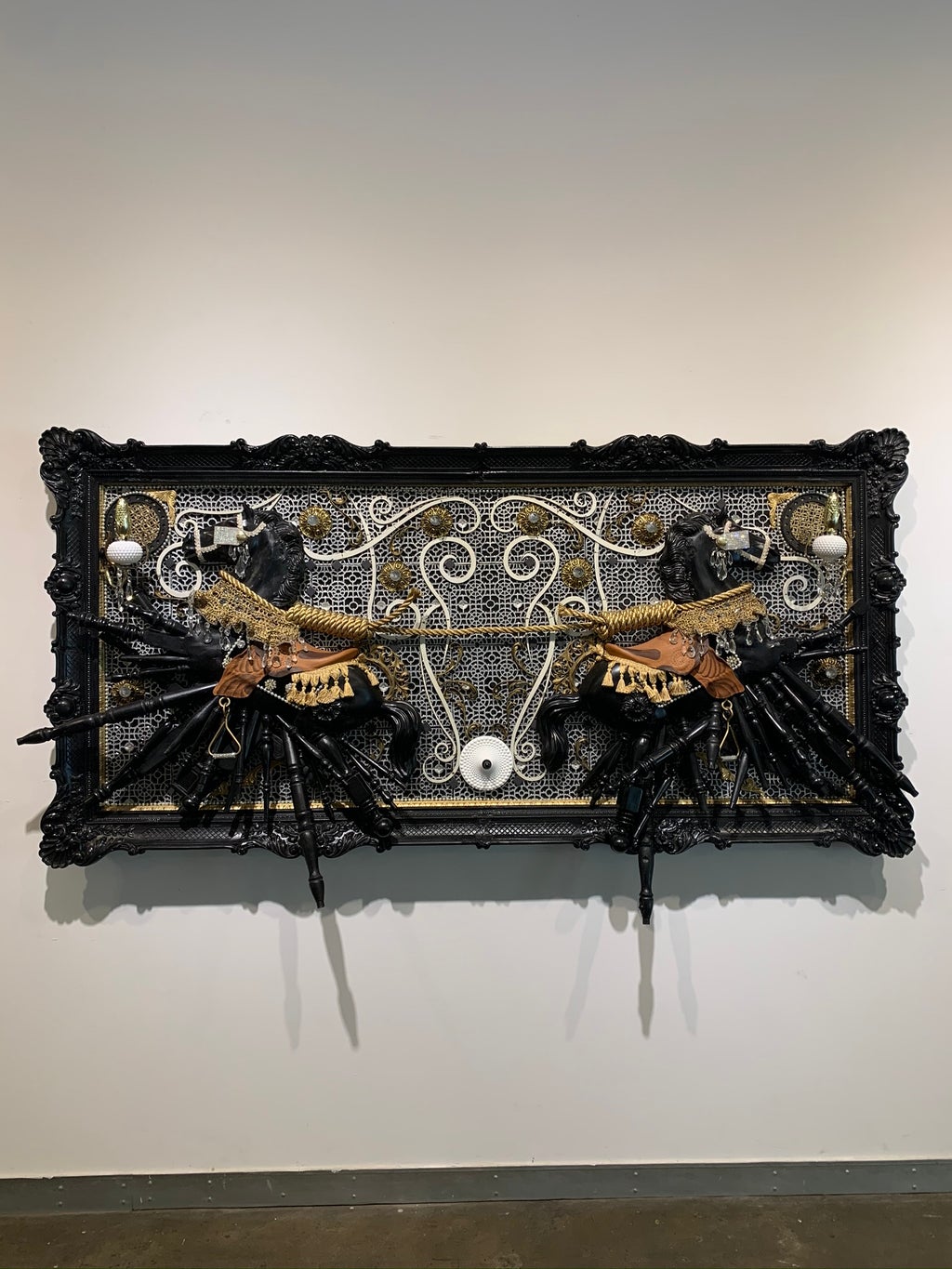 After traveling for nearly a decade, "Cash Crop" among other artworks has won the artist the 2020 Society 1858 Prize for Contemporary Southern Art at the Gibbes Museum. The Society 1858 award is given to an artist "whose work contributes to a new understanding of art in the South," according to the Gibbes Museum. Hayes was awarded on Feb. 4, 2021 during the online edition of the Amy P. Forum. Past winners of the Society 1858 award include Donte K. Hayes (2019) and Alicia Henry (2016). 
"American Haze" by Hayes, is no longer on exhibition at Mason Fine Art but is available here. 
Hayes is an American artist who "uses three symbols: a pawn, a corn and a horse to explore America's use (or misuse) of black bodies, black minds and black labor," according to the Gibbes Museum. Hayes is also a professor of sculpture at Duke University.