There are two things that can bring people together: Good Food and Good Music.  
Food helps us find our way closer to each other, as we gather together and prepare a meal and sit down to eat. In these moments of uncertainty, it is the familiar feeling food brings that offers the most comfort.
Making food and sharing meals with others, whether that means catching up over a simple dinner or eating at a massive celebration, is believed to lead to a happier and healthier life.
In this edition, I decided to focus solely on the dishes that start conversations and satisfy our hunger while we wait patiently for the main course. Starter dishes (or appetizers) usually sets the tone for the entire meal. Dishes can range from Hors d'oeuvres to dips and spreads. 
Food brings us together. Here are six starter dish types and recipes to treat you and those you love.
***Majority of these dishes contain seafood***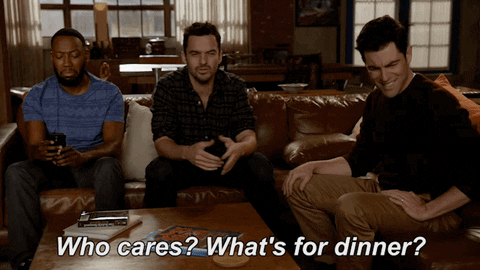 CRUDITÉ Originated in France, Crudité is a dish consisting of a vast array of raw vegetables (and rarely any meat). The starter course is usually made with vegetables like peppers, asparagus and radishes, instead of the typical carrots, celery and cucumbers platter. 
Starter dish idea: Rustic Crudité Platter
SALADS Fruit salad, caeser salad, potato salad… your pick. Salads are a mixture of any ingredient "served with a dressing," according to the Merriam Webster dictionary. You can go for the traditional vegetable salad or try any pasta or fruit salad you'd like. 
Starter dish idea: Shrimp and Halibut Ceviche 
PLATTERS Platters are, technically, large trays that are used to serve many foods in bulk. But, in this case, a platter is a starter dish that's… many foods related in concept. This starter dish is often chosen for events consisting of a large quantity of people. 
Starter dish idea: Antipasti Platter  
CONSOMMÉ Like the crudité, the consommé dish also originated in France. Often confused with broth, consommé is a soup-like dish that is clarified using egg whites. The starter dish can be eaten with tacos (Birria des res) or eaten alone with a few extra ingredients. 
Starter dish idea: French Consommé
COCKTAILS Cocktails are drinks or dishes that are served as a first course. Cocktails are usually made with seafood but can be served with anything. These dishes, like the others, aren't meant to make one full. Cocktails are tiny servings but pack a bold flavor to prepare the consumer for the main course. 
Starter dish idea: Sea Scallop Carpaccio
CANAPÉ The cremé de la cremé of starter dishes, canapé is an hors d'oeuvre that is made with a base (like bread or crackers) and a savory topping. In addition, the starter dish always features a garnish.    
Starter dish idea: Smoked Salmon Canapé