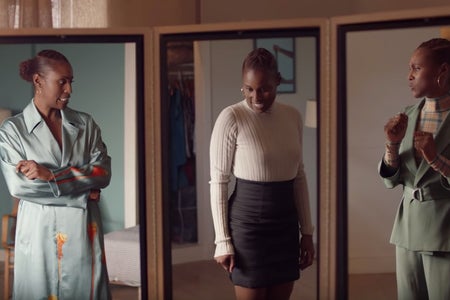 Lowkey Feelin Myself: Insecure Premiere Recap
Insecure Recap: FULL OF SPOILERS!
On Sunday, April 12th, the kickoff for the return of "Insecure" season 4 started. HBO and Issa Rae kicked off the start of the night with a virtual bock party for the premiere night. This theme fit so well because at the end of season 3 Issa decided that she was going to try to throw a block party for Inglewood which is where she grew up. With the Virtual Block Party a couple days before HBO sent out watch party boxes that include snacks, chocolate, and wine so that their PR list could enjoy watching the premiere with a little delicacies. Starting at 8pm EST time Issa kicked the party off by hosting a Q&A on Instagram live. She had a few of the cast come through and asked them what their favorite episodes were, how excited they were for the premiere, and how they were keeping up during quarantine. The feel of these Instagram lives were very family-like which was enjoyable for the watchers.  At 9pm EST there was a DJ set with producer Zaytoven. He played many hits from the comfort of his home turntables until 10pm hit.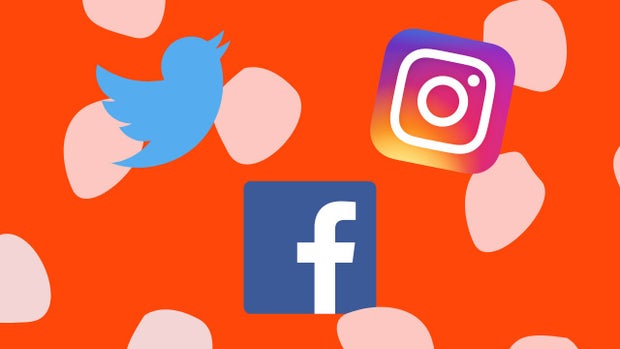 Original Illustration by Gina Escandon for Her Campus Media
When the show starts we are immediately thrown in with shots of Inglewood that takes us to Issa laying on her couch on the phone. She then says, "Honestly, I don't mess with Molly no more," which is gut-wrenching because let's be honest, Issa and Molly are such friend goals. They keep one another in check, have tons of fun, and encourage one another 1000 percent. It then takes us four months prior to the block party. There is a knock at Issa's door and in comes Molly for their self-care Sundays which includes them doing yoga, catching up on their weekend, and smoking some marijuana. We get the sense that things are really in place for the both of them this season. Compared to the last seasons it was either one or the other.

We cut to the next scene of Issa walking into a lunch meeting with Condola who was introduced at the end of last season. She is a big part of how Issa is putting on this block party. Condola's phone dings and Issa asks if it wass the new guy that she talking to. Condola responds with a yes and says that she was going to bring him to the mixer they were hosting. As the audience, we know that the "mystery" guy is little ole Lawrence but since Issa and Condola have been working together for a month span they really are just starting to dive into personal matters. Next we see Molly bowling with "Asian Bae" AKA Andrew who has a cute new haircut. Finally, Molly is feeling a guy that is feeling her back (for the most part). Let's count this as a win for her character because we have witnessed the mud she has dragged herself through just to feel love.
We are introduced to "new bae" for Issa through one of Insecure's infamous sex scenes. He's a security guard and seems to like her a little more than mentioned when he brings her a few gifts from his TSA job. They crack a few jokes about his weight and how he was sweating on her. This is a win for Issa because she is just living life and really taking care of herself (if you know what I mean *wink*).
Molly and Issa are shopping in this cute boutique discussing how nervous Issa is about the real brands that Condola has pulling through for the mixer. Molly reassures her that the two people she is coming with are totally and fine and plus with Andre coming and his job title she can count him in. After returning a few shirts that seem to be a routine for her according to the way the cashier interacts with her (which is rude because baby we are all on our own budget), Molly asks if Andrew should tell Nathan to come through and Issa sarcasticly thinks on it and says no. Molly should've known that Issa did not want him there and honestly that shows growth (in my Kelli voice).
Issa and Condola are back in Condola's office discussing techniques for the mixer and you can tell that Issa is a little nervous. In walks mommy-to-be Tiffany trying to take credit for the friendship of Condola and Issa. This is where things get a little awkward. Condola reveals that the roses on her desk are from the "mystery" guy she met at Tiffany's baby shower. Issa looks up at Tiff who stumbles on her words. Condola asks what's wrong. This is when it is revealed to them that Lawrence is Issa's ex.
T.Kyle
Condola pulls up to Lawrence's place to ask him questions about his relationship with Issa. He tells her that they dated for five years but now there is not any bad blood between them and things are cool. Condola is a little taken aback by the information so she tells him she needs some time to think and ends up leaving.
On the way to the mixer, Molly and Andrew are talking and Molly jokingly asks if he has a date on Friday, and he tells her that he does. It gets hella awkward in the car because Molly thought that they were dating just each other. She tried to play it off like its all fine and dandy but of course we know it isn't.  
We are taken to the mixer. Between Condola and Issa it's a little awkward. Issa tries to get some advice from Kelli who is bartending (and really over pouring the drinks) but all she does is ask if she should take a sexual advance from this older white man to get money for the mixer. Condola introduces Issa to a big potential donor. The conversation goes a little left because the awkwardness is still there and this leads them to working opposite ends of the mixer. Molly walks in with "Asian bae" and tells him to get her a drink. Molly sprints to Issa to tell her what happened in the car. Issa gives some advice and then asks if Molly can use her "superpower" of getting white people to donate money. Issa is trying her hardest to get people to understand the meaning of the block party but with every person, she changes up the meaning to fit why they want to donate. It is looking a little rough and then gets rougher when her brother, who's the DJ, starts playing "My Neck, My Back" by Khia. Issa rushes over to stop the music then her crazy tenet Trina grabs the mic and says to the crowd there is going to be a nasty after party in her apartment. Tiffany pulls Issa over to tell her there is a line forming outside the port-a-potty because it is broken and Issa is feeling very overwhelmed. She gets the mic and starts to read off these note cards but puts them down and speaks from her heart. With her doing so it saves a lot of these donors from leaving and actually donating. Over by the bar, we see Andrew asking if Molly was ready to go. She tells him that she is going to hang back leaving him to Lyft back to his house.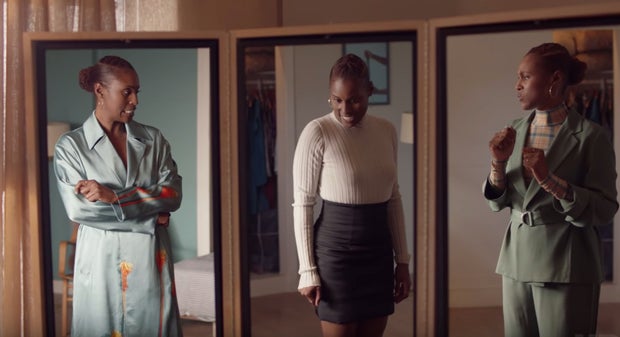 HBO
At the end of the mixer, Kelli and Tiffany congratulate Issa and Kelli mentions the sex advance again and Issa says no. Issa thanks Condola and then starts to clean things up and heads over to Molly. Molly is kind of being weird. She asks Issa about still being friends with Condola even though she is dating her ex. Molly seems as if she does not like that Issa is being mature about the situation. It is like she cannot handle that Issa may not be as messy this season.
To end the episode we see this sexy sex scene of Condola and Lawrence and then we see Miss Issa finishing cleaning up the mixer and then going to chill by herself. This episode packed so much and gave us hints to some new dynamics. Molly and Issa aren't going to be friends by the end of this episode but the reason why is probably going to be a big surprise. We will continue to watch and hopefully we get to see some surprise old characters through these next 9 episodes.