Fall is finally here! The gworls are ready to get cute, layer up, and hit the pumpkin patch. People are getting ready to transition their closet from summer heat to a more chilly vibe. There are plenty ways to elevate your wardrobe this season. Here are some must-haves your closet NEEDS this fall.
Basics
Everyone needs basics. Clothes that are simple and neutral that can go with your statement pieces, or just clothes that can create a minimalistic look. Basics come in many different shapes, colors and sizes. They can come in T-shirts, socks, scarves, jeans and even outerwear. Most of these items tend to be tan, black and white. Additionally, in the fall they can be browns, military greens, and even burnt orange. Layering your basics can offer a simple, yet put-together look. Try putting a plain brown turtleneck under a trench coat with straight-leg jeans, booties, and a beanie.
Tote Bags
This year, tote bags are all the rage. To elevate your fall wardrobe, the bigger the better. A great Telfar or Cise faux leather bag can take any outfit from 0 to 100 real quick. Also, totes are easy to transition this bag From summer to fall. Even fabric bags can make you look chic. The typical fall colors will work for this bag; however, a nice colorful statement bag will do also.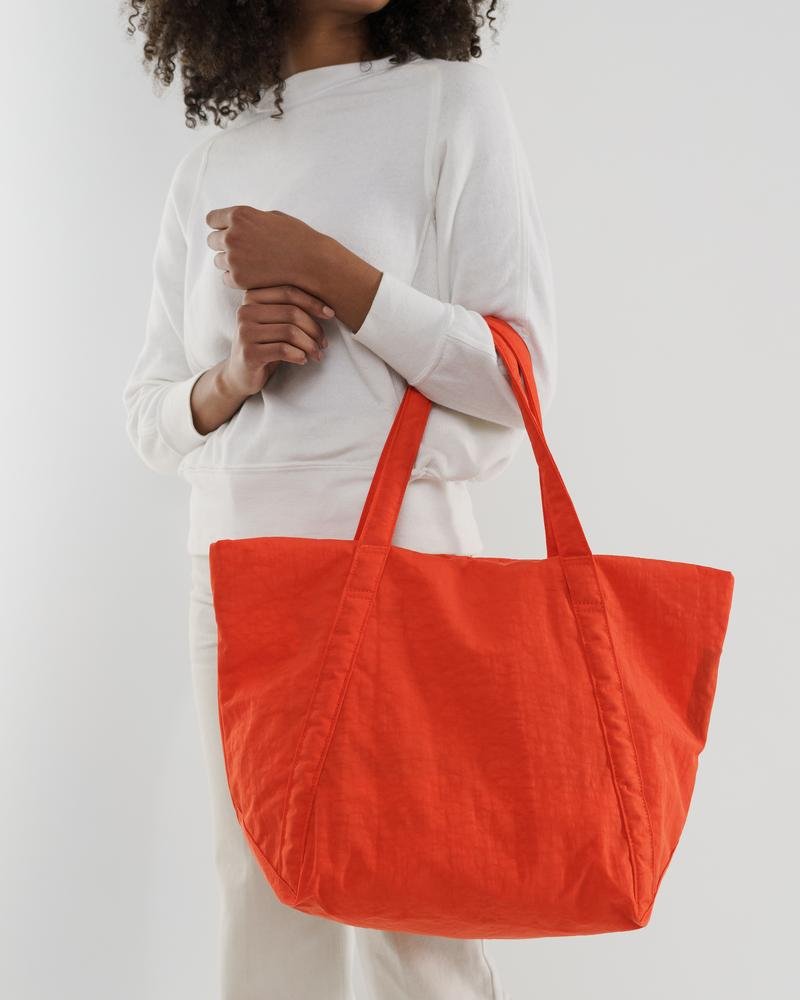 Boots
Boots are always a staple in fall attire. Boots come in many lengths and styles and that's what makes them so fun. Ankle booties are cool for a simple chic look and a thigh-high offers a nice dramatic change. They can be worn with dresses, skirts, pants, and anything else you can think of. Some go-to brands include UGG, Dr. Martin, Chelsea and Steve Madden. A nice book can elevate any look, and be a game-changer for this fall.
Pants/Trousers
Everyone typically has a good pair of denim in their closet. However, there are so many other pant types to choose from. Try a straight leg, wide leg, or even the beloved cargo pants. These can add dimension to any look rather than typically fitted jeans. Get creative with the fits and textures of your pants in order to have fun with your look.
Coats
A coat is a great addition to your fall wardrobe. Specifically, a trench is a great way to level your style. Trench coats are long and really make a look come together. The fun thing about trench coats is how multidimensional they are. Whether you own a patent leather, wool, or nylon they are an awesome option. Try experimenting with the fabrics and pick a trench coat that is good for you.
ACCESORIES
A lot of the time accessories make an outfit. A simple ring, necklace, or hat can transform a fit. Recently, trucker hats have been everywhere. Typically, trucker hats aren't seen too often in the fall. Try paining one with a trench coat and some thigh-high boots and KILL the game! Accessorizing is so fun and can really demonstrate how stylish you really are!
Now, all of these items are a start to help you up to your fall wardrobe. However, fashion is still very subjective. So take away and add some things to this list. Fall is a time to be free and creative with what you wear. Use this as a time to have a fashionable awakening and spring into fall with style!