From Candidates to Leaders: Meeting with the Men
TW: The following article contains an interview with the current Student Government Association (SGA) president at Clark Atlanta University (CAU).  Over the summer of 2020, multiple sexual assault allegations surfaced concerning Jacobs. HCCAU staff asked Jacobs several questions regarding the allegations to which he declined to respond. We've removed his picture from the article. We understand that this may be a sensitive topic for some, so please read at your own discretion.
Here at HCCAU, we are big on political engagement. As a result of the remote semesters of spring 2020 and fall 2020, our staff hosted Instagram Live interviews with some of the candidates who ran for SGA and Royal Court positions. These interviews generated some of the highest engagement that our organization has seen, and we are extremely grateful for the candidates that stepped up to the plate and allowed us the opportunity interview them.
In the shadow of the close of one of the most controversial U.S. presidencies, we decided to catch up with some of our campus leaders to see how they're adjusting to their positions and the advancements that have been on campus. In this article, we caught up with Darius Roddy-Moore, Alake Jacobs, Jave'l Wilson and Kelsey Little. Keep reading to see how they are doing, and don't forget to read the accompanying article where we talked with the ladies as well!
Darius Roddy-Moore: Thee 2nd Mister CAU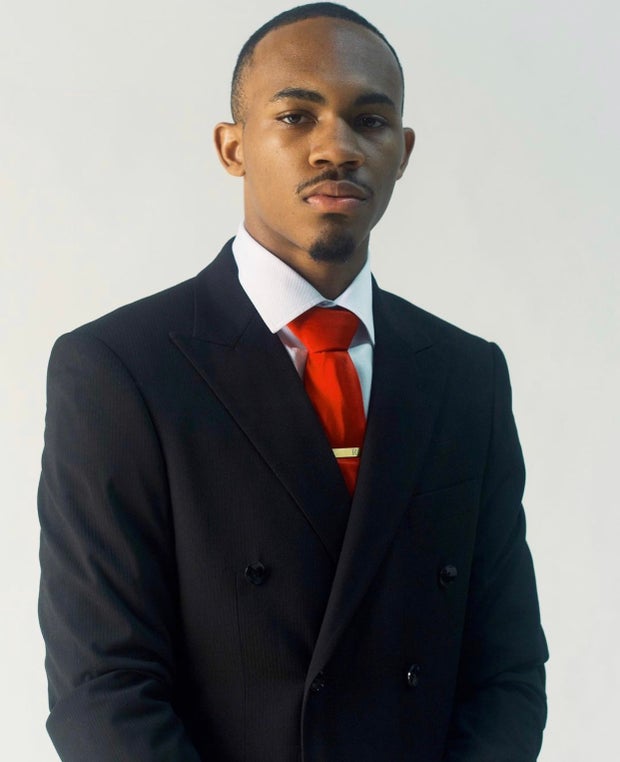 Photo by Darius Roddy Moore
Authenticity is engrained into the platform and the lifestyle of the 2nd Mister Clark Atlanta University, Darius Roddy-Moore. The senior has been preparing for this position of leadership by watching his environment. "There has been a plethora of moments from watching leaders speak on stage at NSO when I was just a freshman, to going to football games and seeing the court, to just praying to get the opportunity to be on one of the biggest stages [I'm] in now. I'm not sure if I could pinpoint specific moments that prepared me for where I am, but instead, people who have inspired, helped and loved me which allowed me to be prepared for where I am now," Moore said.
Just like with school, he has been studying for the position for a while. Moore's pride and joy for being Mister CAU comes from the opportunity he has to represent Clark Atlanta University. "I know that sounds cliché, but it's true especially right now in the state that we're in. We all keep each other in high spirits and constantly laughing. Outside of that one of the best things in my opinion is constantly learning and finding new ways to think outside of the box because at the end of the day our goal, my goal is to be known as one of the greatest to ever be in this position with the situation and cards we were given," he stated.
From having to campaign virtually, and now leading virtual it has all been a challenge, but Moore makes it seem easy. A day in the life for him is hopping on zoom calls and creating videos to influence and motivate the student body. He says it is "far from easy" but he has great friends and advisors that he can talk to bounce ideas off of.
"Luckily enough I have a great group of guys in Henry (Mister Senior), Derrick (Mister Junior), Jave'l (Mister Sophomore) and Kelsey (Mister Freshman) as well as great advisors in Mr. Carter, Mr. Surry, Ms. Adams and Mrs. Burgess that I can bounce ideas off of at any point in time. Although I'm always busy with something," Moore stated, "my mind is continuously running in terms of what more can I do and what more can we do as a unit to be great"
Moore recalls what was going through his head when his name was announced on Zoom. He thanks the great poker face for keeping his composure. His family was in the next room cheering him on. He had to put his phone on Do Not Disturb because he was extremely nervous but for him, "Once [Ms. Adams] called the abstained and followed with my opponents name, I almost cried because I had been studying, learning, praying and working to get to this point," Moore said. The challenges that came with campaigning virtually for Moore was his wardrobe and his camera-woman mom. He says finding different outfits -- so he did not seem repetitive -- was a challenge. "Outside of that my biggest challenges were sleeping and eating from time to time, but I had a great friend that made sure I did that as well. Other than that, everything you saw was me just being my most authentic self at the end of the day. My campaign team and I played it real cool. Shoutout to them, some great solid people,"  Moore stated.
When asked how he handles being a virtual student and Mister CAU, he joked and said he didn't but then described how his life is now. "Honestly I just know I have to be alert always. I go have fun when I can, but I make sure things get done even if it's right on time. I'm still a student like everyone else and yes," he explained "I do procrastinate like a lot, but I always make sure things get done as I said."
The year 2020 has definitely changed his life in a drastic way. Moore says, "How I view life now opposed to a year ago, two years ago is completely different. 2020 gave me an improved heart for service to give anyone my last," he said "A new and grown self-confidence that I was capable of doing anything. A different outlook on love from family, friends, platonic, and romantic relationships, let alone myself."
This position has not only brought leadership but extended family for Mister CAU: the 2020 Royal Court and administration. "They are, without a doubt, my family and we got that straight from the day we won. We instantly made a group chat and talked a lot over the summer from group FaceTimes to playing iMessage Uno -- we're competitive. This is a great group I have with me honestly," Moore stated. 
Moore gives great advice to anyone looking to be a part of the Royal Court or a similar administration while quoting one of his fellow queens. "Be yourself! I will always say that. Grab inspiration, influence and help from others, but overall be yourself and you'll be fine," Moore said. "This position and any others are selfless positions, so make sure you are ready to be that if you aren't already... Lastly, just make sure this position aligns with who you are as a person because if it doesn't, people will see right through you and not vote for you. As Coretta would say,'Respectfully'." 
Moore had a message for the class of 2021: "My class. We have come a long way and we have been through so much. The Nu Era, to be completely honest, we are one of the best classes if not the best class to ever set foot in the dorms, cafe, student center, promenade, all of that. In all seriousness, I'm beyond proud of this class because we hit the ground running and have accomplished everything we thought we would and more. From CAU Legends to moguls in not only Atlanta, but nationally soon to be globally. When it's all said and done, regardless of what our ceremony looks like in May once we get our degrees, I hope everyone applies the same pressure in the real world to be great the same way we did on campus in our 4 years here. Never quit and never settle. A saying I love for everyone is, 'Know your worth and then add tax,' because if you don't know your own worth someone will determine that for you," he said. 
To have such an inspirational, hardworking, and genuine individual represent Clark Atlanta University as the 2ndMister CAU in all of the university's history is astonishing and heartwarming. Darius Roddy-Moore is the epitome of the Mister CAU title but also a friend to all. To be able to talk with him about his journey to the throne was exciting and I wish nothing but love and peace as he excels at greater things.
Alake Jacobs: 2020-2021 Student Government Association President
Alake Jacobs, the 32nd SGA president at Clark Atlanta University, has expressed his contentment with his governing during the Fall 2020 semester. With over 17 proposals already completed before being elected, Jacobs has worked "non-stop" as new plans were introduced on a rolling basis. "I feel good about [the presidency], honestly. We had a lot of challenges. I think CAU went through so much, whether it be the tragic passing of some of our students and very close alumni...COVID of course… the situation with the economy, everything has been bearing down on us. I think that SGA as a whole -- not just me because it's not a one-person job -- SGA as a whole and Royal Court as whole has really come together to make sure things get done," he said. 
Although Jacobs felt great about his presidency, he explained that this hasn't been his best semester mentally and the importance of student leaders being open, transparent and honest about the state of their mental health. Jacobs has also kept in close contact with the class council to cater to the needs of each classification in order to remain open and transparent with the student body.
"One of the main concerns I got around food was variety," Jacobs said about the new food options introduced to students this semester. "In the area of food trucks, we never had a barbecue food truck as long as I've been at Clark. So, that is something that was in conversation before SGA, and we just gave it a go. One thing to also remember is that we are getting a convenience store, or a convenience store is in discussion. It's something similar to the POD at Spelman," he added. While on the subject of food, Jacobs mentioned that the "well liked" Dunkin Donuts wasn't removed on CAU's behalf. The coffee and donut company that occupied space in the Carl and Mary Ware academic building has been replaced by a Jazz Cafe on the university's campus. 
None of these options would be open on campus if no students are there, Jacobs expressed. However, the university made the decision of winter break to allow freshman, graduating seniors, first-year transfer students and residence hall assistance to stay on campus for the Spring 2021 semester, while the rest remained remote. No decision has been made regarding full in-person learning for the Fall 2021 semester.
Jave'l Wilson: 2020-2021 Mister Sophomore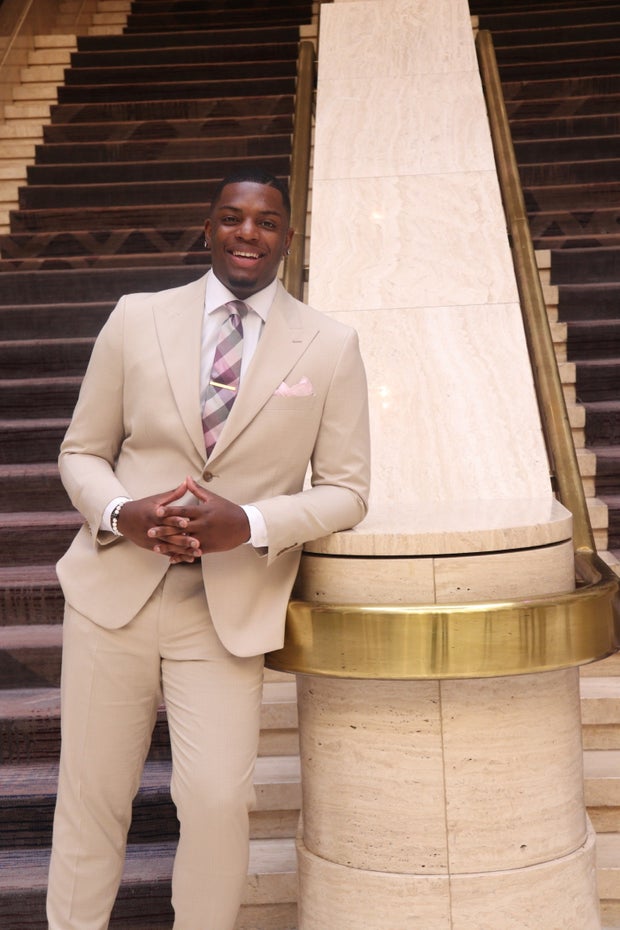 Photo by Jave'l Wilson
Jave'l Wilson is a Mass Media Arts major from Cleveland, Mississippi, and is the reigning Mister Sophomore for Clark Atlanta University.
Wilson was crowned during a global pandemic that changed the course of our nation forever. In the midst of everything, he also lost his mother in July of 2020. Despite the many impediments, he's still managed to serve his university with honor and dignity. "It hasn't been completely easy," he stated, "but I believe that during the toughest times is when we learn the most about the best ways to continue through the next seasons of our life."
CAU is notoriously known for its lack of male students, with men just barely making up about 25% of the student body population. The male population is so small that the Mister CAU title got its genesis only two years earlier in 2019 with Ti'Jordan Carter, the inaugural Mister CAU. Although their numbers are small, their presence is mighty. "A Clark Atlanta Man is a man that is true to himself and continues to serve others no matter the circumstances that [are] put upon him," Wilson stated.
Wilson previously served as Mister Freshman for the 2019-2020 school year as well. He utilized the knowledge that he learned during his reign as Mister Freshman to flourish as Mister Sophomore and set an example for those to come.
"The younger generation watches me day in and day out and it's up to me to set a great example for them so they can follow the right lead and share what they've learned from me, to the next coming behind them," Wilson stated.
Other than serving on the Royal Court, Wilson is involved on campus in other ways. He is the director of alumni relations for Men of CAU, the chief of staff for The Gentlemen's League and serves as a beloved orientation guide. Although his plate is full, Wilson puts his all into everything he does, and it is his faith in God that's kept him going. "My faith has grown despite me losing everything that mattered to me in such a small amount of time, and I plan to take everything I've learned and continue leading while being the change Clark Atlanta needs to reach the top," he said.
Wilson is also the owner and CEO of DEOX Clothing, a brand meant to represent greatness. He got the inspiration for the brand from "Built Different," a saying that he and his mother would say often. This motto — along with a quirky fact from science class — contributed to the creation of the brand's name. "I took DEOX out of Deoxyribonucleic Acid and came up with DEOX - The DNA of Success," he explained. Being a business owner helped Wilson maneuver through his Royal Court obligations by learning to appeal to his audience.
To keep up with Wilson, his brand and any upcoming projects, feel free to follow him on Instagram at @javel.wilson and his brand @deoxclothing.
Kelsey Little II: 2020-2021 Mister Freshman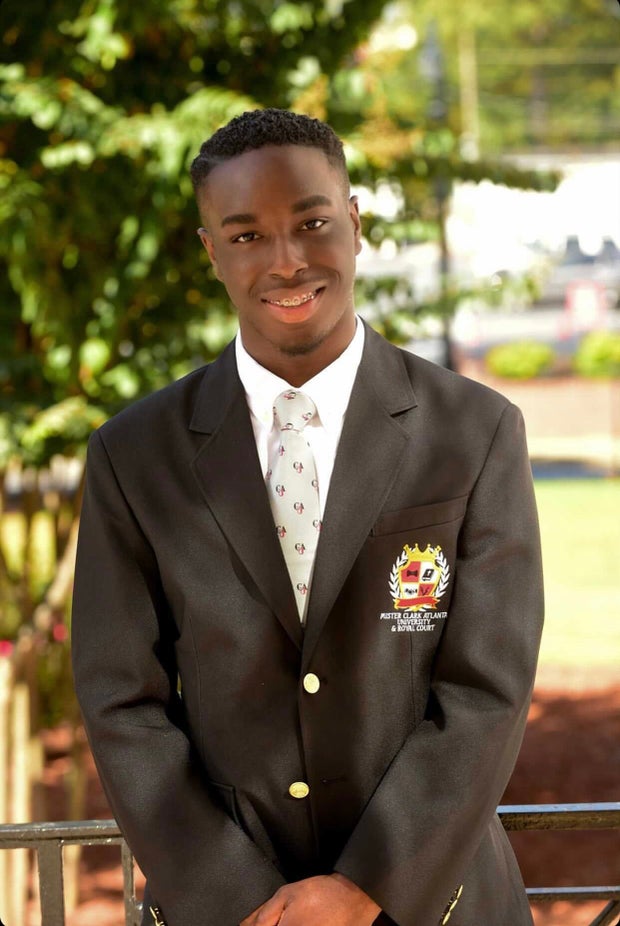 Photo by Kelsey Little II, Profile
As Kelsey Little II reflects on his first semester as Mr. Freshman, engaging with his peers and granting them a heightened look on his life was an important point. This idea has encouraged a deeper connection between himself and Clark Atlanta University's freshman class. 
Although this semester was challenging as Little serves on the Royal Court and simultaneously manages majoring in business administration --soon political science minor --, he encourages his classmates to relax and take a break when needed. "At times for your mental health, you have to be honest with yourself and say 'Ok, it's time to take a break,' because at the end of the day, you still have a life outside of school that you have to face," he said. Clark Atlanta University's decision to virtually conduct classes for the fall 2020 semester has caused strains on the mental health of some students, especially the freshman class. 
The virtual semester, however, did not prevent Little and his Royal Court family from building a strong and harmonious bond. "I love all of them. We talk every single day. I have a different relationship with each person on the court. We all have different personalities, and usually when a group has different personalities they usually clash but we all just click," he stated when asked about his relationship with the other Royal Court members. Little also serves on the court with his predecessor, Jave'l Wilson who held the Mister Freshman title during the previous year. "It's really good working with him because I believe in learning as much as possible with anybody. I like asking questions. The thing that I like about him is that I can ask him anything, and he is going to answer. He is loyal, if he's for you… he's for you," he said. 
During his reign thus far, Little's favorite event was his Verzuz Battle with Miss Freshman, Shekinah Burden. In addition, he also worked with Her Campus CAU to highlight a number of men that attended the university, in his #ManCrushMonday campaign. The freshman class can expect events from Little as we continue on with the rest of the semester