Black Girl's Nightmare: The Dating Scene
"The Single and Dating Stage" is an era in a woman's life that's often glamorized in media. With magazines offering "15 Tips to Make Him Fall for You," or movies depicting an ostentatious reality of what a single and dating woman's life looks like, one could assume only celebrities and those with large amounts of wealth are fortunate enough to experience said lifestyle. They are also extremely white-washed and don't cater to women of color because to be quite frank, a white woman's dating experience is completely different than that of a Black woman's. Cis Black women are put through a world of hurt and disappointment in an attempt to find someone to settle down with. Dating While Black and a Woman (DWBW) is an absolute nightmare, and here's why.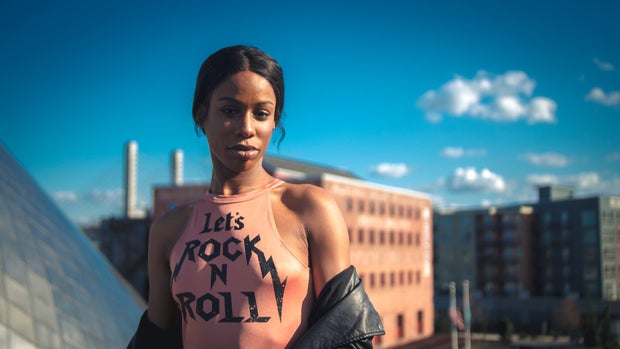 Photo by Christopher Brown from Unsplash
"I wonder if he dates Black girls"
The sad but stark reality is that Black women can see an attractive Black man, consider approaching him, but stop and question whether or not they would date "someone like her." The Pew Research Center put out an analysis that found that between 2014-2015, Black men were twice as likely as Black women to intermarry. As a Black woman, it can be really discouraging scrolling through Twitter and seeing Black men "simp" for women of other races while putting Black women down in the same breath. Sometimes I genuinely want to ask if they think of their mothers and sisters in the same light because I know for sure a white woman didn't birth them.
Just to clarify, there is absolutely nothing wrong with interracial dating -- when done with the right intentions. A lot of interracial relationships stem from the fetishization of mixed children (something I'll go more in-depth in coming up), and the over-sexualization of Black men. I could go on a long drawn spill about the curious world of *some* interracial couples and their hatred for Black women, but I'll save that for another day.
"I don't look like one of those rap guys' girlfriends"
Everyone's heard "Baby Got Back,' the hit single by rapper and producer, Sir-Mix-a-Lot, in which a couple of "Beckys" (Karen's younger sister) talk down on a fine Black woman for, well, being fine. Although Sir-Mix-a-Lot featured Black women of varying skin complexions in his music video, he seems to be outnumbered in the rap game when it comes to representation.
The media, and especially Black men in the music industry, have pushed a narrative that if you're going to date a Black woman, then there's only one kind that's desirable. That is light skin, biracial, with loose curls. I could give you a CVS grocery receipt long list of instances where musicians made their "type" apparent, but I'll just give you a few: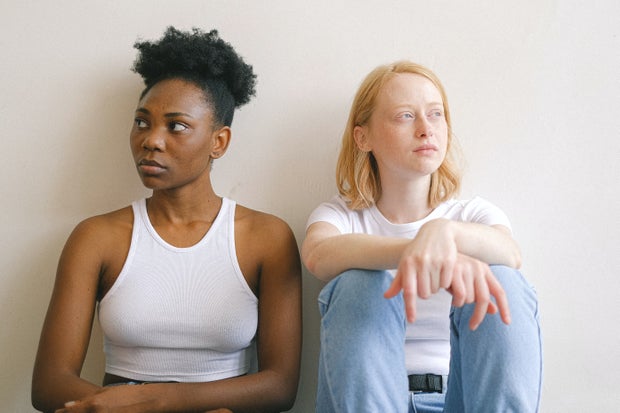 Photo by Anna Shvets from Pexels
Lil Wayne on "Every Girl": "I like a long hair thick red-bone"
Future on "Same Damn Time": "Robin jeans with the wings/Yellow bone on my team"
Kendrick Lamar on "Art of Peer Pressure": "We speeding on the 405 passing Westchester/You know the light skin girls in all the little dresses, good Lord"
The Game on "All I Know": "Automatic start, nigga where the trees at?/Redbone bitch like Alicia, nigga where the keys at?"
Childish Gambino on "Put in My Video": "Let me pay for what you sip tonight/Mixed girls from Williamsburg, that's my fucking kryptonite"
Travis Scott on "Mamacita": "Nothin' like them light-skinned mamacitas in H-town/They got them pornstar big booties"
Black women are already the least sought-after race of women when it comes to dating outside of their race, it'd be nice if we had a break when dealing with our own men.
"Do you know how to twerk?"
Although I've briefly touched on the over-sexualization of Black men, cis Black women get it just as bad. If a Black woman ever decides to venture out into interracial dating, they'll often find that they're used as checkmarks off of overly horny men's sexual fantasy checklists. One presumptuous question that these Black women generally receive as a collective is the "Can you twerk," question. Newsflash, it's rude and stereotypical. If I wanted to hypnotize you with the naturally plump asset that my ancestors gifted to me, trust and believe you wouldn't have to ask for it, sir.
That brings me to my next point, if you, as a man of a different race, can only describe your Black partner using terms that strictly refer to food and beverage, chances are you're in it for the fetish. No, I'm not your "Caramel Drop." No, I'm not your "Milk Chocolate Bar." No, I'm not your "Nutella Hazel Nut Spread with a Drizzle of Honey." And no, I'm not your "Mocho-Choco-Lata Ya Ya!" If you're going to date a Black woman, date them for their entire being, not just what you *think* they can do for you in the sheets.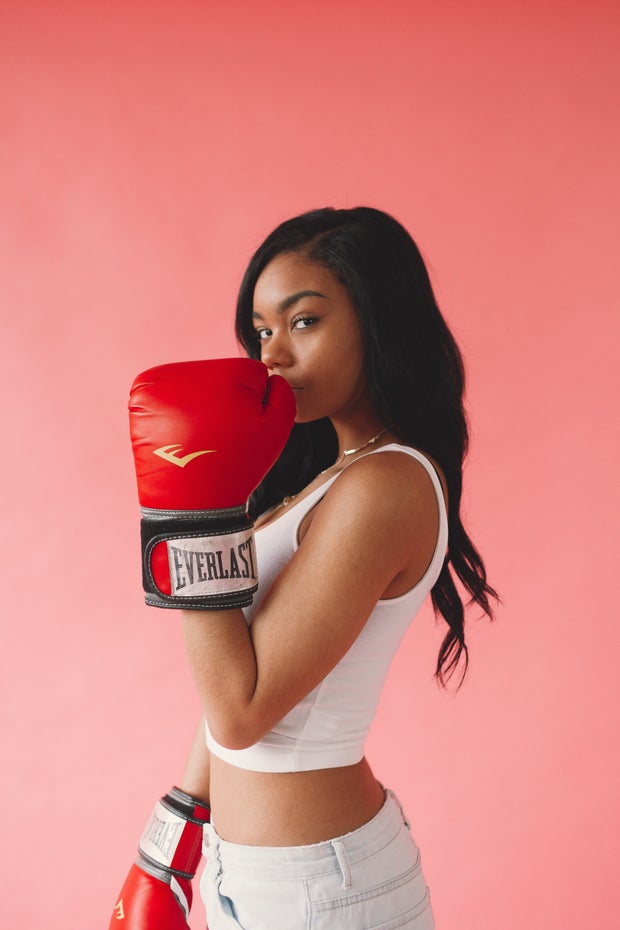 Photo by Jermaine Ulinwa from Pexels Black women, I know the dating world is scary and tiring. Although I'm only in my early 20s, I can only imagine the craziness that my older peers have had to put up with. Am I ready for it? No, but as long as I know my worth and what I desire in a man, I'm not settling for less. If that means I have to remain single up until my 50s, so be it. My pride will be intact, and my crown will never waver.