The Atlanta music scene is forever growing and evolving. Since the dawn artists like Goodie Mob and Outkast hit in Atlanta, the city has held the rap game on a tight leash. With sayings like, "Atlanta Influences Everything," it truly embodies the concept that Atlanta's culture is truly like no other. With its flashy nature, fast rapping styles, and upbeat tempos, the culture remains supreme.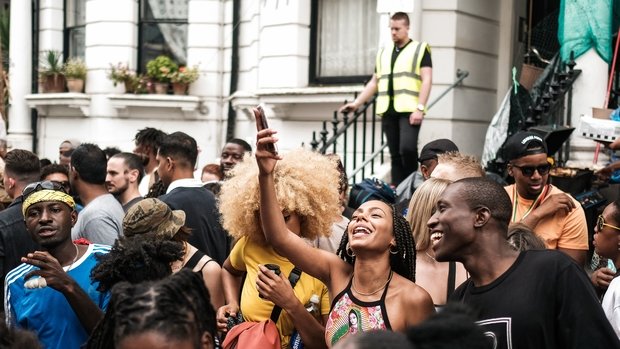 Via Glodi Miessi on Unsplash Before Atlanta, Hip-Hop's origins came from the 1970s in New York, then to California. Atlanta got a very slow start in the 70s; however, it wasn't received as well as other cities. It wasn't until the 90s and early 2000s that Atlanta's Hip Hop came to be about. Acts like Raheem the Dream, Goodie Mob, Outkast, T.I, and Dem Franchize Boyz set the tone and these artists forever became a part of the culture. Hip Hop slowly transitioned from its typical 808s and smooth sound, and Atlanta changed it. They served southern beats, raps about the struggle, and of course the type of music that makes you wanna "lean and rock with it." These artists added new meaning to the city as a whole with Dem Franchize Boyz popularizing the white tee, and Outkast coining the term "ATLien."
Later on Atlanta's Hip Hop became more iconic with the introduction of Music Festivals like Freaknik (established in the 1980s) and music labels like Jermaine Dupri's SoSo Def (established in 1993). Atlanta slowly but surely became more nationally recognized. People from all over the world came to see Atlanta artists, and the city itself during FreakNik. Additionally, SoSo Def contributed to this attention by signing artists like Da Brat, who was from Chicago at the time. Atlanta began to rise to the Hip Hop occasion. The Atlanta Hip Hop scene began to get even more attention in the 2000s. The artists' Crime Mob in 2007 came out with "Knuck If You Buck," and this became a prominent anthem for the south. There were also songs like "Swag Surf" that surfaced in 2009 and became nationally recognized. Gucci Mane, Jeezy, 2 Chainz, and T.I were additional pioneers of the Atlanta Rap game. This served as a transition into even more uptempo beats and created what is now known as Trap.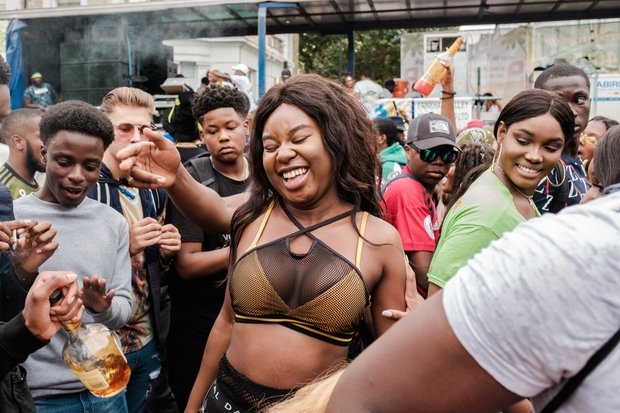 Photo by Glodi Miessi from Unsplash Now, Atlanta has become a music capital. The rap scene has grown in Atlanta so much since its dawn. In the 2010s rappers like Waka Flocka Flame, Future, and Young thug became the face of Atlanta's new rap. The music created a turn-up atmosphere and pushed hip hop to new limits. Later on, Rappers like the Migos, Lil Baby, and Gunna began to appear. The beats are more electronic and the rap is even faster. There are also new festivals like (the annual) A3C, and music labels like QC dominating the Industry. This eventually caused a shift in the rap that was once present in Atlanta. Further proving that Atlanta is forever evolving, and remaining a force to be reckoned with.