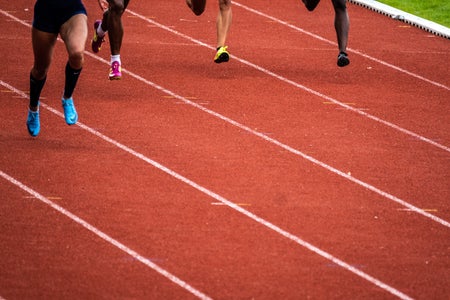 Black people are most definitely one of a kind. We dominate anything that we put our minds to from politics, acting, singing and sports. When it comes to sports, Black people excel at them all, and every four years when the Olympics comes around; we always dominate. 
The Summer Olympic Games otherwise called the Games of the Olympiad are a significant global multi-sport occasion regularly held once every four years like clockwork. The Games were first held in 1896 in Athens, Greece, and were most recently held in 2016 in Rio de Janeiro, Brazil. The International Olympic Committee (IOC) coordinates the Games and supervises the host city's arrangements. On each Olympic occasion, gold medals are granted for the lead position, silver awards are granted for runner up, and bronze medals are granted for the third spot; this convention started in 1904.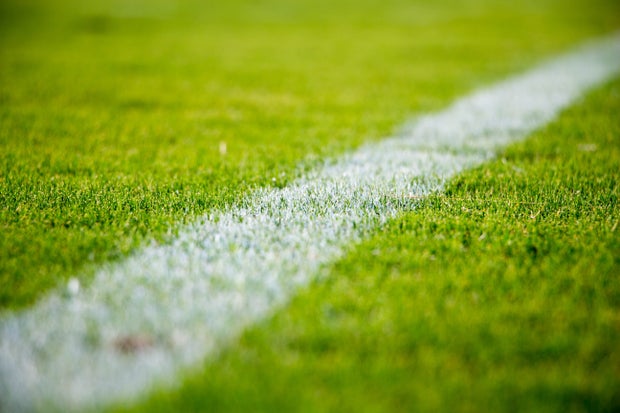 Sandro Schuh/Unsplash
On August 10, 2012, at the London Olympics, four amazing Black Women broke a world record in a matter of 41.37 seconds.
https://www.youtube.com/watch?v=sAfhf_u_QBI
The Women's 4 × 100 meters relay at the 2012 Olympic Games in London occurred on August 9-10th at the Olympic Stadium. The successful United States group broke the world record by over a large portion of a second. The record had been set 27 years beforehand by East Germany. The Jamaican group, six meters back, missed the past world record by 0.04, yet set another public record. Another seven meters back, Ukraine took the bronze, additionally setting another public record.
The Amazing Four: 
Tianna Bartoletta
Tianna is a track and field athlete who specializes in the long jump and short sprinting events. She is a double-cross Olympian with three gold awards. At the 2012 Summer Olympics, she outlined in the 100m race and at that point won her first gold by beginning the world-record-setting 4 × 100 m transfer group. At the 2016 Summer Olympics, she won two additional golds, first with an individual best to win the long bounce on the other hand beginning the triumphant 4 × 100 m hand-off group. 
Different accomplishments include winning the long bounce World Championship for 2005 and 2015, or more the long hop World Indoor Championship in 2006. She additionally was a pusher on the U.S. coaster group in 2012.
Allyson Felix
An Olympic style events runner who contends in the 100 meters, 200 meters, and 400 meters. At 200 meters, she is the 2012 Olympic victor, a three time World boss, and two time Olympic silver medalist. At 400 meters, she is the 2015 World hero, 2011 World silver medalist, 2016 Olympic silver medalist, and 2017 World bronze medalist. 
Felix has won five extra Olympic gold awards as an individual from the United States' ladies' transfer groups. Felix is the solitary female Olympic style events competitor to win six Olympic gold awards and is attached with Merlene Ottey as the most brightened female Olympian in Olympic style events history, with an aggregate of nine Olympic decorations. Felix is additionally the most designed competitor, male or female, in World Athletics Championships history with 18 professional decorations, and has the most number of gold awards at 13.
Bianca Knight
When she moved on from Ridgeland High School in 2007, she had won 15 individual state titles at 100m, 200m, and 400m among her 23 generally speaking including transfers. Bianca would likewise claim state secondary school records at 100m and 200m, and be the main Mississippian to be named Gatorade National Girls Track and Field Athlete of the Year. Gracious truly, and she is the 2005 World Youth Champion at 100m, also. 
After a semester running for the University of Texas, Bianca broke Veronica Campbell-Brown's university record for 200m inside when she won the public title in 22.40. Choosing to concentrate on preparing for the 2008 Olympic group, Bianca turned ace and, in her expert presentation, ran 22.62 seconds to vanquish Campbell-Brown at 200m in the Jamaica International Invitational. She set her 200m PB in winning the Reebok Grand Prix on May 31 and brought down her 100m PB in the quarterfinals of the Olympic Trials.
Carmelita Jeter
A retired American sprinter, who specialized in the 100 meters. She was the 2011 IAAF World Champion in the 100 m and a three-time Olympic medallist.
She won the 100 m bronze at the 2007 World Championships in Athletics and a gold at the World Athletics Final. She won a second World Championship bronze. Her victory in the Shanghai Golden Grand Prix in 10.64 seconds made her the second-fastest woman ever in the 100 m, behind Florence Griffith Joyner's long-standing world record. Currently, she holds three of the top ten times ever run.
Her fast times were a twofold edged blade in that they brought as much doubt as they did appreciation. At age 30, Jeter had improved her record by over 33% of a second inside a solitary season and she positioned Jones and Griffith-Joyner in the unequaled records.
Every time that videos circled social media it gives me chills because it's amazing to see how powerful they are. How they worked together and became one to achieve success. Not only do Black women dominate in track, but also tennis, gymnastics, basketball and softball. We are all around phenomenal and unstoppable women who can do the impossible.