I had the opportunity to sit down with Atlanta's newest up and coming rapper, 3xBravo. The rapper, who prefers to go by Bravo, is just nineteen-years-old with multiple hit singles. We were able to go in-depth about his music career, background, upcoming projects and more. His immense love for music radiated through the phone. Keep reading to find out the scoop on why you should be tuning in.
Her Campus CAU: I want to give you an opportunity to tell our readers a little bit about yourself and who you are.
3xBravo: My name is 3xBravo. I'm 19-years-old from the Southside of Atlanta. I've been doing music for about two to three years now and I dropped my first song in the ninth grade called "Lambo." I ain't drop another song after that until two years later because I wasn't really serious about music until I saw the attention it was getting. It made me want to start taking it seriously.
HCCAU: Your name, 3xBravo, I'm really messin' with it. Can you explain where it came from, or if there's any inspiration behind it? Let us know somethin'.
BRAVO: My middle name is Bravo. The "3x" came from when people perform and they clap for them and they're like "Bravo, bravo, bravo." They usually clap three times. You can call me 3timesBravo, but it's really pronounced 3xBravo.
HCCAU: I know you said you dropped your first single in the ninth grade, so what made you even want to get into music in the first place?
BRAVO: My dad, he was in the music business, so I was always around him like in the studios and stuff like that. We always used to freestyle and play around, but music was never something that we wanted to do. I was into sports and stuff like that.
HCCAU: Wait, what sports did you play?
BRAVO: I played baseball and football. That career got cut short because of my surgery, so I had to find another way. My pops brought me to the studio and I recorded my first song and after that, it was history.
HCCAU: Do you have any rituals or routines when it comes to your writing process or performing and if so, what are they?
BRAVO: I haven't performed yet, so I don't have a routine for that. When it comes to recording, I record in my room, so I really just be chillin'. I'll probably play a beat or jump around my room and get a feel for the song. I make music based off of how I feel in the moment. All of my songs really depend on the first line. If the first line doesn't come out how I want it to come out when I'm recording it, then I'm erasing it. So, I really just be chillin'.
HCCAU: Are there any artists that you draw inspiration from?
BRAVO: Meek Mill for sure because of his wordplay. I want to be one of those artists that people listen to my song, and they be like "Oh junk, you heard what he said," and they have to explain to someone else what I said. Rod Wave, Lil Durk, it's a lot of people that, you know, help me form the type of music that I make. At the same time, I'm just bringing my own sauce into it.
HCCAU: You mentioned all of those great artists who you draw inspiration from, but you also mentioned earlier that you're from the "A." You come from a city that is home to legendary artists like the group Outkast, Jermaine Dupree and Big Guwap himself. How do you plan to fill their shoes and carry the torch of their legacies while also creating your own lane to prosper in as well?
BRAVO: I'd just be a person that people look up to and that they can remember just off of the creative things that I do. Like, everyone knows Guwap for "Ice Cream," he does things that no one else has done. So, I'll definitely try to make my own mark in this industry so people can remember me for something that I've done.
HCCAU: I want to get a little into your music. First, let's talk about your hit single "Heart Gone." Congratulations are in order because your video has over one million views on YouTube and over five million streams on all streaming platforms. What did it feel like hitting that one million and five million mark from YouTube and those streaming platforms respectively?
BRAVO: Man, it was crazy. I'm still an underground artist because I'm still not "up there" yet, but for me to have numbers like the artists I listen to, for me to a part of the one million club is like a dream come true.
HCCAU: I'm big on TikTok. I scroll through it first thing in the morning and right before bed, so I'm definitely tapped in. Your sound featuring "Heart Gone" has garnered over 57 thousand videos. How did it feel going viral on a platform like TikTok, and do you think it contributed to your single's success?
BRAVO: Oh yeah, definitely. TikTok definitely helped. It's crazy because one of my friends tagged me in a post and was like "Your song is about to go viral on TikTok." At that moment, it was only about 50 videos and I was like, "How do you even see how many people made a video!?" I don't use TikTok, so he had to show me how to go look at it. Everyday, it would be a thousand new videos. For this to happen and I'm independent and I did no promo on it, it was just organic. For that to happen, it was a blessing for real.
HCCAU: "Purple Fanta" is my song! I've put multiple of my friends on. In the song you question why complete strangers support your music more than people you label as "friends." Why do you think that is? Did you have people close to you that didn't give the support you felt you deserved?
BRAVO: I think it's just the way people are in this world. Your own friends and family don't really support you until they see other people supporting you. Now people are seeing me and they're like, "What? This man Bravo is really going up? I was just in class with him!" The people that don't even know me dm me every day and tell me to keep going, they give me the motivation to keep making music. If I would've listened to my friends that were telling me to stop or give up, I wouldn't be where I am now.
HCCAU: Well, I'm glad you didn't listen to the naysayers! I want to talk about your latest single "Die Young" that's garnered almost 300,000 streams. It gives a very heartfelt and detailed look into your life and past experiences. What were your inspirations for this song? 
BRAVO: I've had a couple friends and family members that have passed at a young age. The world is crazy nowadays, you know how that goes. That's why I started the song off like "Life so short. When I was younger, I ain't even think we could die young," because when you're younger, all you thought about was playing outside and doing little kid junk until something really happens and it changes the way you think of things. This was around the time when the George Floyd situation happened and I was just thinking, "I have to talk about this," because this isn't the first time. Police brutality has always been a thing, so I had to put it in my songs. People listen to music 24/7 so I had to put it in my song.
HCCAU: Yeah, it's like activism through your music. I'm glad you brought up police brutality because I was going to touch on it in my next question. Like you mentioned, a lot of black men and women have died at the hands of the police like Eric Garner, Jacob Blake and Breonna Taylor in recent news. So, how does your identity as a black man shape your identity as an artist?
BRAVO: It makes me want to put more thought into what I'm saying and what I want people to hear in music. Every race listens to my music, so when I make music as a black man I try to share my pain and things that other people may not know that we go through.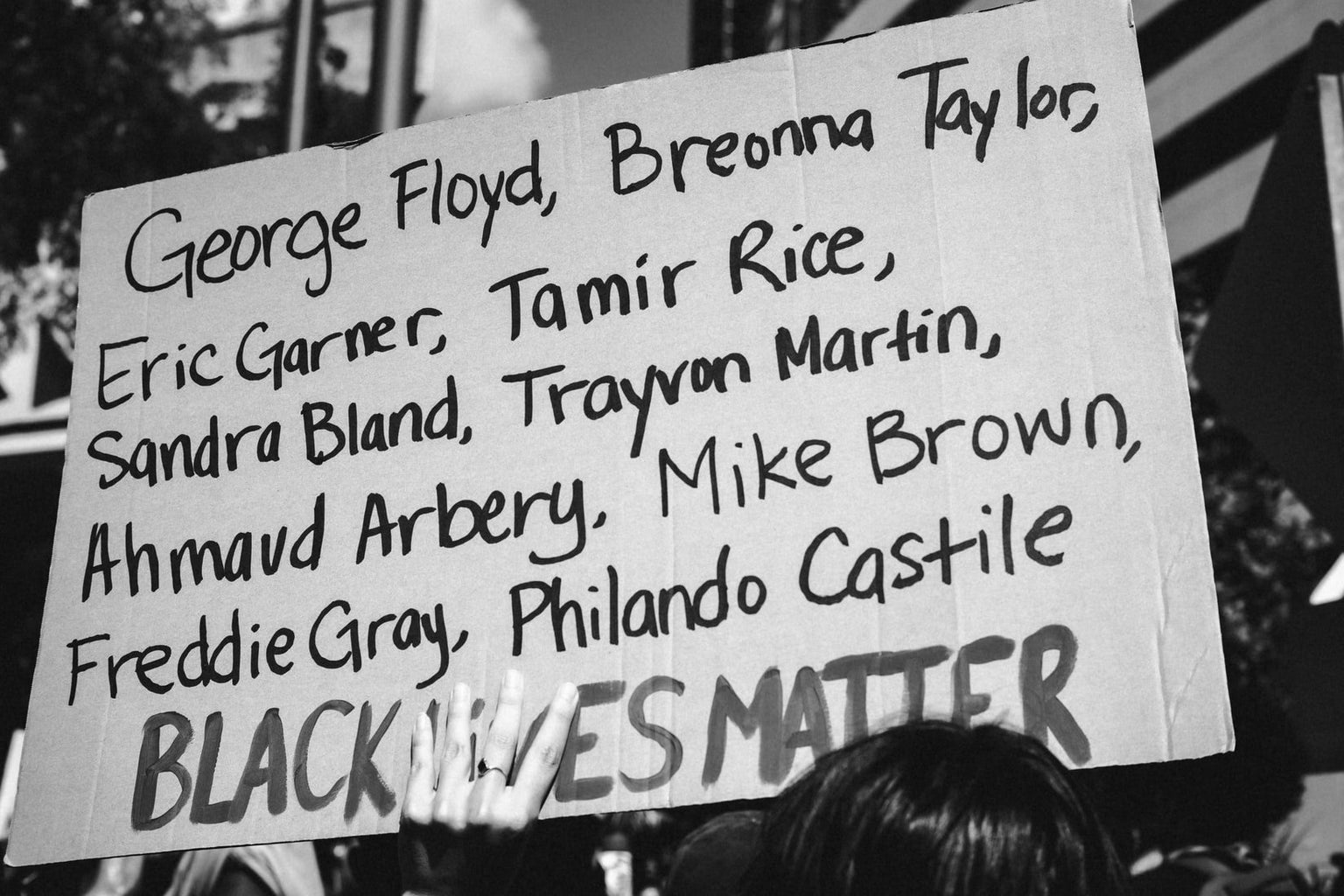 HCCAU: I know you mentioned earlier that you're still technically an "underground artist," but let's keep it real, you're 19-years-old with multiple hit singles. That has to be surreal for you⁠—
BRAVO: Aw man, thank you!
HCCAU: Of course! I just want to know, how are you handling success at such a young age and do you have any tips for other young artists trying to make it in this industry who may feel discouraged?
BRAVO: I'd just tell them to keep going. Take people's advice, but still do your own thing. Don't give up whatsoever. If I would've gave up after the "Lambo" song ⁠— a lot of people didn't like "Lambo!" Me personally, I listen to the "Lambo" song and think "What the heck?" But if I would've listened to everyone else, then I wouldn't have kept on going. I'm doing this all as an independent artist and that's me not caring what people think about my music. I'm not trying to sound like no one, I'm not trying to be like no one else, I'm just being myself. People either 'gone accept you or they not, so just do you and don't give up.
HCCAU: Would you ever sign to a record label? Is that something you'd consider, or do you just want to stay independent?
BRAVO: Right now, I'm just trying to build myself up so when I do sign, I'm the one that's behind the success. If I were to sign now, I'm not the biggest, so I wouldn't have the leverage that other big artists have. So, I just want to work on myself, and being independent right now is the best thing for me.
HCCAU: That's smart. Do what's best for you and your brand and your message. So, I have to ask, if you were to collab with any artist dead or alive, who would it be? Let us pick your brain for a bit.
BRAVO: I'd probably say Rod Wave. I say that because we're kind of similar in what we talk about in our music. There's only a few of us that really talk about the things that we do that a lot of other rappers are scared to put in their music. They're scared to talk about emotions, they're scared to talk about breakups and how someone did them wrong in the song. A lot of artists want to keep that tough, gang rap because they're scared. So yeah, I'd love to collab with Rod Wave because I feel like there are similarities and he's going crazy right now.
HCCAU: No, facts, he is definitely climbing those charts. So, would you like to promote any of your upcoming projects, or do you have anything cooking up in the lab that you'd like to hint at?
BRAVO: I got my new single dropping October 28. It's called "Why," and this song right here, it means a lot to me. It basically is dealing with me losing people. A lot of people in this world have lost someone close to them, so I feel like it's definitely 'gone touch people when they listen to this record. Sometimes I don't even like listening to it because it makes me tear up, so this record is definitely going to hit a lot of the audiences out there. The song and video drop on the 28th.
3xBravo was an absolute joy to talk to and an intelligent young man whose passion for his craft was made evident throughout the entirety of his interview. Be sure to follow him on all of his socials: @3xBravo on Instagram and @3xBravo3 on Twitter. His latest single "Die Hard" is available now on all streaming platforms, and be on the lookout for his single "Why," dropping October 28.