Maybe you remember seeing her in recent movies such as "Little Women" or "Lady Bird", but Saoirse Ronan has been on-screen since she was a little girl. Daughter of two irish immigrants, Saoirse was born in the Bronx, New York, on April 12, 1994. A couple years later, her parents decided to go back to Ireland, where she started acting. Saoirse first appeared in TV shows like "The Clinic" and "Proof". She kept acting for years and, when her father got a job in the United States, she went off to Hollywood.
In 2007, Saoirse got a role in "Atonement" to play Briony Tallis. The movie, a romantic war drama story, was directed by Joe Wright and starred James McAvoy, Keira Knightley and Benedict Cumberbatch. A year later, Atonement won many awards and Saoirse received her first Oscar nomination as supporting actress. She was only 13 years old at the time. Amazing, right?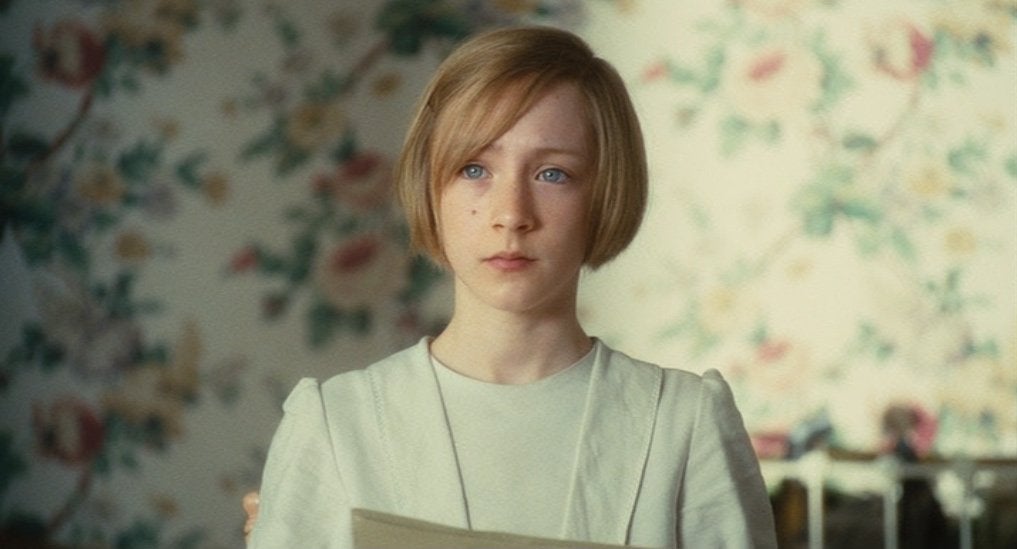 In 2009, "The Lovely Bones" was released. The film was directed by Peter Jackson and Saoirse played the role of Susie Salmon, the protagonist. She was chosen through one video audition only! Nothing else was necessary for Peter Jackson to know that Saoirse was the right choice.
In 2015, her second Oscar nomination came along with the movie "Brooklyn". Another big highlight of her career is "Lady Bird", a comedy-drama written and directed by Greta Gerwig, and that earned the irish actress her third Oscar nomination. Fun fact: it was thanks to the experience of working with Greta that Saoirse got inspired and started to think about the idea of directing a movie. 
In an interview to The Guardian, when asked about her secret to disappear into her characters, Saoirse said that "the whole idea of disappearing stemmed from being an only child and spending a lot of time in my own world. Every kid does that, but I spent more time on my own. It was normal for me to pretend I was in a scene, and I would do it all the time".
"Little Women" (2019) marks her fourth Oscar nomination, which makes her one of the youngest women to achieve this number at the age of 25. Throughout her career, Ronan has been nominated for many awards: Oscar, Golden Globes, Screen Actors Guild Award and BAFTA, just to name a few. Among the awards she has already won we can highlight the Golden Globes 2018 for Best Actress in a Motion Picture – Musical or Comedy (Lady Bird) and the Critics' Choice Movie Awards 2010 for Best Young Actress (The Lovely Bones).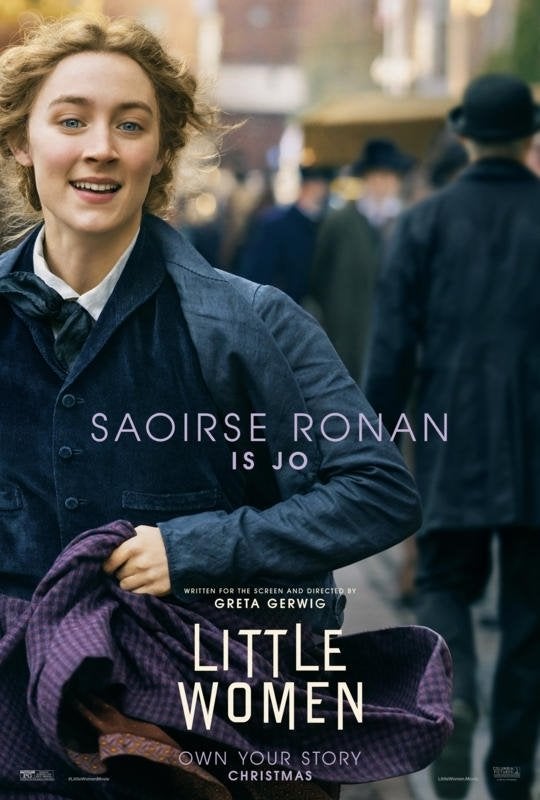 In 2020, we can probably expect more! "Ammonite" and "The French Dispatch" are two of Saoirse's upcoming movies. Besides that, Ronan was recently announced as the first Irish Film Institute (IFI) ambassador. 
Unfortunately, we can't keep up with Saoirse on Instagram or Twitter because she isn't on social media, but if you wanna know more about this incredible woman you can take a look at the 73 Questions With Saoirse Ronan by Vogue.
—————————————————————–
The article above was edited by Mel Trench. 
Liked this type of content? Check Her Campus Casper Libero home page for more!