Sarah J Maas: Conheça a Nova Rainha da Fantasia
Os livros de fantasia costumam fazer muito sucesso entre adolescentes e jovens adultos, portanto, não é novidade para ninguém que algumas autoras se consagraram escrevendo livros desse gênero. JK Rowling (Harry Potter), Stephanie Meyer (Crepúsculo), Cassandra Clare (Cidade dos Ossos) e Victoria Aveyard (A Rainha Vermelha) são apenas alguns exemplos. No entanto, o universo da magia e dos seres sobrenaturais parece ter uma nova rainha: Sarah J Maas
Sarah Janet Maas é uma escritora norte-americana, nascida em 05 de março de 1986, na cidade de Nova York. Formada em Literatura Criativa e Estudos Religiosos pela Hamilton College, Sarah vive atualmente na Pensilvânia com o marido, Josh, e o filho, Taran.  
Com livros traduzidos em mais de 23 línguas e nas listas dos mais vendidos ao redor do mundo, Maas publicou seu livro de estreia, Trono de Vidro, em 2012, mas começou a escrevê-lo muitos anos antes, quando tinha apenas 16 anos. Um tempo depois, publicou alguns capítulos da história no site FictionPress.com, ficando por vários dias entre as histórias mais acessadas do site. 
Após a devida apresentação, ainda fica o questionamento: por que Sarah J Maas está fazendo tanto sucesso?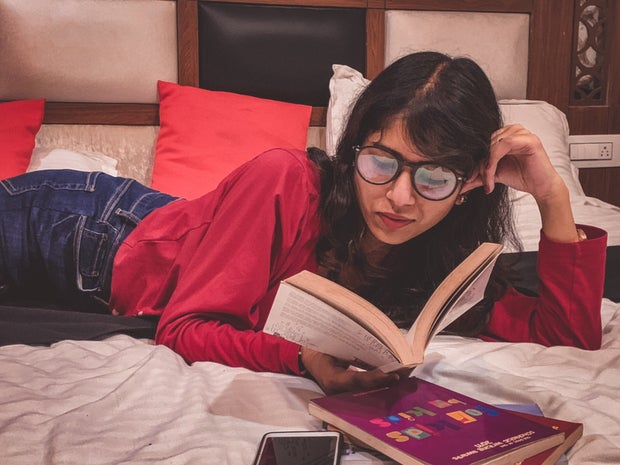 Photo by Prashant Gupta from Unsplash Em suas duas sagas já publicadas, Maas faz uma releitura de contos de fadas muito conhecidos: Trono de Vidro combina uma releitura de Cinderela e o drama do campeonato sangrento de Jogos Vorazes; enquanto Corte de Espinhos e Rosas (2015) mescla a a história da Bela e a Fera com as batalhas entre reinos inspiradas em Game of Thrones. Ambas as histórias são fantasias medievais, com a presença de magia e criaturas fantásticas, como os feéricos. 
Sarah constrói uma história com riqueza de detalhes ao fazer o leitor mergulhar pelas terras mágicas de Prythian e Adarlan, visualizando cada cena. No entanto, ainda assim a autora consegue manter uma narrativa fluída, com capítulos curtos e rápidos.
Outra característica positiva de Maas é sua capacidade de criar personagens profundos e cheios de nuances. Ambas as sagas são protagonizadas por mulheres, Celaena e Feyre, personagens nítidas e incontestavelmente fortes. Entretanto, ainda apresentam um crescimento e um amadurecimento ao longo das sagas, sem esconderem seus erros e suas falhas nesse processo. 
Além das protagonistas, todos os personagens são bem explorados pela autora. Como uma verdadeira contadora de histórias, Sarah traz narrativas complexas e bem amarradas, mostrando várias particularidades na personalidade de cada um e detalhes que vão sendo revelados com o passar da história. Essa característica de Maas é tão forte que se torna difícil encontrar um personagem raso e absolutamente sem importância para a narrativa. Mas, prepare- se: a autora gosta de nos surpreender, e provavelmente a primeira impressão que você tiver dos personagens não vai permanecer a mesma até o fim da história.
Embora não seja o foco principal das narrativas, ambas as sagas possuem um toque de romance. Em Corte de Espinhos e Rosas esse lado é mais evidente e acentuado, e embarca em temáticas mais profundas, como relacionamentos abusivos e a possibilidade de encontrar um amor que liberta ao invés de aprisionar. 
Além dos cenários bem detalhados, as batalhas medievais e os casos de romance, Sarah também aborda alguns tópicos necessários e de extrema importância em suas obras, mesmo que de maneira subentendida. Apesar de se tratar de uma fantasia, ao envolver diferentes raças na narrativa - os humanos e os feéricos - o preconceito entre raças é abordado por meio da escravidão do povo considerado mais fraco, e das guerras advindas dessa xenofobia acentuada. A habilidade da autora em levantar esse tipo de discussão ao gênero da fantasia que, à princípio, pode não parecer tão propício a discutir tópicos como o racismo, mostra a genialidade de Sarah J Maas em trazer essa temática para os jovens que consomem seus livros. 
No final das contas, com todas as suas nuances e complexidades, Sarah J Maas conseguiu criar universos incríveis, narrando com maestria duas histórias fantásticas que falam sobre lealdade e como encontrar o seu lugar no mundo e, com as companhias certas, uma amizade pode facilmente se tornar mais profunda que os laços de sangue.
--------------------------------------------
The article above was edited by Luíza Fernandes.
Liked this type of content? Check Her Campus Casper Libero home page for more!