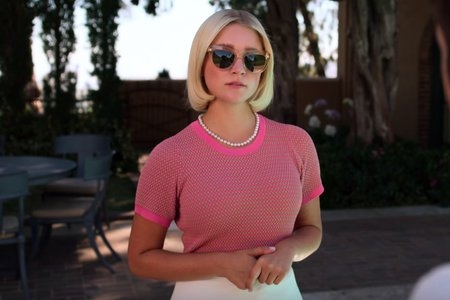 Payton Hobart Is A Genius
The second season of The Politician shows the protagonist, Payton Hobart, with his former electoral committee, three years after his election as president of the Student Union. But this time, the scenario is different: a tight race against Dede Standish, a senator for the State of New York for about 30 years.
In this election, Payton decides to take an honest stance, different from his previous high school term. This sudden honesty brings some problems to the TV show, such as Payton's lack of protagonism, who is often overshadowed by other characters, such as Hadassah Gold, Dede's advisor and secretary. 
The exaggerations already frequent in The Politician continue to call attention this season, however, in other aspects, as very striking and satirized stereotypes. The greatest example of this is Georgina Hobart, mother of the protagonist, who becomes the portrait of the empty American bourgeoisie. Georgina gets lost within the joke itself and seems to have become a completely new character.
The merit of the TV show is due to the scandals that keeps us stuck in the plot and forces us to binge-watch until the last episode, the highlight of each of the characters is guaranteed as the cast had many moments to impress us with their talent.
Although with some small problems, The Politician still enchants with its funny and captivating plot, and with the genius of each character, especially Payton, who manages to turn us into real strategists, like him.
The show is avaible on Netflix.
-------------------------------------------------------------------
The article above was edited by Gabriela Girardi.
Liked this type of content? Check Her Campus Cásper Líbero Home Page for more!