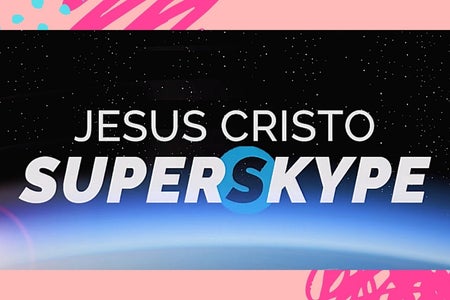 Original illustration by Helena Cardoso
#JesusCristoSuperSkype: Conheça o Musical Online Que Tem Reunido Artistas de Todo o Brasil
Toca o terceiro sinal. As luzes se apagam. Os primeiros acordes prenunciam o início do espetáculo. Os atores estão prestes a entrar em cena quando você percebe que não está no teatro, mas, sim, sentado no sofá da sala. 
Essa é a experiência que Vitor Moresco e Chiara Guttieri planejaram proporcionar ao público ao idealizar o projeto #JesusCristoSuperSkype. Com o fechamento inevitável dos portões dos teatros como medida de segurança contra a pandemia do coronavírus, o casal de artistas percebeu que já era hora de abrir novas janelas - ou, em inglês, Windows, se é que entende... Isso porque foi exatamente no ambiente tecnológico que a dupla encontrou um novo palco e uma nova maneira de reinventar a arte, apesar do isolamento social (e, mais ainda, utilizando-o a seu favor).
O que é? Sobre o projeto
Já imaginou assistir ao aclamado musical de Tim Rice e Andrew Lloyd Webber, Jesus Christ Superstar, em uma versão nacional e totalmente inspirada no universo digital? Sim, com direito até a live solidária de Jesus e ligação por Skype com Judas Iscariotes? Bom, #JesusCristoSuperSkype propõe tudo isso e mais um pouco, em um formato, no mínimo, inovador. É um musical produzido de maneira completamente remota e totalmente sem fins lucrativos, que vai ao ar todas as sextas-feiras no canal do Youtube do ator e cantor Vitor Moresco, na forma de episódios com aproximadamente 15 minutos cada. No elenco, mais de 140 artistas de todas as idades e regiões do Brasil cantam, dançam e interpretam, fazendo a tela de palco e unidos, à distância, pela arte. 
"A nossa vontade era fazer os artistas se movimentarem nesse período de crise na classe teatral. Foi isso que nos motivou a levar essa ideia, que surgiu de brincadeira durante uma madrugada, em algo concreto", conta Vitor que, além de idealizador, interpreta Jesus Cristo e atua como diretor geral do projeto. "Ano que vem, Jesus Christ Superstar completa 50 anos e nós decidimos usar esse momento para já começar a prestar homenagens a esse musical tão atemporal", comenta. 
Bom, e se tem uma coisa que essa produção tem feito, é mobilizar pessoas e interconectar ambientes, desde a sua idealização. Para dividir (ou melhor, compartilhar) as funções de produção, Chiara e Vitor recrutaram dois amigos: Enquanto, do Canadá, Thales Cardris é responsável pela mixagem das vozes do coro e solistas e tratamento de áudio, daqui de São Paulo, Guilherme Giannetto faz toda a edição de vídeos, efeitos audiovisuais e tratamento gráfico do projeto. Também de São Paulo, Rafael Oliveira (Musical em Bom Português) ajuda Vitor a versionar as canções do espetáculo. 
Produção e elenco
"Nós queríamos compor o coro com artistas de todo o país e, para isso, soltamos um formulário no nosso Instagram, para ser preenchido por quem quisesse participar. Em algumas horas, a gente já tinha recebido mais de 100 respostas! Tivemos que parar a divulgação por aí, ficamos assustados", brinca Chiara, atriz, cantora crossover (com formação em música lírica e popular) e preparadora vocal do elenco do projeto. 
Depois dessa fase de inscrições, foram três meses de mergulho e produção intensos (ah, e totalmente à distância, por intermédio, unicamente, das redes sociais e alguns encontros via live do Facebook). Todos os inscritos para o ensemble foram adicionados a um grupo, onde recebem, semanalmente, instruções sobre gravação, cenas, captação de áudio, vídeo e direção vocal e cênica. "A gente usa a semana para estudar detalhadamente cada cena, pensar nos figurinos, cenários, intenções, gravar bases e auxílios e, no domingo, passamos todas as informações para o ensemble, que faz a gravação em casa", explica Vitor.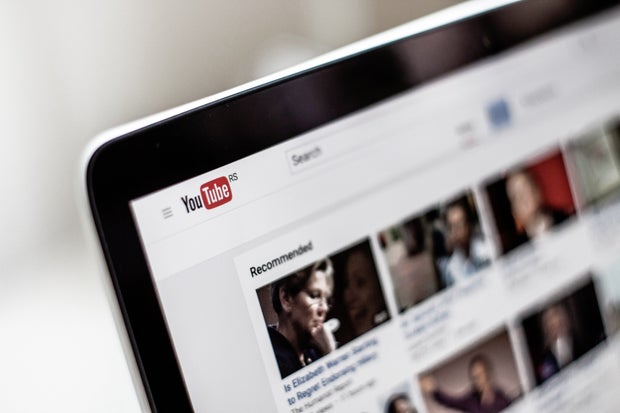 Unsplash/ NorWood Themes
Repercussão
O primeiro episódio do musical foi lançado em 2 de outubro e, em 24 horas, já batia a marca de 2.000 visualizações. Desde então, o YouTube se transformou em ponto de encontro para artistas e apreciadores do teatro musical do Brasil e do mundo (sim, pessoas de outros países já deixaram comentários em seus idiomas nos vídeos). Para Chiara, esse engajamento do público se deve ao atendimento de uma necessidade tão latente durante essa pandemia: "Para os artistas, que tiveram que parar seus trabalhos, a gravação dos vídeos traz essa sensação de rotina, de produtividade. E para o público, nós estamos dando a essas pessoas, algo por que esperar; essa ideia de que a arte continua e ainda vão existir muitas coisas incríveis para assistir e com que se emocionar". 
Segundo a dupla, ainda é inacreditável ver quantas pessoas se interessaram em levar o projeto adiante. "É muito mágico ver que temos pessoas de idades variadas, profissões variadas, lugares do Brasil, realidade. É muito fantástico ver essa mistura e ver como funciona, como o teatro é generoso e como a arte permite que as pessoas se reencontrem, isso é o mais enriquecedor", aponta Chiara. Segundo ela, esse movimento, mais do que transformar o rumo da arte, "coroou o fato de que o artista deve se adaptar ao novo mundo, ser autossuficiente, conhecer de tudo e se abrir a novas linguagens".
Quanto às metas futuras, Vitor afirma que não tem mais o que sonhar com esse projeto: "Os objetivos já foram mais que atingidos nas primeiras 24 horas! Porque nunca foi sobre conseguir um milhão de visualizações. Sempre foi sobre gerar essa conexão. Nossa vontade era, já que estamos distantes, se conectar. E as pessoas estão se conectando, conhecendo os trabalhos uns dos outros. E isso é o mais legal de ter 140 pessoas no ensemble: todo vídeo vai ter sempre gente nova e vai ter muita gente se assistindo. No fim, o que importa é essa conexão", finaliza.
Serviço
Todas as sextas, às 20h, no canal do YouTube de Vitor Moresco.
Elenco: Vitor Moresco (Jesus), Chiara Guttieri (Madalena), Caio Viana (Judas), Júlia Sanches (Pilatos), Heder Becker (Pedro), Nani Porto (Simão), Guilherme Giannetto (Caifás), Zuza Ribeiro (Anás) + 140 artistas de todo o país.
Apoio: VCL Prods, Arcadia Studios e Musical em Bom Português.
-------------------------------------------------------------------
The article above was edited by Laura Ferrazzano. 
Liked this type of content? Check Her Campus Casper Libero!