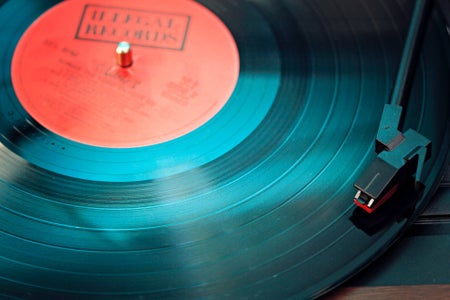 Here Are 7 Reasons Why You Should Listen To Superbloom Right Now
You know Ashton Irwin, right? Member of the Australian band 5 Seconds Of Summer for nearly ten years already, Ashton is known for his great drumming and his insanely high energy levels during live performances with the band. Well, as of October 23rd, he officially became known for much more than that with the release of his first solo project, the album Superbloom. And because I cannot stop listening to this album over and over again, here's a list of 7 reasons why you should listen to it right now too.
1.

This Is A Completely Independent Project

Superbloom was written, produced and recorded at home. Because the world has been quarantined since March, and going to a studio to work on the album wasn't an option, the whole process was homemade, but that did not put a stop to Ashton's creative process for one second. In fact, making this album independently allowed him to go beyond what 5 Seconds of Summer has done so far, as well as show more of his musical influences. And the result is a beautiful independent album you'll be sure to enjoy.

2.

Ashton Was A Part Of Every Step Of Making This Record

Ashton said during a livestream on his Instagram a few hours before the album became available everywhere that he learned to produce a record during the making of Superbloom. Shortly after lockdown began, Ashton teamed up with his housemate, producer Matt Pauling, to start working on his debut as a solo artist. And right at the beginning of the project, Ashton decided he wanted to be involved in every step of the way, making the record even more personal, from writing the lyrics, to recording the instrumentals and vocals, to the post production of the final product.

3.

The Lyrics Speak About Many Important Topics

During an interview for Rolling Stone Australia, Ashton said this about Superbloom: "The over-arching narrative is support system, healing, recovery, strength and focus on true self. I felt like I had a lot to write about". He was extremely honest and vulnerable in every lyric of every song, talking about personal issues he's dealt with over the years. From body dysmorphia in Skinny Skinny to depression and anxiety in The Sweetness, every song has a deep meaning behind it and I'm sure you'll relate to at least a couple of them.

4.

Not One Song Is Like The Other

All ten tracks in this album are very different from each other, making it clear that each one has a unique story and different influences behind them. However, not a single one seems out of place, and they all sound exactly like Ashton.

5.

The Influences On This Album Are Incredible

Here's why the tracks sound so different: Ashton took influences from many different artists and bands while writing the songs. Classics like Foo Fighters were mentioned as being part of his influences many times, but there's also some other ones you may not notice at first. We can hear a bit of Nick Drake in Skinny Skinny and a lot of Chris Cornell-inspired vocals in Greyhound, for example.

6.

Speaking Of Influences, Superbloom Might Have Some On 5SOS's Upcoming Work

Each band member is a different artist with different influences and backgrounds, and that's what makes 5SOS such a great band - they know how to use those differences to make them better together. And according to Ashton, his "little side quest", as he calls it, helped him find out "what's real to [him]" and will make him a better collaborator for the band in the future. As he put it during the Rolling Stone Australia interview, "I think we'll have a more equal split of what we're talking about in our lyrics."

7.

The Album Has Been Inspirational From Day 1

When I say inspirational, I mean it in more than one way. Songs such as Drive and Matter of Time showed fans that they're not the only ones dealing with bad times, inspiring some people to speak more about these issues. But I cannot talk about Superbloom and inspiration without mentioning the great artworks coming out of it. Taking inspiration from the illustrations for the album, many fans have been posting their own Superbloom-inspired drawings all over social media, and I must say, I'm loving them so far. Seeing the album inspiring such beautiful artwork is surely a good incentive to listen to the songs that have had such an impact on these people, isn't it?
And these are the main reasons why I think this album is great and everyone should give it a listen. I hope I've convinced you to go to your Spotify, Apple Music, Deezer or whatever other app you listen to music on and give Superbloom a listen.
-----------------------------------------------------------------
The article above was edited by Laura Okida.
Liked this type of content? Check Her Campus Casper Libero home page for more!