Fashion is way more than just clothing. What we wear and what we see on the runaways represent an identity, a lifestyle, a culture, and values. So, if you like fashion or want to know more about it, I got you covered! Here are some documentaries to watch:
The September Issue

If you're into fashion, you probably know that September is the most important month of the year in publishing because it marks the end of summer, the beginning of the new school year, and fresh starts in the northern hemisphere. With that said, "The September Issue" follows Anna Wintour, editor-in-chief of the American Vogue, as she directs the making of the magazine's biggest issue ever, with 840 pages, in 2007. Directed by R.J. Cutler, it shows the whole process of making such a special edition, from editorial meetings to photoshoots.

Dior And I

When Raf Simons was appointed creative director of Dior in 2012, people were rather shocked as he was a minimalist and known for menswear. Not knowing exactly what to expect, Fréderic Tcheng documented the eight-week process of creating Raf Simons' first haute couture collection. "Dior and I" captures the creative process of designing the pieces while introducing us to the seamstresses at the atelier in a very human approach to fashion.

Franca: Chaos and Creation

Franca Sozzani, editor-in-chief of Vogue Italia for almost three decades, truly changed fashion with her unique and controversial editorials that approached social and political themes. Directed by her son, Francesco Carrozzini, "Franca: Chaos and Creation" tells both her professional and personal journey through the years as she answers her son's profound questions in several interviews. Speaking of interviews, there are lots of famous faces in there as well, such as Donatella Versace, Naomi Campbell, and Valentino. The documentary is available on Netflix.

Westwood: Punk, Icon, Activist

Punk, icon and activist are probably the first three words that pop into your mind when describing Vivienne Westwood, am I right? In this doc, directed by Lorna Tucker, we take a look back at Westwood's life and career as we also get to see her work nowadays to keep the brand's legacy according to her principles.

The True Cost

Buying cheap clothes from fast fashion may not seem harmful at first sight, but "The True Cost" shows us exactly what's behind those extremely lower prices. The director Andrew Morgan documents how the fast fashion industry benefits from exposing garment workers to modern-day slavery in factories in countries like Bangladesh and Cambodia. Also, the doc shows the huge environmental impact of the heavy use of pesticides and chemicals in cotton farming, which causes diseases, soil degradation, and water pollution. After watching it, you'll probably rethink your consuming habits. It's available on YouTube.

Amazon Fashion

Originally aired on FashionTV, it's a documentary series about fashion in Northern Brazil. "Amazon Fashion" explores cultural differences, sustainability, and creativity in fashion production in the Amazon, which is really interesting because we get to see how local products are used in garments and their meanings to the communities. It's available on Amazon Prime.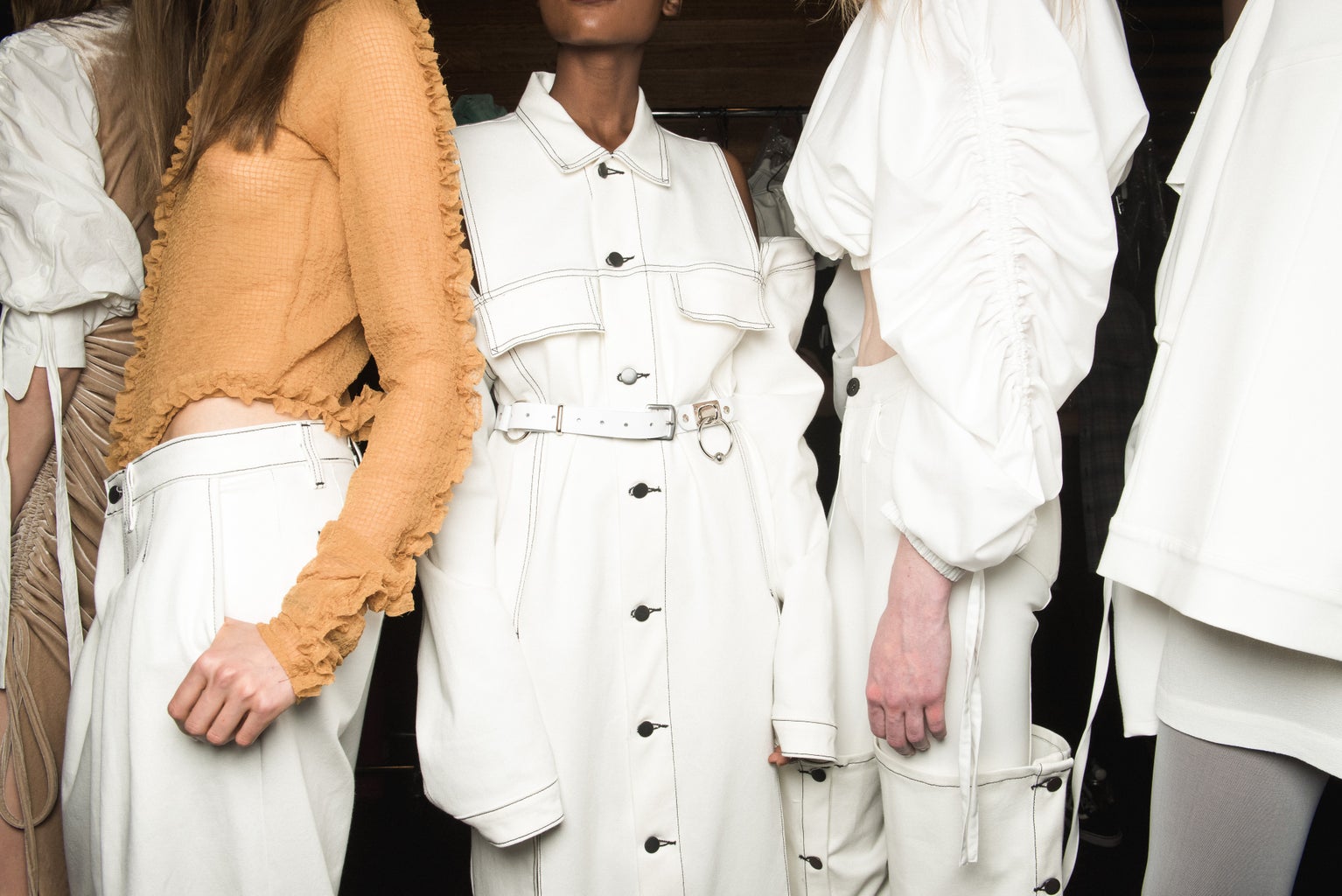 There you have it! Fashion is not all beauty and glamour, there's a lot of hard work – sometimes in inhumane conditions – and meaning behind it that we don't see. I hope you enjoy these documentaries as much as I did and that they'll make you change your perspective about fashion. 
——————————————————————
The article above was edited by Rafaela Bertolini.
Liked this type of content? Check Her Campus Casper Libero home page for more!