5 Series to Watch While You're Having Lunch or Dinner
Time is precious, and so are our marathons. In a world where Netflix and college assignments lives together, it's hard making choices. But if you're the kind of people who likes to update your favorite programs while you're having dinner (or other meals), you know that find the right serie is important. Needed to be fast, so you can do other stuff after, and easy to understand (after all, you're eating, there's no space to complexity). Thinking about it, we made this list to help you find you soul-serie-made. Check it out!
How I Met Your Mother (duration: 23 min)
You'd probably heard about this one.The history is pretty simple: a dad who tell his kids his histories of love before he met their mother, and how did it happen. But it's so much more. HIMYM is about friendship, life, family; and despite the funniest parts, you'll learn a lot of good things while you watch it — 9 seasons, it's a lot of meals. And meeting Ted (the muggle), Robin (an awesome woman/journalist), Barney (the womanizer that we all love), Lily and Marshall (best couple that you can imagine), well, it's gonna be LEGEN-waitforit-DARY! Has no better way to describing it.
Apartment 23 (duration: 22 min)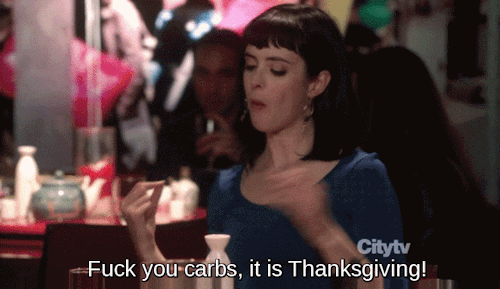 This Sitcom will conquer a special place in your heart — or in your dinner routine. June is a nice and sweet girl, engaged with a guy that seemed to be perfect, and she moved from Manhattan to get her dream job. But, Murphy's law did a good job, and she lost everything: the company that she would work bankrupt, she loses the new home and, in the search for a new roommate, she picks the worst choice in the world: Chloe, the bitch in Apartment 23. Funny and simple, this light comedy will make you laugh and fall in love with the characters.
Unbreakable Kimmy Schmidt (duration: 30 min)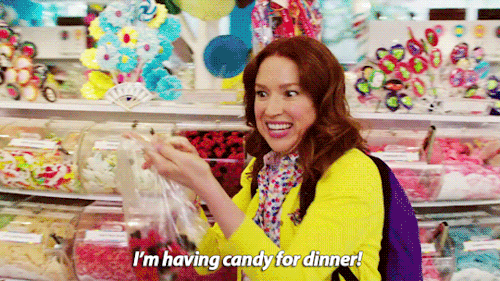 IT'S A MIRACLE! Smart, cool, well done: this Sitcom have all the ingredients for a perfect recipe. Kimmy is an innocent woman who was kidnapped by a crazy religious that put her along with other women in an underground sect, a bunker. There, all of them thought the world outside was over. But, one day, they were rescued, and Kimmy need to learn again about the new technologies and how to live after being in captivity for 15 years. Even being light and super funny, we can notice several social critiques during the serie, about various facets of prejudice, politics and more. The taste of your dinner will be much more appetizing.
Modern Family (duration: 22 min)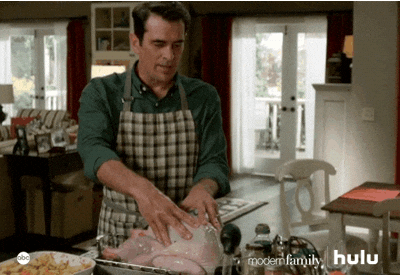 How don't put on this list the best partner to meals? Modern Family is an ABC serie with a different format: they pretend to tell the stories like in a documentary. And the plot is about a big family, their problems and differences. We have an old-divorced men (Jay) married with a young and pretty woman that really loves him (Gloria) and her kid of a different marriage (Manny). Also a gay couple, Mitchell (Jay's son) and Camaron (his husband), and the traditional family, Claire (Jay's daughter) and Phil, and their kids: Luke, Alex and Haley. In other words, this serie break stereotypes and, besides the funniest script ever, still deal serious and important issues.
Brooklyn Nine-Nine (during: 20-25 min)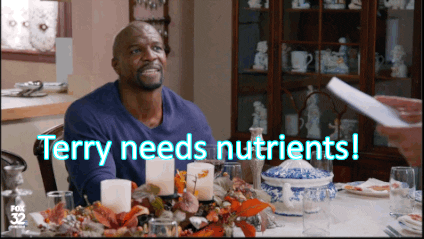 Nothing better than an investigation serie with comedy for a good meal. The script is the adventures in 99th Precinct of the New York City Police Department. The protagonist is James Peralta, who is laid-back and annoys his colleagues, like his partner Amy Santiago, because, even always making jokes and not taking anything too seriously, he is very good at the job he does. The new captain, Raymond Holt, otherwise, want to change the way the things were, with severe rules. The team of actors is incredible: Andy Samberg, Terry Crews, Andre Braugher. All the cast is really effective and makes the serie even better. Bon appétit, baby!
GIF Source: GIPHY