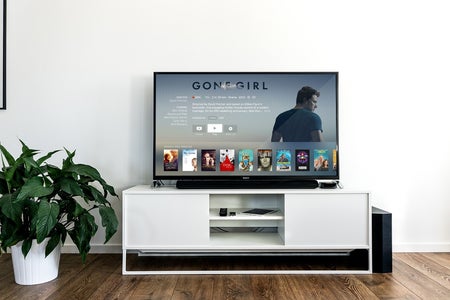 #5 Problematic Characters Everyone Loves, But No One Should Idolise
Over the years, the vast majority of audiovisual productions have undergone an analysis over the behavior of the main characters. The point is, with the increase of discussions on relevant themes of life in society, issues such as abusive relationships and eating disorders began to be viewed critically. Thinking about it, we gathered five examples of characters that everyone loves but no one should idolise because they present controversial characteristics.
1.

Chuck Bass from Gossip Girl

It is usually common among euphoric and adventurous young people that ordinary relationships are seen as boring, in the case of Chuck (Ed Westwick) and Blair (Leighton Meester) that would never be a problem! The narrative of a villain transformed by love caused positive repercussions in the public, although typically abusive and questionable actions have been taken by him.

As if the bullying practiced by him in school was not enough, in the first episodes of Gossip Girl are shown some of his attempts to abuse Serena (Blake Lively) and Jenny (Taylor Momsen). In addition, the money was always one of his weapons to get where he wanted, including when he chose to trade Blair for a hotel and even dared to say that "she said she would be by his side in any situation".

We haven't considered physical aggression yet. When she tries to tell him she's engaged to another man he cuts her face with glass by throwing her at the window. The feeling of possession was so clear that he himself was frightened when he realized what he had done. It is a fact that throughout the series he redeems himself from many of these events and begins to deal better with the fact that Blair is empowered and ambitious, but this does not invalidate the numerous mistakes of the past.

2.

Derek Shepherd from Grey's Anatomy

Known as "McDreamy" for his attractive eyes, remarkable charisma and undisputed talent, Derek (Patrick Dempsey) confused many of the viewers who cheered for his character. His story was complex, both because of the baggage of family tragedies and his former marriage. Although he seemed a good partner and welcoming with Meredith (Ellen Pompeo), everything seemed to already start on the wrong side of things with her. The doctor found out about Derek's marriage later and even begged him to choose her instead of Addison (Kate Walsh), who cheated on him with his best friend. She said: "Choose me, pick me, love me". Even so, the neurosurgeon chooses to try to make it right with his ex.

After being left alone, Meredith spends a night with a friend and then she meets a veterinarian, with whom she begins to get involved with more seriously. Upon meeting her by the hospital, Derek, in addition to being rude, insinuates that she is really getting around.

A while later, when he realizes that the old love would never have a happy ending, he returns to the protagonist and does scenic acts as an attempt to prove his love. However, ever after they were married, he is jealous of Meredith's success. He seems not to accept giving up some opportunities on behalf of the family they built and blames his wife for assigning him that responsibility.

3.

Miranda Priestly from The Devil Wears Prada

The romantic comedy tells the story of Andrea (Anne Hathaway), a young woman who gets a job as an intern for Miranda Priestly (Meryl Streep), editor-in-chief of one of the country's largest fashion magazines. The girl is mistreated and receives absurd tasks and completely out of the professional scope, such as getting two copies of the unpublished Harry Potter book and delivering them to Miranda's daughters before they go on a journey.

The author says that the story was inspired by her own experiences working for Anna Wintour, editor of American Vogue. It is worth remembering that later this year former employees of the company reported routine harassment and humiliation in Vogue Brazil. All interviewees reported situations of abuse and having witnessed screams, often during uninterrupted 24-hour journeys.

4.

Cassie Ainsworth from Skins

Cassie (Hannah Murray) is the character with the greatest dramatic charge among Bristol's rebellious teenage group. Although initially described as blonde and thin, much is explored about the girl's eating disorder: anorexia. The problem about this story actually has to do with the age of the audience and the experiences told by the character. Cassie teaches how to distract people and not let them realize that you are not eating.

During the period of broadcast of the episodes (2007), Tumblr and blogs were filled with posts and photos of Cassie. Internet forums discussed the character and tried desperately to follow her diet. Many girls who grew up influenced by the girl wanted to be like her and thought of eating disorders as lifestyle. It is important to notice that films and series influence self-esteem as much as magazine covers.

5.

Damon Salvatore from The Vampire Diaries

Despite being one of the audience's favorite characters and being part of one of the main love triangles of the teen series. Damon (Ian Somerhalder) is not the heartthrob any girl would like to meet. From the beginning of the plot, the tactic used by him to approach Elena (Nina Dobrev) was to exchange blood between them, even though he knew that this action was not spontaneous of the girl.

In addition, the vampire has always demonstrated a need for excessive control over his beloved. In one of the couple's epic scenes, he tells how he feels about her and that he doesn't believe he's worthy of her love, then erases her memory. The actor himself revealed in an interview that he was glad Delena didn't end up together, as the couple's fans were problematic.