10 Best Study Songs To Get You Through Pre-Finals (featuring: New Girl!)
The week before finals is often really stressful. You spend half the time wanting to tear your hair out, in denial that finals are less than seven days away (?!?!?!) and you have seven rough draft dues this week. It's...overwhelming, to say the least.
You want to give up before finals even start, and the calls of home-cooked meals and no more school are only intensified by the increasingly nice weather outside. You're tempted to give it all up, and just YOLO your exams and final papers.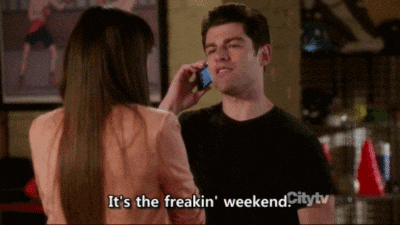 ...But you don't want this to happen either...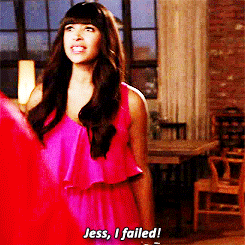 Or this...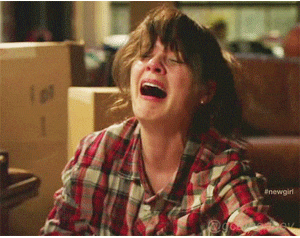 So to prevent a mental breakdown, here are 10 of the best songs (with two bonus tracks) to listen to while studying! If this isn't your kind of study music, then I would suggest listening to these songs to help you get pumped and happy, putting you in the right mindset for your study sessions. You don't necessarily need to listen to classical music to focus and study better, a song with a beat and lyrics you don't really know also help. This playlist was put together with the help of Nick DiFranco and Hayden Schmackpfeffer, so shout out to them for being awesome.
1. Philosophize In It! Chemicalize With It! by Kishi Bashi
This a super fun song, and it definitely gets you pumped right from the get-go. It's an interesting mix of sounds, but it works.
2. The Way We Touch by WE ARE TWIN
Again, this song has a great beat. The lead singer has a captivating voice and the simple musicality is extremely catchy.
3. Time Machine by Ingrid Michaelson
Ingrid has a new sound, and this song definitely embodies that. It'll get you feeling happy and feeling good.
4. I Wanna Get Better by Bleachers
The lyrics should help inspire you to do better on your finals! This song is unique and just so great.
5. Oblivion by Grimes
Great beat, ethereal lead singer, and catchy background music. It's a quality song.
6. Jennifer by Little Comets
The lyric video is adorable, and they have a great sound going on.
7. Overexposed by Matt and Kim
Since Matt and Kim are coming to Springfest, I figured there should be at least one song by them on here. You won't regret seeing them live.
8. Here We Go Again by Johnny Stimson
The lead singer sounds adorable, and the background music is super catchy. (Spoiler alert: the lead singer IS adorable.)
9. Venice by Lighthouse and the Whaler
For some reason, just hearing this song instantly brightens your day. It's got cutesy lyrics and a fantastic sound.
10. High Society by Betty Who
You honestly can't go wrong with Betty Who. You just can't. She's amazing.
Bonus tracks!
11. Awkward by San Cisco
I like the duet feel they have going on and it's a fairly simple song. Simple is good.
12. If So by Atlas Genius
Atlas Genius is fantastic, and this song is too. It'll make you happy.
You can find the playlist on Spotify, "Study PB&Jams," here! Don't worry, finals will be over soon, and then we can finally relax and party hard.
Thank you, Ben Nudelman for letting me use this gif, compliments of Yuki Hino.