Time to Prep for the Summer Glow: The Correct Way to Self-Tan
In the Midwest, the sun doesn't always like to peek out from behind the clouds, especially during the winter. Midwesterners aren't known for their golden skin or sun-kissed hair. We have snow, winter jackets and farms. So, how are Midwesterners supposed to get tan? As a child, I only got tan during the summer. Playing outside and going to the beach gave me a nice golden brown color that would last until winter. As I became older, summer jobs and activities took away my outdoor time. I couldn't get the sun I wanted, and when I did, I couldn't get color.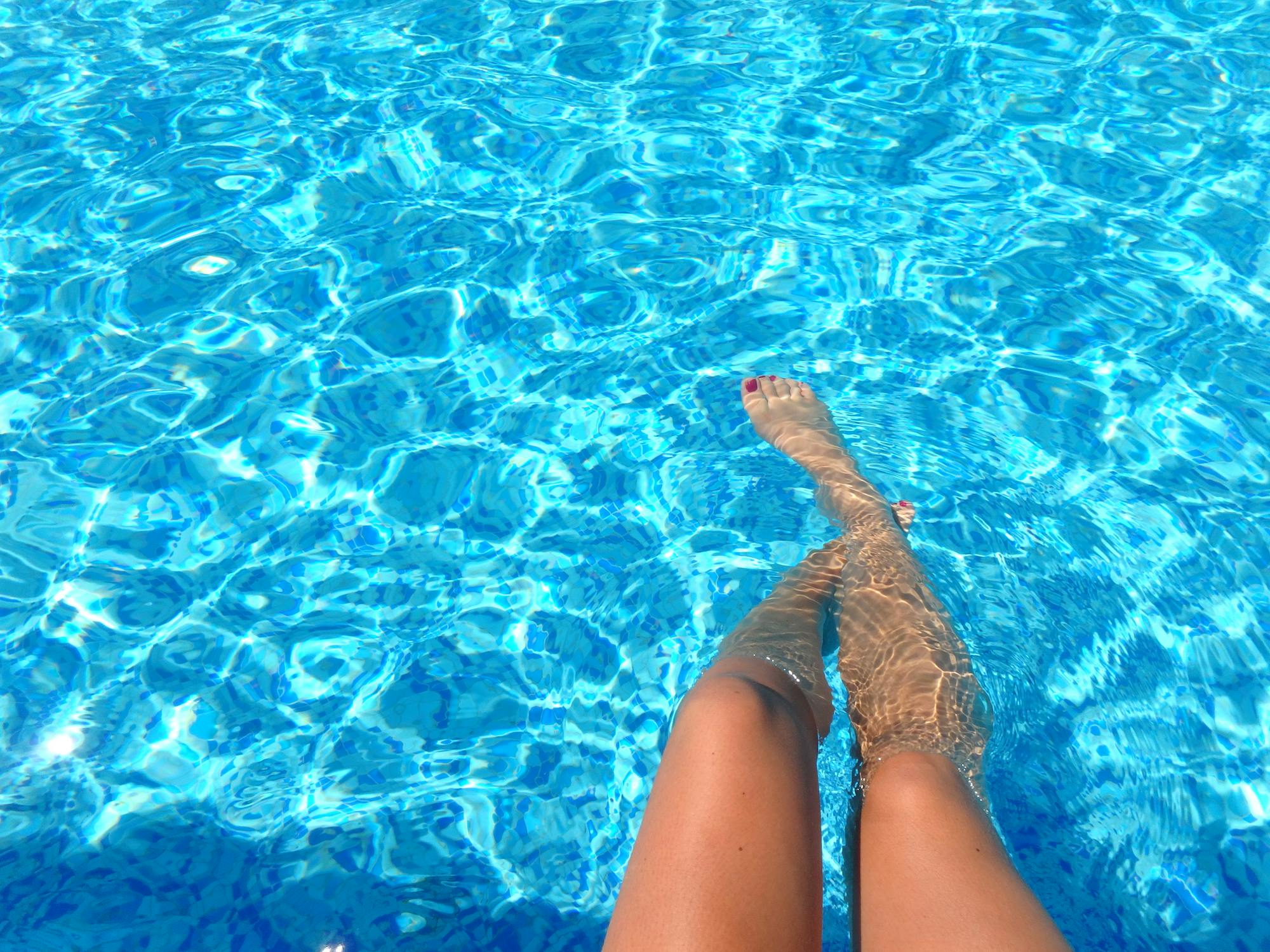 With that in mind, how do we get color when our schedules are overrun and the sun is behind the clouds? Sunless tanning is the way to go. However, don't go running to the tanning bed. UV rays are extremely dangerous, increasing potentials for wrinkles, brown spots and deadly melanoma. Instead of going to a tanning salon and hopping onto a bed, go out to Target and pick up some self-tanning products. From lotions to sprays, self-tanning will give you the glow you're looking for without harming your skin. If you've never tried self-tanning, have no fear. This article is here to recommend products and give you the best tips for creating a sun-kissed look!
Jergens Natural Glow 
In my opinion, this is the best option for self-tanning! Jergens has a variety of different formulas and tones, depending on your needs and skin color desired. Their formula doesn't leave an orange hue, and the gradual tanning solution lets you develop color slowly. There are mousse, lotion and spray types available. However, I think the lotion works the best and coats evenly. Besides being a normal lotion, there is also a shower version that can be used on wet skin. If you would like a nice tan and some toning, try Jergens Natural Glow + Firming. This lotion helps smooth out cellulite and skin bumps while also giving you the perfect glow! 
Prices range from $8-$12 based on size and retailer
Sally Hansen Airbrush Legs
If you're looking for short-term, immediate color, Sally Hansen Airbrush Legs is the product you need! Airbrush Legs comes in a lotion and spray in multiple skin tones. This product should be used if you want a tan for a night out or a day at the beach. The lotion works better than the spray as it is more evident and coats evenly. Lather up with Airbrush Legs approximately 20 minutes before getting dressed, and you will have a flawless glow for the evening. The color will wash off when you hop in the shower!
Prices range from $8-$12 based on size and retailer
Spray Tan
If you don't feel comfortable tanning yourself, find a spray tan expert. Most tanning salons feature a spray tan artist or a booth that can automatically spray you. If possible, have a person do your tan rather than a booth. The artist will be able to cater your tan specifically and ensure that no spots are missed. 
Prices range from $20-$50 based on professional and location
Tips:
Read the instructions
Every product is different, so please remember to read the instructions. Most products are to be used on dry skin, so using this type of product with wet skin can cause streaks and missing spots. Additionally, some products may request that the skin be product-free before applying. All in all, please read each product's instructions in order to get the best tan!
Exfoliate & Moisturize
With all self-tanners, it is important to exfoliate and moisturize before applying. Exfoliating will remove all of your excess dead skin. It's important to do this because dead skin covered in tan will easily be rubbed off, leaving patches. Moisturizing prior to tanning will ensure that your tan doesn't dry out your skin, and dry skin with tanner on it looks scaly. 
Be patient
This piece of advice regards you and the self-tanner you're using. Sometimes it takes a few tries to find the tanner that works best for you. I went through three products before finding my go-to. Look into the top-rated tanners, ones in this article, or something recommended by a friend! In regards to the self-tan products, don't worry if you don't see color right away. Most products take a few days to completely develop the color, and if not, see if the product is offered in a deeper shade (maybe you're already tan). 
Find a spray tan specialist
This may be the hardest tip, but it's so worth it! Tanning salons everywhere offer spray tans. However, some can leave you looking more orange than sun-kissed. My advice is to find a well-recommended, spray-tan expert. I found my spray tanner through competing in pageants. All of the girls and directors had gone to this lady, and they looked phenomenal! I went, and I will never go anywhere else for a spray tan. If my spray tanner moves across the country, I might just have to follow her! In a seriousness, ask your friends for recommendations, or do some online searching and check out reviews. 
Whether you're looking for a deep tan or just a bronzed glow, self-tanning is the best choice. It requires minimal time and doesn't carry the same risks as using a tanning bed. There are multiple options for self-tanning: lotions, sprays, mousses and professional spray tans. Based on your budget and your commitment, any of these are good options for getting the sun-kissed glow. No matter method you use to get your glow, be sure to exfoliate, moisturize and take care of your tan!