Whether it's writing, art, music, or creating pretty much anything, having a creative outlet is a great way to express yourself and to find a sense of peace during a busy day. Some have even taken their creative outlets and turned them into passion projects or even small businesses. Hannah Yaron is a third year Architecture student whose creative outlet is handcrafting earring. She has been making and selling earrings for a little over a year now. All her earrings are made from repurposed material, which means that almost every pair is unique. 
Q: How did you start making earrings, and what inspired you?  
A: Since I was a kid, I have always loved making art and working with my hands, so making earrings was kind of a part of that. This year especially it has become a form of escape for sure. Everything around me has become a form of inspiration, consciously or subconsciously. 
Q: What is the process from designing to the final product?
A: After I find my inspiration or have a vision for a pair, I usually want to make them right away. Then, depending on the materials I have, I try out a couple versions of what I am envisioning. I even try wearing them myself to test weight and to see how they fall when worn.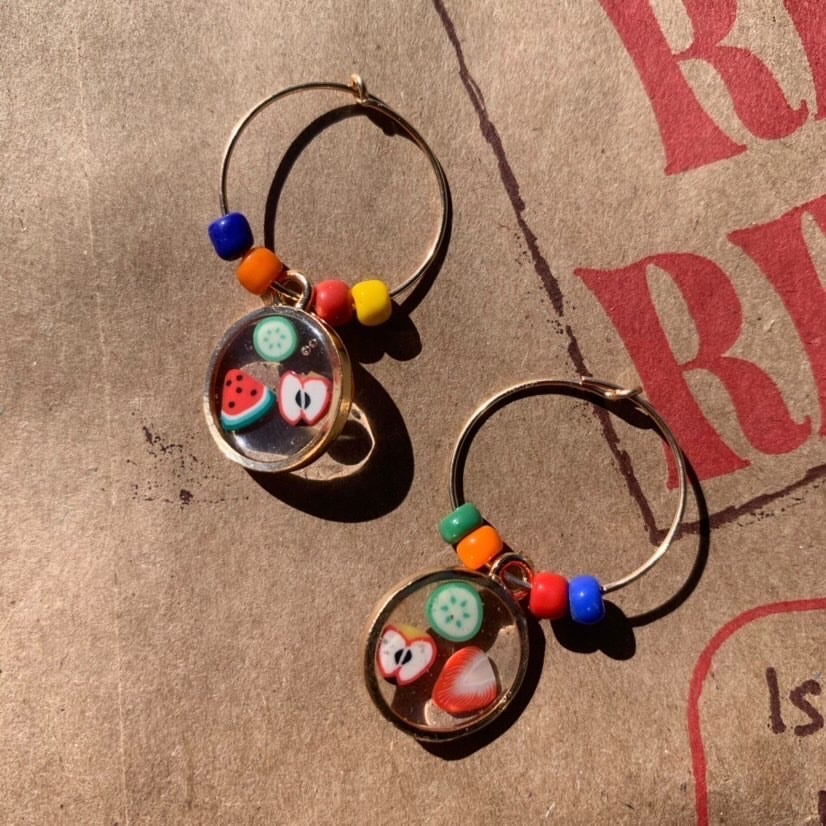 Q: Are any two pairs of earrings the same? 
A: I try to use a lot of recycled jewelry and repurpose them. This also inspires what I make. This means that most of the earrings I make are unique from one another, which keeps it fun for me as a creator and for my followers. It allows me to explore different styles as well.
Q: Where do you get creative inspiration from? 
A: I usually get inspiration from Pinterest or other art mediums. This can be anything from painting, block printing, stain glass, music videos, or even architecture. Then I reinterpret it into earring form. This can sometimes develop into a collection of designs.
Q: Where do you find the repurposed material that you use? 
A: At the start of the pandemic, I found that friends and neighbors had a lot of time to clean out their jewelry boxes. I reached out to them and other families and offered a free pair in exchange for what they are getting rid of. This is still something I offer! 
Q: What is the impact of using repurposed material? 
A: I love repurposing jewelry because it can breathe new life into something that was once beautiful. Reimagining these pieces by breaking them up and pairing them with other materials can make them beautiful in a new way.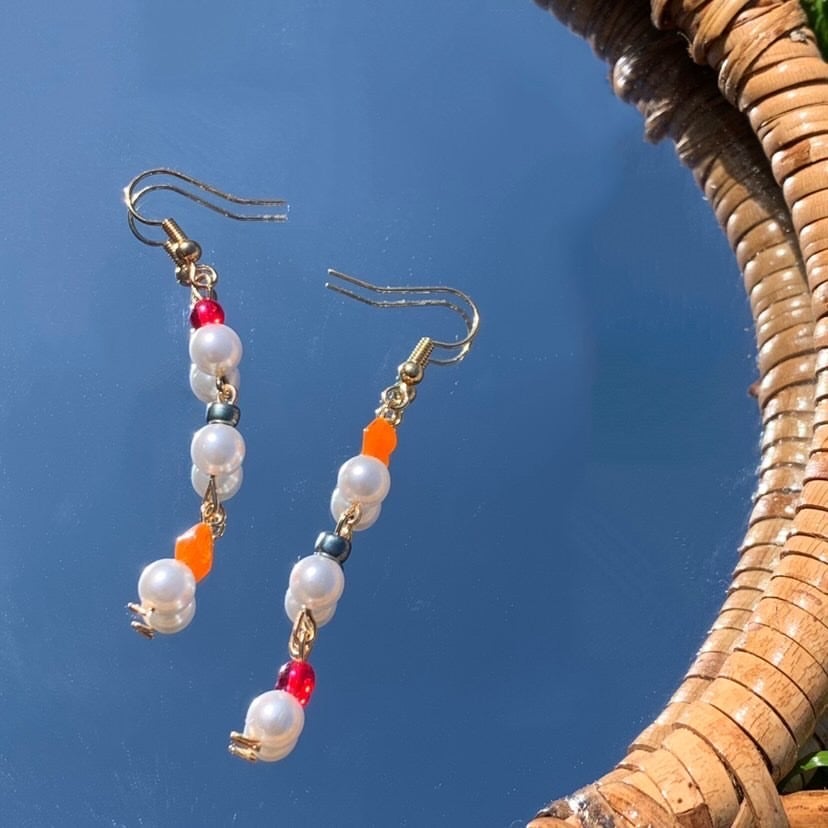 Q: What is your favorite part about what you do? 
A: My favorite part is collaborating with customers. Their feedback and ideas are a form of inspiration in itself. My followers are very artistic.
Q: What advice would you give to someone looking to start their own small business? 
A: I'm still trying to grow, and I have a lot more to learn, but my advice would be to just keep pushing yourself to step out of your comfort zone. Even if you don't think people will like your product, you really won't know until you put it out into the world. Also, consistency is important.
You can check out Hannah's earrings and support her small business here.