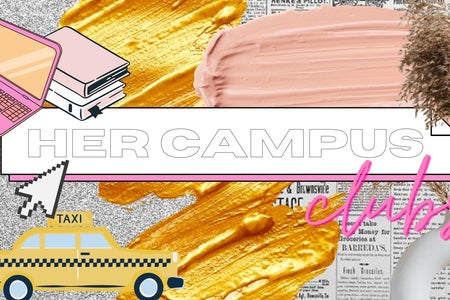 A Day In the Life of a COMS Club Member - Sammy Mckinnley
COMS Club is an organization on the Cal Poly campus that hopes to foster a community within the communications community. I sat down with one member, Sammy Mckinnley, to see what COMS Club is all about and how it is benefiting students on the Cal Poly campus. Sammy Mckinnley is a 3rd year student at Cal Poly and is the public relations chair for the Cal Poly COMS Club. She is majoring in communication studies and minoring in Spanish. She is also a wonderful mentor within the club to a first year student, me :). 
Nicole: How would you describe COMS Club to non-communication majors?
Sammy: COMS Club is a space for COMS majors or minors, or anyone interested in the subject communication studies, to talk about and share ideas about communication studies and get to know other communication studies majors. COMS Club fosters a community in which mentorship, guidance, advice, professional resources are available to communications students. It is a resource for communications studies students to delve deeper into their area of interest.
Nicole: Why did you join COMS Club? 
Sammy: I joined my first year to get to know other COMS studies majors because COMS is a relatively small major, so it is nice to really get to know one another and become a little community. It allowed me to dive in deeper to understand what it means to be a coms student
Nicole: What do you like most about being involved in the club? 
Sammy: Meeting other communications students majors is such a huge part of being in COMS Club. Getting to know classmates is so important because it is nice to have familiar faces in your classes and people you can talk to who are interested in the same things as you. 
Nicole: What opportunities does COMS Club provide its members? 
Sammy: COMS Club holds both professional and social meetings to talk to and meet other people, so you can make friends and build professional relationships all in one place. The biggest event of the COMS Club is the Career Symposium, which invites Cal Poly alumni to mingle with club members to give ideas about how you can use your major in the workforce and what you might do in the future. There are also career services available such as advisors giving professional advice and more personal help such as checking resumes for students and helping them build their professional profile. Advisors are also such a huge part of COMS Club. Dr. MLB is the club advisor and Dr. Bri, as well as other professors, visit and share their experience within meetings. It is a great opportunity to meet professors even if you haven't taken their class yet which can be super helpful in building connections and preparing you for your future classes. 
Nicole: How much time does COMS Club take out of your week? 
Sammy: Time commitment is very different for executive board members and club members. As a club member you show up to biweekly meetings when you can which are typically an hour. As an executive board member, it is like a part-time job of about 10-15 hours per week setting up meetings and organizing events for the members.
Nicole: What is one thing you'd recommend to someone considering joining COMS Club? 
Sammy: There are lots of perks when you join COMS Club such as merch (stickers and t-shirts), a great community of like-minded coms studies majors, the opportunity for professional development, and meeting professors and advisors in your field of interest. 
Nicole: What have you learned from being in the COMS club that is different than in your courses? 
Sammy: COMS Club is more of a community that comes together and talks about interests and is less learning-based than regular COMS courses. I have learned a lot about professional development such as sending emails, reaching out to professionals outside of Cal Poly, and how to get out of your comfort zone professionally, because it is tough as a student to put yourself out into the workforce to try to get interviews especially during a time like now with the pandemic going on.
   COMS Club strives to share the power of communication through "Diversity, Equity, and Inclusion (DEI), mentorship, and community," according to their mission statement on the Cal Poly website. Members work to encourage and support Cal Poly communication studies students to build connections with one another and COMS faculty and advisors. Students have access to mentors, professors, and COMS alumni to make impactful connections and build their professional resumes.