In honor of it being Women's History Month, I thought it would be a great time to showcase the women in sports that I personally admire and look up to. This list of four insanely talented women are amazing at their professions and such an inspiring group for young women, and everyone honestly, who want to break out in the sports broadcasting world to be inspired and motivated by.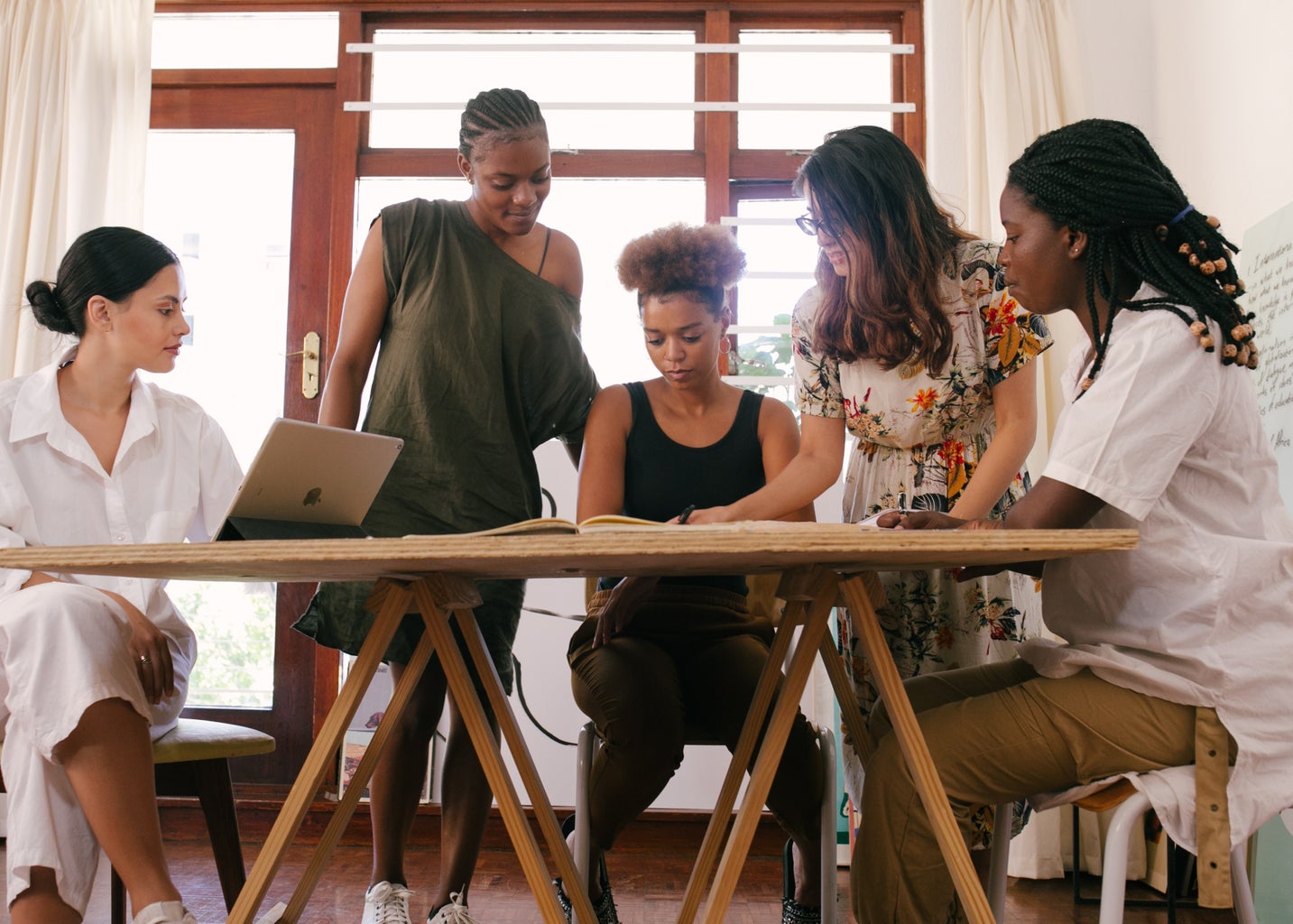 A host and sideline reporter on NBA TV and TNT and co-host of her own podcast with Candace Parker, "Ledlow & Parker". She is the best mentor anyone could ever ask for. She has been a tremendous help in getting my career in sports broadcasting started and I hope to one day do the same for young girls who want to break into the industry like I did when I was their age. She holds coaching calls, both one on one and in a group setting. As well as reviews demo reels that women send to her in order to help them perfect their craft. Again, I cannot stress how inspiring she is with how she carries herself, with so much grace on television and with how she uses her free time to help young women create a career for themselves in sports. 
An icon. I think she's at the top of everyone's idol lists when it comes to who we, as women, look up to in the sports industry, regardless if you're a basketball fan or not. She is a commentator on ESPN and has paved the way for so many women who want to become broadcasters, especially in the NBA. She is extremely knowledgeable and everyone adores her. If there was someone I could wish for my career to look like at the end of it all, I would want it to look like hers. Like I mean come on, in 2018, Doris was announced as a recipient of the prestigious Curt Gowdy Media Award by the Naismith Memorial Hall of Fame and if that's not something everyone wants to accomplish at some point in their broadcasting career, I don't know what is to be completely honest.
Rachel Nichols is easily one of my favorite television hosts ever. I try to watch the ESPN show, The Jump, every day just for her. She always carries herself with grace and confidence that I one day hope to have when I am in a position similar to hers. Her interviews are always different and the way she develops a relationship with her interviewees is inspiring because she gets them to talk about things outside of sports. The way she carries herself among her peers on The Jump is something I admire as well because she knows that she belongs there, giving commentary. I hope to one day have the same respect that everyone in the sports industry, from fellow journalists to the athletes themselves, gives Rachel.
As a Golden State Warriors fan, it's hard not to add Kerith to my list of women I look up to and want to model my broadcasting career after. I've watched all of her interviews as a reporter for Golden State, and the way that she handles each interview, completely calm, cool, and collected, is something that I have implemented in my own routine. Being able to not get distracted or caught off guard by the unexpected is a great trait to have, especially as a reporter, and she always carries herself with that composure. My biggest "Wow that's where I want to be someday" moment was actually at the Oracle arena back in 2019, during the Warriors' farewell season from it. I was attending a game with my brother during our trip to San Francisco and we stayed after the game to watch her give a post-game interview with one of the players. I remember being in the stands, taking a photo of Kerith, and telling my brother that that was going to be me someday. Crazy enough, about a year later I was sitting down in the media room before tip-off for a Clippers and Warriors game at Staples Center that we were both working, eating dinner with Kerith and talking about the industry and soaking up as much advice and tips as I could from her. I even got to take a picture with her, holding her NBCSports mic and everything on the court. It was such a surreal experience, and Kerith has also been a huge part in my broadcasting journey by constantly providing me with advice on my developing broadcasting reel. She's been a great mentor along with Kristen Ledlow, and an amazing broadcaster to look up to.
Again, I cannot emphasize enough how inspirational these four ladies are to me. Not just in regard to what I want my future career in broadcasting to look like, but outside of sports as well. They are an amazing set of women who constantly motivate and push me to becoming a better broadcaster and journalist every day.