Tackling Midterms, the Right Way: Budget-Friendly, Nutritious, and Delicious Breakfast Ideas

College is expensive, stressful, and sucks the energy out of you, but your breakfast doesn't have to be the same. It's easy to get caught up in being healthy, but sometimes, and for many people, it can become overwhelming and get out of hand. Cooking can be intimidating, especially for college students, when homework, exams, and part-time jobs seem to get in the way of everything. 
While you may be experiencing feelings of stress and anxiety, you aren't the only one. Countless students are putting themselves through all-nighters and are making one-too-many stops at Starbucks. It also probably doesn't help that your social life is on pause at the moment. 
The silver lining? With only a few ingredients, these simple, delicious breakfast ideas will sustain and keep energy levels up throughout the day without you having to wait in a long line at Starbucks to add to your bottomless cups of coffee. Packed with nutrients that will nourish both your body and the soul, here are some affordable and quick breakfast ideas for a busy college student constantly on-the-go! 
WARNING: These recipes are utterly and insanely delicious. 
– OVERNIGHT OATS –  
Why Should I Eat Overnight Oats?
Soaking oats overnight helps the starches break down and reduces the natural phytic acid, which allows your body to digest the oats' nutrients much more easily and efficiently.

Oats are packed with nutrients such as fiber, protein, magnesium, potassium, and omega-3 fatty acids!

Oats are rich in antioxidants, including avenanthramides, which helps lower blood pressure levels by increasing the production of nitric oxide. 
Peanut Butter and Banana Overnight Oats
Yield: 1 serving
Prep Time: 5 minutes
Refrigeration Time: 6-8 hours
Ingredients:
½ cup (45 g) old-fashioned rolled oats (Gluten-Free if desired)
½ cup (125 ml) plant-based milk of your choice
2 tbsp (15 ml) nut butter of your choice
1 tsp (5 ml) vanilla extract
1 tsp (5 ml) desired sweetener
Optional Toppings:
Drizzle of nut butter and/or honey 
Sliced banana
Nuts and/or seeds
Cinnamon 
Directions:
Combine all ingredients together and let sit overnight in the fridge. 

Enjoy or top with desired toppings.
Storage: 
Keep in an air-tight container in the fridge for up to 2 days.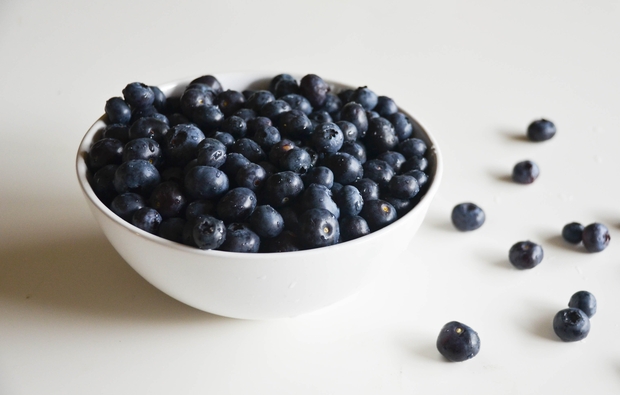 – CHIA PUDDING – 
Why Should I Eat Chia Pudding? 
Don't be fooled by the size—these tiny seeds are loaded with nutrients and antioxidants such as protein, calcium, and magnesium!

Chia seeds are 40% by weight and a low-carb friendly food.

Because of its high soluble fiber content, chia seeds increase fullness, slow absorption of your food, and curb appetite.
Berry Fiasco Chia Pudding
Yield: 2 cups (1-2 servings)
Prep Time: 5 minutes
Refrigeration Time: 1-2 hours (for the chia seeds to gel) 
Ingredients:
3 tbsp (45g) chia seeds
¾ cup (188 ml) plant-based milk of your choice
1 tsp (5 ml) vanilla extract
2 tsp (10 ml) sweetener of your choice 
Optional Toppings:
Fruit(s) of your choice 
Granola
Coconut shavings 
Plant-based yogurt 
Drizzle of honey
Directions:
Combine all ingredients in a bowl or jar, stirring to combine. Let the mixture sit for 5-10 minutes and then stir again to prevent clumping.

Cover/lid and chill in the fridge for 1-2 hours, or overnight. 

Stir well before serving. Add desired toppings.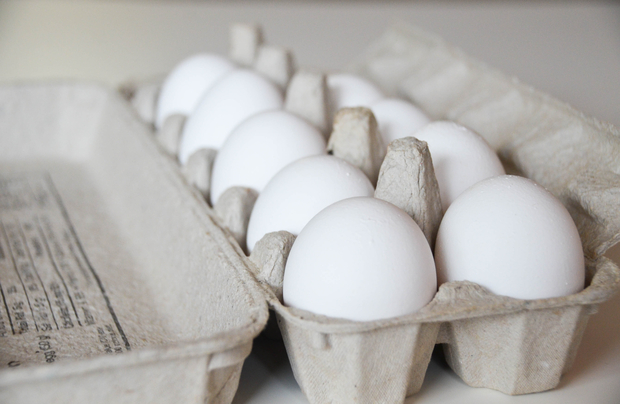 – EGGS –
Why Should I Eat Eggs?
Eggs are among the best dietary sources of choline, a nutrient used to build cell membranes and produce signaling molecules in the brain. 
An excellent source of protein: a single large egg contains 6 grams of it!
Eggs are satiating macronutrients, maintaining feelings of fullness. 
Green Quiche in a Cup
Yield: 12 quiche cups
Prep Time: 10 minutes
Total Time: 20 minutes
Ingredients:
5 eggs whisked
1 package spinach, drained
½ cup (64 g) chopped white onion
2 gloves garlic, minced
2/3 cup (158 ml) milk of your choice 
¾ (96 g) shredded mozzarella cheese
¼ cup (32 g) grated Parmesan cheese
Salt and pepper to taste
Directions:
Preheat oven to 350 degrees F. Prepare 12 baking cups by either spraying them with cooking spray or lining them with paper liners. 

Stir all ingredients together in a large mixing bowl until combined. 

Pour the mixture evenly into the 12 prepared baking cups and leave a little room on top. 

Bake for about 20 minutes, or until the eggs are set (insert a toothpick in the middle of the quiche and check to see if it comes out clean).

Serve immediately.