Plays, Films, and Screenplays, Oh My!
The Washington Post wrote an article titled The Missing Ingredient in 'Harry Potter and the Cursed Child': Good Writing.
Fantastic Beasts should be a good film, even if just for our beloved Englishman Eddie Redmayne, but it's still not the true prequel everyone desired. Oh, and don't forget, it's even coming out as a screenplay with a pretty Barnes & Noble cover! However, is this what the Harry Potter fandom wanted…or did we even desire anything new in the first place?
(Tumblr)
Harry Potter and the Cursed Child was released on July 31, 2016, and sold over 680,000 copies in just three days (The Guardian). There is no doubt that everyone was longing for J.K. Rowling's newest project. We rushed to the stores the moment the book was stocked on the shelves, maybe even attended midnight release parties, and binge-read the story in a couple hours, only to find out some information about Harry's kid, our favorite Lord Voldy, and a few other things.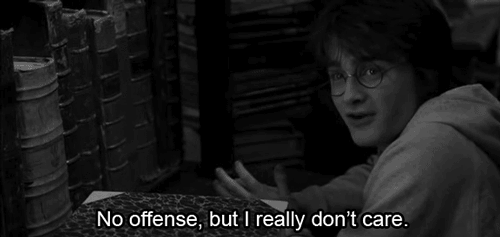 (Buzzfeed)
One must note it was simply a play, meant to be seen in action, but hopefully the movie works out a bit better. Fantastic Beasts and Where to Find Them features star Eddie Redmayne who won an Oscar for his lead role in The Theory of Everything. Luckily, the screenplay was actually written by Rowling. It follows the story of magizoologist Newt Scamander who goes to New York and loses his case. Magical creatures then escape across the city. This would be the equivalent of getting a new Star Wars film all about Rey that ignored Darth Vader, Han Solo, Luke Skywalker, or anyone prior had ever mattered. Hopefully there will be some shoutouts to the original HP crew.
On the issue of on what fans actually wanted, there was a long-time hope for a prequel on the mauraders, James, Lupin, Sirius and Peter. With Rowling never coming through, some fans actually made a 25-minute fan film, "Severus Snape and the Mauraders." At the end of the day, if the play, the film, and the film's screenplay did not work for you, just keep up with the re-reading, binge-watching marathons, drinking butterbeer, and endlessly dreaming of Hogwarts, which will always be there for those who remain loyal.
(Tumblr)