Anyone who knows me knows that my all-time favorite dessert is pound cake. Pound cake is a dense loaf cake that is very popular in the South. Every time I visit my family in North Carolina, my grandma has at least two different kinds of pound cake waiting for me when I get there. Eventually, I figured I should learn to make it on my own. 
I made this recipe for the first time at a garden party I threw for my friends when I was in high school. I was wracking my brain trying to figure out what I should serve for dessert since it is always a challenge to find something that everyone will like.  The party already had a southern feel since I was serving barbeque, so I decided to stick with the theme and introduce my friends to pound cake. One of my dad's favorite ways to have pound cake growing up was to have it in a strawberry shortcake, I decided to make a strawberry shortcake trifle. Trifles are great for parties since they look gorgeous and are easy to make for a crowd since you do not have to cut individual slices. 
I found my pound cake recipe on Pinterest. This was the first one I tried when I was perfecting my recipe, and I have used it countless times. The cake never comes out dry and it is so full of flavor. I love the taste of almond extract, so I doubled the amount I put in, but that is based on personal preference. You could also skip the almond and just add more vanilla if you would like. The reason this recipe works so well is because of the sour cream. People sometimes think it's odd to put sour cream in a cake, but I promise, you do not taste it! It just adds moisture to the cake and prevents it from being dry and crumbly. I will never use another pound cake recipe because this one fully delivers on every aspect I look for in a pound cake.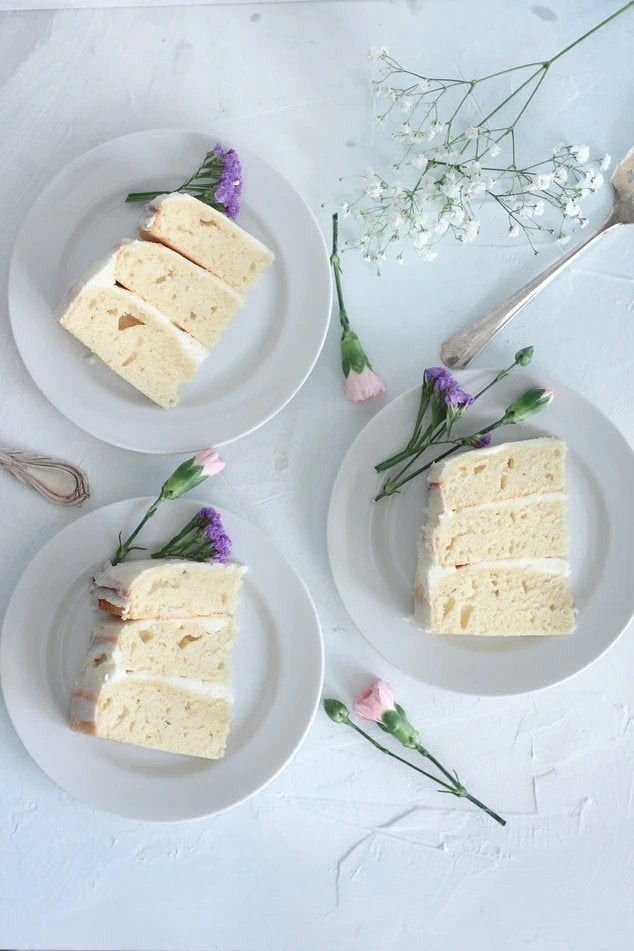 The fun part of making a trifle is the assembly. I like to use a big glass bowl so everyone can see the layers of cake, strawberries, and whipped cream. One of the main reasons this dish is so perfect for spring and summer is because, at least in Southern California, that is the best time for fresh strawberries. If you can find high-quality strawberries when making this trifle, it is highly worth it to use them because it will elevate the taste and quality so much! I used this recipe from Taste of Home for inspiration on how to make the vanilla pudding used in the trifle. I really like this recipe because it uses orange zest, which adds a little something extra to the trifle and makes it taste fresher. My recommendation is to grate the orange zest very finely because while it adds a nice flavor, people do not necessarily want to discover large pieces of orange zest in their trifle. The assembly of the final product is open to interpretation because you are just making layers of cake, strawberries, and pudding, so there are essentially no rules to this part. From experience, I think it is best to arrange the strawberries and cake cubes in neat layers on the sides, that way it looks better when presenting it to guests. I would recommend making the cake cubes relatively small and bite-sized so they are easier to eat. Save the best-looking strawberries for the decorations on the top, and your trifle is ready to present to your guests!