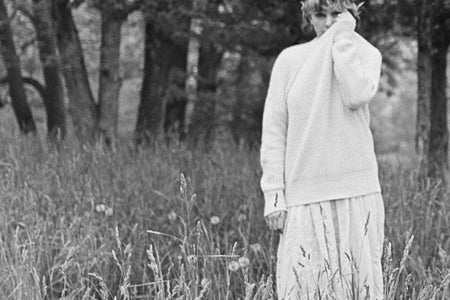 Ten Taylor Swift Songs That Just. Hit. Different.
When my mom was diagnosed with breast cancer my senior year of high school, I couldn't shake this worry that something awful might happen to her. The uncertainty was overwhelming, and I wanted more than anything for life to return to normal. Taylor Swift had put out Lover just a few months prior, and I became drawn to the song Soon You'll Get Better featuring The Chicks. It felt like Taylor was speaking to my mom and I. Eventually, my mom recovered and is as strong as ever.
Like most people, I've grown up with Taylor Swift. I remember sitting in a car seat singing Love Story, not quite singing the right words, but the emotion and intention were there. I was drawn to her shiny tour outfits and her confidence. I wanted to be just like her. 
Navigating my life now, I understand there is a Taylor song for every situation, every feeling and emotion. From that love-at-first-sight enchantment, to asking the existential, late-night, "forever?" questions, to the breakup ballads that made more sense when I began collecting pieces of someone else's wardrobe or walking past our favorite coffee place. Her "Maple Lattes" are my "Iced caramel with oat milk."
Tay has held my hand for every moment -- picking up the pieces and giving me a hug through her bridges and choruses, mending a broken heart and wiping mascara-stained tears that I didn't think would stop. She brings clarity through every chord and a big-sister perspective to my situation as if she'd been by my side the entire time. So, if you need a Taylor song to get pumped up to, a song to cry to, or one to make you smile, here is my top ten list of Taylor Swift songs that just. Hit. Different.