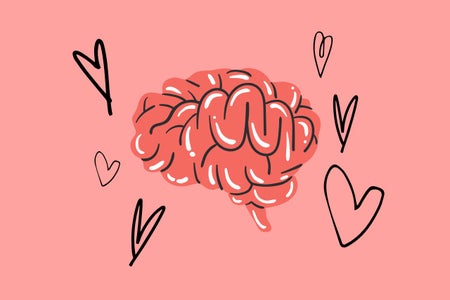 Original Illustration by Gina Escandon for Her Campus Media
Ten Affirmations for Personal Growth
Hey Gorgeous!
Whether you are in your element right now or you're battling some inner turmoil, remember this: your feelings are always valid. Whatever you're going through may feel like a setback, but I promise, you will get where you are supposed to be. Here are ten affirmations to help you on your journey towards personal growth.
Ten Affirmations for Personal Growth:
Breathe darling, practice being present. 

Focus on what you can control and create peace with things you know you can't. 

Manifest what you truly wish to accomplish.

Release worry & doubt… welcome positive energy (though you may be reluctant to).

Don't take the easy way out! Address the situation while staying classy.

Enjoy the happy moments.

Forgive the past and accept the present with open arms.

Praise your progress!..while allowing yourself time to heal.

Adopt new habits...push yourself to be stronger.

Give yourself time.
Keep This In Mind:
It's hard to accept a situation that didn't go according to plan. Clarity without closure can make it extremely difficult to move forward. Remember, pain always relieves itself in time. Don't forget to value yourself. Whether you may have fallen behind or gone against certain standards you've set up for yourself, forgive yourself & move on! So…you hit rock bottom… PICK YOURSELF UP, QUEEN! Embrace your strength and your ability to overcome. Be fearlessly authentic! Not everyone is going to show you positive energy. At the end of the day, you know what's best for you. Own your experiences even if they are negative. Trust your intuition and don't apologize for acting on what you think is right.
You may not understand why you have to experience these hardships right now, but don't get caught up in that mindset, realign your thoughts and have faith that the best is yet to come. Don't have the mindset that life is hard. Yes, it can be, but think of life as an ongoing adventure instead of a never-ending battle. New things are always coming. Be comfortable with yourself, try new things, and practice self-love by setting boundaries. Remove the things that go against your morals and best interests with class. Everything in life serves a purpose. Above all, love yourself first, so that you can love others as well.