A Shakeup In The Music Competition Show
Over the years there have been many variations on music competition shows. "Star Search" started it all in the 1980s, then "American Idol" ushered in our current era of this genre. Now, we have "American Idol", "The Voice", we had "The X Factor", and "America's Got Talent", which is such a hotbed for up and coming singers it might as well be counted in this genre, too. However, there's a new show on the scene called "Songland". Just like the rest, it searches for new talent, but it's also altering our view of the music industry. 
"Songland" brings on guest artists such as John Legend, Kelsea Ballerini, Charlie Puth, The Jonas Brothers, and more to come and find their new hit song. Four songwriters pitch a song they've written to these artists, and then the guest artist's top three picks get to work with three of the top producers in the music industry (Ryan Tedder, Ester Dean, and Shane McAnally) to polish up the song and tailor it more to the guest artist. Then they pitch the final version, and the guest artist chooses their favorite to record for themselves.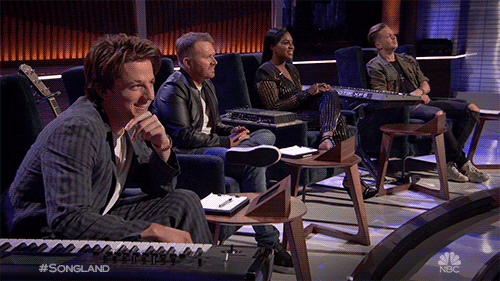 This concept is fantastic for a variety of reasons. One is that, just like all the shows that have come before it, it gives new artists a chance to break into the industry. The show provides them exposure by featuring their songs, and even if their song isn't the final one chosen it still gets released as a single under their own name. This helps artists to get their own record deals (see Sam DeRosa, who landed a record deal after appearing on the show and whose song "Pill For This" ended up on the iTunes Top 10). Even if they don't win, this show has gotten them one step closer to being in the room where it happens.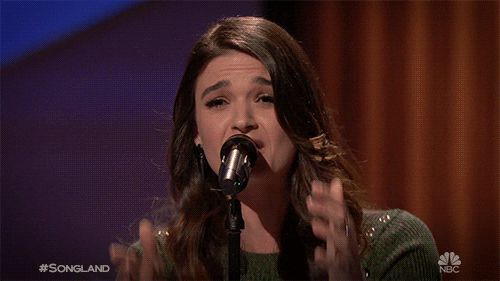 If the artist does have their song chosen, it opens a world of possibilities for them. For starters, they're getting their songs recorded by some of the most popular artists out there. Sure, sometimes the original version is better than the artist's version (like Tebby Burrow's "We Need Love" versus John Legend's version of it), but it still provides them a chance to make a hit and have that on their resume. And then there are times where the song is so good it can even overtake Lizzo on the iTunes charts (this past week's song "Somebody to Love" written by JT Roach for OneRepublic), or the artist loves it so much that they have the songwriter featured on the track ("Shadow" by Macklemore featuring IRO). The success of these songs obviously gives the writers credibility, and also makes others want to work with them.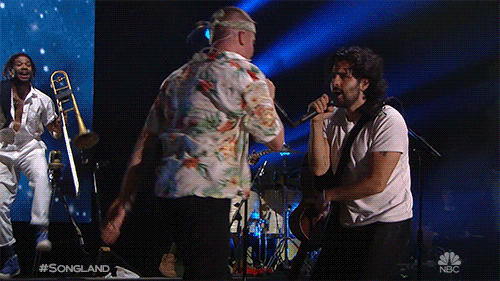 The beauty of Songland is that it not only provides a fantastic avenue into the music business, but also shows the public how their favorite songs are made. Most music competitions only focus on the artist's voice, but this one allows the contestant to show their multifaceted talents. Being able to see every side to an artist is refreshing, because lots of people have lovely voices, but it's what can they create for that voice that is compelling.
Here are all the winning songs and artists (give them a listen!):
John Legend - "We Need Love" by Tebby Burrows
The Black Eyed Peas - "Be Nice" by Adam Friedman
Kelsea Ballerini - "Better Luck Next Time" by Darius Coleman
Jonas Brothers - "Greenlight" by Able Heart
Meghan Trainor - "Hurt Me" by Kole
Aloe Blacc - "Getting Started" by Kyle Williams
Macklemore - "Shadow" by (and featuring) Iro
Old Dominion - "Young" by Katelyn Tarver
Leona Lewis - "Solo Quiero (Somebody to Love)" by Rozee
Charlie Puth - "Bad Habit" by Zach Sorgen (NOTE: Charlie ultimately decided to have Zach record the song instead, so there is no version from 
Charlie)
OneRepublic - "Somebody to Love" by JT Roach
All images from giphy.com