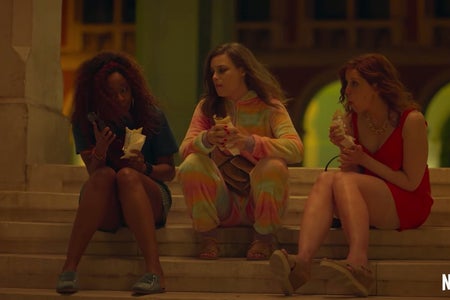 9 Ideas for Your Next Girls Night
If you're like me, sometimes you just desperately need a girl's night. We all need quality time with our best friends to decompress, have fun, and unwind a little bit. My girls' nights may include chilling out and watching a movie, going out for dinner, bowling, or having a dance party. Sometimes, it's hard to think of something to do that everyone can agree on, so I compiled a list of my favorites that are always a crowd-pleaser…
Find a fun recipe on Pinterest, run to the Harris Teeter, and make a super fun, yummy meal together! Feed your sweet tooth by making some dessert, too.

Grab some face masks and nail polish from Walgreens or CVS and enjoy a night of pampering.

Once again, Pinterest can really deliver on the snack recipes (homemade caramel corn is a must)! Get to snacking and sit down for a movie marathon of all of your favorites. Netflix has really stepped up its game lately -- Dear John, The Notebook, and Valentine's Day have all been added to their lineup!

Hit your favorite restaurant that you've all been craving and grab ice cream down at the Market or on King. Off Track Ice Cream, which opened up last June on Beaufain Street, has vegan and regular options that are all equally delicious!

As simple and silly as this sounds, sometimes my friends and I have the most fun when we just goof around at Target or Wal-Mart. It costs next to nothing, and you're guaranteed a good time.

The Alley is one of our favorite spots downtown. Bowling, skee ball, and great food -- you can't get better than that!

If you're down for a drive, Frankie's Fun Park in North Charleston has mini-golf, go-karts, and an arcade, all of which are a blast.

Honestly, there's nothing more therapeutic than just going for a drive with your friends, blasting Lizzo, and living it up. Talking and venting about life is so helpful sometimes, and it makes you really recognize your support system.

We haven't done this in months, just because of schedules and boyfriends and family visiting, but everyone knows that a sleepover with your girls is the best. No one really goes to sleep because you're all always up goofing around all night, watching movies, digging into the tub of Tollhouse cookie dough, and once again...jamming out to Lizzo.
Never underestimate the magic of a girls' night. Saturday may be for the boys, but any and every night is for the girls.