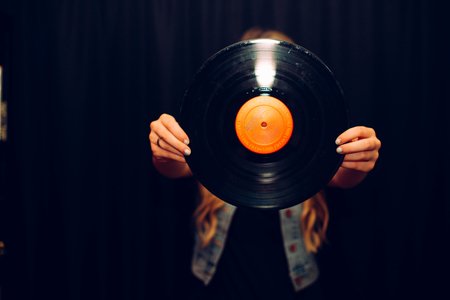 Breanna Coon / Her Campus
24 Songs That Are Getting Me Through Quarantine
Since we've been in quarantine, many people, including myself, have stumbled back into their old music phases to a certain extent. With that in mind, I was digging through some of my old playlists and found some bangers from my early teenage years that are helping me to get sh*t done, as well as some newer stuff that has the same energy. So here is my collection of bangers that I have had on loop for the past two weeks in quarantine :)
2014 Indie Rock
"Jesus Christ 2005 God Bless America" - The 1975
"Daphne Blue" - The Band CAMINO
"Breezeblocks" - alt-J
"Medusa in Chains" - The Fratellis
"Greetings from Califournia" - The Neighbourhood
"Ocean Breathes Salty" - Modest Mouse
This category is strictly music that captures the era that I went through the summer after freshman year--full of monochrome photos and cryptic captions--thinking I was cooler than everyone else by listening to The 1975, Arctic Monkeys, and The Neighbourhood. Bands that I thought were "so underground" at the time when in reality, they were pretty popular. This era was simply an extension of the "emo" phase that I went through in 2013, as I began to drift away from the music's heaviness. 
Classic Rock Tunes
"The Night" - Frankie Valli & The Four Seasons
"Merry-Go-Round" - Mötley Crüe
"Honky Cat" - Elton John
"Bigmouth Strikes Again" - The Smiths
"Don't Stop Me Now" - Queen
"Don't Bring Me Down" - Electric Light Orchestra
This era is inspired by some of the music my parents grew up on, as well as some more classic artists I've gotten into over the years. Some classics by iconic artists are from before I was even born, but I go HARD when listening to them. It is truly a superior listening experience for when you wanna feel like you're in an 80s movie. These are some artists that I think are ESSENTIAL for everyone to listen to at least once sometime in their life because (from personal experience) I don't know where I would be if I had not been introduced to some of these artists by my parents growing up. 
Teenage Melodrama
"By Now" - Marianas Trench
"Parents" - YUNGBLUD
"Bubblegum Bitch" - MARINA 
"why are you here" - Machine Gun Kelly
"The First Punch" - Pierce the Veil
"Popular Monster" - Falling in Reverse
A category that I think is the most scattered because it features new age alternative music that captures the angst of early "emo" classics, a new wave of alternative tunes by some artists I loved back in the day, as well as newer artists. This truly captures the angsty energy I thought I had when I really just wanted to be liked, but all it did was make me angry at myself for trying so hard. My friends influenced me at this time, and they were listening to heavy metal and screamo, therefore I gradually did. I jumped into this phase of music and had to manually drag myself out of it, but I still appreciate this music today as I did then for nostalgic purposes.
Feel Good Songs
"Blinding Lights" - The Weeknd
"Golden" - Harry Styles
"Somebody to You" - The Vamps
"Learning How to Love" - Colony House
"Waiting for You" - Grizfolk
"715 - CRΣΣKS" - Bon Iver
This collection really stemmed from what I typically identify with listening to in combination with some songs that helped bring me out of a dark place a few years back. These are some songs that I truly think would make a killer coming-of-age movie soundtrack because they just capture high points of life so well. They are always good for an easy listening experience while sitting on your front porch in the summertime as the sun sets. At this time, I was trying to find music I loved and figure out who I was beyond my friends who had influenced me so much, by expanding the artists and genres I enjoyed.