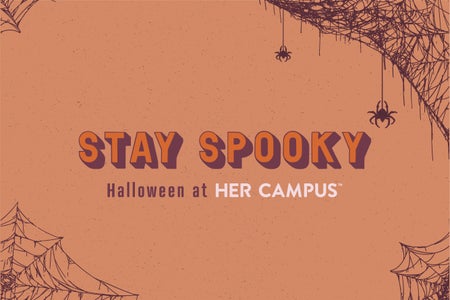 Socially-Distanced Spooktivities
This is the Halloween we've been dreaming of, it is said that Halloween will have a full moon for the first time in two decades, and when it strikes 2 AM on November 1st we turn our clocks back one hour. Despite this, it is important to keep yourself and others safe during this pandemic. Rather than wasting this frightening-fun day, try some of these socially-distanced activities listed below.
1.

Host a virtual Halloween movie marathon watch party

There are countless Halloween movies from Halloween romantic comedies to scary ones that are guaranteed to keep you up at night. What better way to spend a socially distanced Halloween than to watch some with family, or friends? If you want to shake things up you can make personalized spooky baskets for everyone by filling it with their favorite snacks that they can munch on during the movie. Don't forget your costumes and get ready for a scary night in. BOO!

2.

Virtual costume contest

Host a virtual Halloween costume contest amongst peers. What better way to spend Halloween by DIYing your own costume and exploring your creativity? You can even create a theme that everyone has to follow or make it free ranged! Include prizes such as digital gift cards, gift boxes, or even a spooky basket that I mentioned above. All that's left is to dress up and show up!

Make some of your favorite foods by putting a scary twist on it! Decorate some frightening sweets such as cookies, chocolate-covered strawberries, cupcakes, etc. Take finger sandwiches to a new meaning by making them look like actual fingers. What about jack-o-lantern pizza pockets? You can use pie crust and cut out two pumpkin shapes, on your second layer cut out a jack-o-lantern face. On top of the first layer, layer pepperoni, cheese, marinara sauce, and then the second layer of pie crust goes on top using a fork to close the edges shut. Brush the top with an egg wash and bake at 350 degrees for 15-20 minutes creating a cute twist on pizza pockets.
Have a hauntingly COVID-free Halloween!