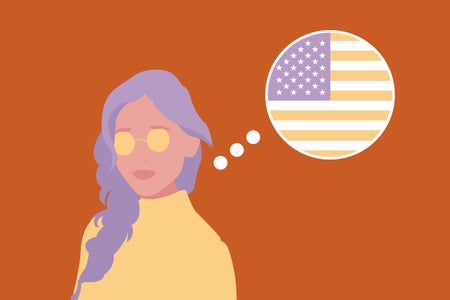 A New America and Moving On
     This past week has changed the course of America's history.  Joe Biden and Kamala Harris have become the new President-elect and Vice President-elect!  Current President Donald Trump lost in both the popular vote and is projected to lose the electoral college.  America has a lot of rebuilding and healing to do, and we can only achieve this through conversation.  These past four years have been extremely polarizing in terms of politics, and it is Joe Biden's and Kamala Harris's mission to unite us as one once again.  Don't get me wrong, we will never agree on everything, but we can work together by educating and having conversations in order to be able to coexist peacefully.
     Our society has become so divisive, that most of us refuse to even have conversations with one another due to political differences.  Although it is understandable, it is not productive.  This refusal divides us even further.  I encourage you all to not simply cut someone off when it gets hard, take the time to explain facts, and fight for what you believe in.  If making the world and America a better place is something you dream of, then start now!  Start by persuading others, by fighting for your rights, by being willing to sit down with someone and tell them the facts and why you believe what you believe.  Even if you cannot seem to make them budge, at least try to find common ground.  That way from this common ground, you can both at least agree on one thing.  Maybe that one thing can lead to more conversation and more understanding.
     One of the most exciting aspects of this election (in my opinion) is that Kamala Harris is the first woman, first African American, and first Asian American person to be Vice President of the United States!  I am so grateful and ecstatic that young women and people of color can now look up to Harris and see her as a role model.  She represents a lot of groups of people, which means the most to America.  This has been long overdue, and I am so grateful and delighted that the day has finally come.  From here on out, there will be more representation in positions of power, providing more opportunities for people from all walks of life.
     2020 has been a devastating, tumultuous year.  Although the new administration coming in has given Americans across the country a lot of hope.  Let us view this as a new beginning, as a means of moving on from these past four years.  Let's make a good example out of America and prove to the world that we can come back strong.  I know this sounds cheesy, but it is what we need right now during this pandemic and the economic downfall that came with it.  Conversation is what American needs right now, whether you can see that or not, it all starts with you.