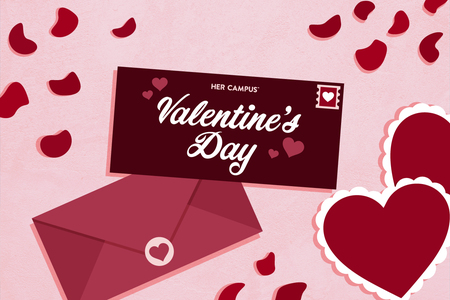 How to Practice Self-Love this Valentine's Day
     Valentine's Day can be tough for those without significant others.  Don't fret!  I have just the solution.  Using this holiday to practice and focus on self-love can make it more bearable, and you may find that you can actually get something out of it!  To me, self-love is about loving yourself (obviously) and truly accepting and appreciating who you are as an individual.  Self-love is not a linear journey, it takes practice and patience, and there will be days where you struggle to look for the good within yourself.  Below I will share with you all my tips and tricks for practicing self-love and getting through Valentine's Day.
    I find that taking the time to do things that I actually enjoy and care about helps me stay more in touch with myself and who I am as a person.  Focus on you and your loved ones this holiday, whether that be your family or friends!  Surrounding yourself with people you genuinely care about and knowing they truly appreciate your presence can make all the difference.  If you feel like kicking it alone, totally understandable!  Whenever I'm feeling down or stressed out, doing things I love helps me take my mind off of everything.  I recommend watching your favorite television show or movie, and either making or buying your favorite thing to eat!  We all deserve a little treat every once in a while, especially on a holiday filled with chocolate and desserts.
    Another pro-tip in regards to self-love, this might sound cheesy but it really does help!  Get a piece of paper or open up the notes app in your phone and write down every single thing you love about yourself.  It doesn't even have to be physical, it can be certain attributes you have or about certain things you like to do.  Then whenever you're feeling down, you can go back and look at that list, and hopefully it will remind you of how wonderful you are!  Sometimes we get so caught up in comparing ourselves to other people, whether that be in real life or on social media, and we forget that our unique quirks make us who we are and separate us from the rest.  The people you have in your life right now love you for those quirks and your individuality!
    Lastly, take a social media break for the day!  I know it's tempting to go on TikTok and mindlessly scroll while your life may seem to be falling apart around you, but I find myself getting too into my head when I scroll for too long.  Our generation is constantly comparing ourselves to people on social media, which in turn makes us more depressed and stressed.  Staying offline for a day may help you recalibrate and focus on yourself more, which is something we all need during these hectic times.
    I hope these ideas can help you in practicing self-love this holiday!  Or at least help you generate some of your own ideas on how to get through V-Day.  Treat yourself, surround yourself with loved ones, and enjoy!