7 Activities to Check off your Fall Bucket List
1. Visit the Great Pumpkin Farm
If you've lived in Buffalo for at least one year during the fall, you know how much of a staple the Great Pumpkin Farm is to everyone's fall routine. The Pumpkin Farm is home to hundreds of different activities and events every fall! They have everything you could imagine; whether it be pumpkin picking, finding your way through a corn maze, stopping at the petting zoo, or even enjoying a Halloween themed drink at the Witches Brew Bar and Café, they have fall themed activities for everyone to enjoy!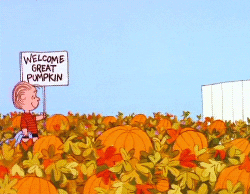 2. Visit Becker Farms
Like the Great Pumpkin Farm, Becker Farms is another Buffalo staple! With acres of land, Becker Farms is one of, if not the best place to go apple picking in Buffalo! The farm hosts tons of different fall festivals, parties and hay-rides throughout the season! Within the acres of land that is home to Becker Farms, is also the Vizcarra Vineyards, where wine tours take place every week! Becker Farms is the perfect scenic place to take your first fall Instagram photo!
3. Scary Movies
Thee best part of fall is the launch of tons of new scary movies! One of my favorite things to do, especially during the fall, is to go to the theater to see new scary movies! This fall has a handful of new scary movies releasing within the next couple months!
- IT released on 9/8
- Friend Request releasing on 9/22
- Flatliners releasing on 9/29
- Chucky 7 releasing on 10/20
- Insidious 4: The Last Key releasing on 10/20
4. Mayer Brothers Cider Mill
Located in Depew is the Mayer Brothers Cider Mill, known for their apple cider slushies! The Mill makes their own apple cider and baked goods, and let me tell you, the apple cider is some of the absolute best cider I have ever had! While you're there you can tour through the mill and stop into their shop and pick up some baked goods, a cider slushie and some fall treats to bring home and bake through the season!
 5. Visit Niagara on the Lake
If you're looking for a cute day date idea or a fun day out with the girls, Niagara on the Lake in Ontario, Canada is the perfect place! With tons of different vineyards, restaurants, and hotels, you can find the cutest places to take some artsy Instagram photos! While you're visiting, make sure to hop on a wine tour and enjoy a delicious meal on the water to make the most of your get-away!
6. Take a Ghost Tour
Taking a ghost tour is number 1 on my fall to do list! Buffalo has tons of different ghost tours in local historical buildings all around the area! The Statler Hotel, the Central Terminal, Rolling Hills Asylum and the Buffalo State Asylum are just a few of the places you can tour to prepare for Halloween! If you're feeling brave enough, you can even spend the night at the Buffalo State Asylum with a group of friends to see just how much spook you can handle!
7. Visit Ellicotville
And last but certainly not least is Ellicottville's Oktoberfest! This year the fall festival will take place on October 7th  and 8th! Every year tons of Buffalonians take a weekend off and head up to Ellicottville to celebrate fall! The whole weekend is a big party like atmosphere with hundreds of your closest friends!