What It's Like to Get a Surprise Visitor from Home
It took me a few minutes to comprehend what was going on when my best friend visited from home. I leapt out of my lofted bed, scurried down the ladder, and embraced my friend with pure, unadulterated delight. You may be wondering, why was I so shocked to have my friend over in my college dorm? Well, she is one of my best friends from back home who I did not expect to see until winter break. 
I never imagined that she or my roommate would plan for months to surprise me over the long weekend, but they did! I am so grateful for two of my favorite people coming together to create one of the most exciting and magical weekends of my college experience––my home and school worlds collided in the best way possible. Here is how it all went down!
On that Friday evening, my roommate and I planned a movie night to watch Hocus Pocus and simply decompress after a busy week. The original plan was for my friend to arrive while we were doing that, but due to four hours of flight delays, she did not get into Boston until around 2:30 in the morning. Fortunately, my amazing friends do not give up that easily.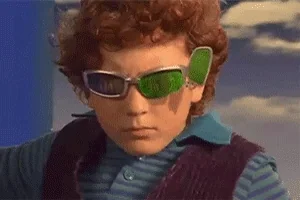 They were determined to make this surprise happen, and they were going to do whatever it took. That is why when I told my roommate I was going to bed around 1:00 in the morning, she thought of little ways to keep me somewhat awake until my friend arrived. She kept the lights on while I started to go to sleep, moved around the room in an exaggerated way, and found excuses to keep talking to me. All the while, she was corresponding with my friend to work out flight details and determine how long I would need to be stalled. 
I was in and out of sleep for about an hour when my roommate told me, as a cover-up, that our mutual friends who also go to BU were downstairs waiting to give us a surprise. To her dismay, I told her that I was too tired and would see them the next day at some point. Clearly, I was not picking up on any hints.
Again, having to think on her feet while I went back to sleep completely unbothered, my roommate took my BU ID to give to my friend to swipe in since guests are not allowed in the dorms after 2:00 in the morning. I had just drifted off again when she opened the door to our room, and said, "We decided to bring the surprise to you."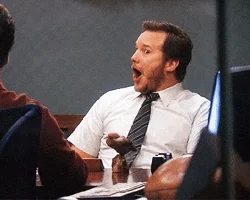 I looked at her with this ridiculous groggy and confused facial expression. It took about five full seconds for me to even turn my head to the doorway. There, my friend from home stood beaming and jumping up and down. They were both incredibly pleased to see how truly surprised I was. Confusion quickly turned to joy, and we were reunited.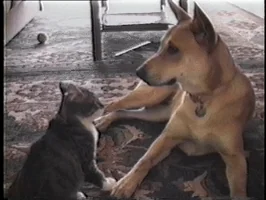 The weekend was more incredible than I could have imagined. I got the opportunity to show her around my favorite campus in my favorite city of Boston. She sat in the Boston Commons, ate cannolis in the North End, and more. Introducing her to my friends at BU was so surreal, and it is something I never thought I would be able to do. I feel so lucky to have friends both at home and at school who care enough about me and my happiness to put so much time and effort into something like this.
Want to keep up with HCBU? Make sure to like us on Facebook, follow us on Instagram, check out our Pinterest board, and read our latest Tweets!