If you're ever looking for me on a Friday night, any week from October to March, there's one place you can most likely find me—Agganis Arena. Or more specifically, I'll be in Section 118, Dog Pound territory, cheering on the BU men's ice hockey team. In this setting, located in a sea of scarlet jerseys and terrier t-shirts, chanting with the crowd until my voice dies out, I feel most like myself.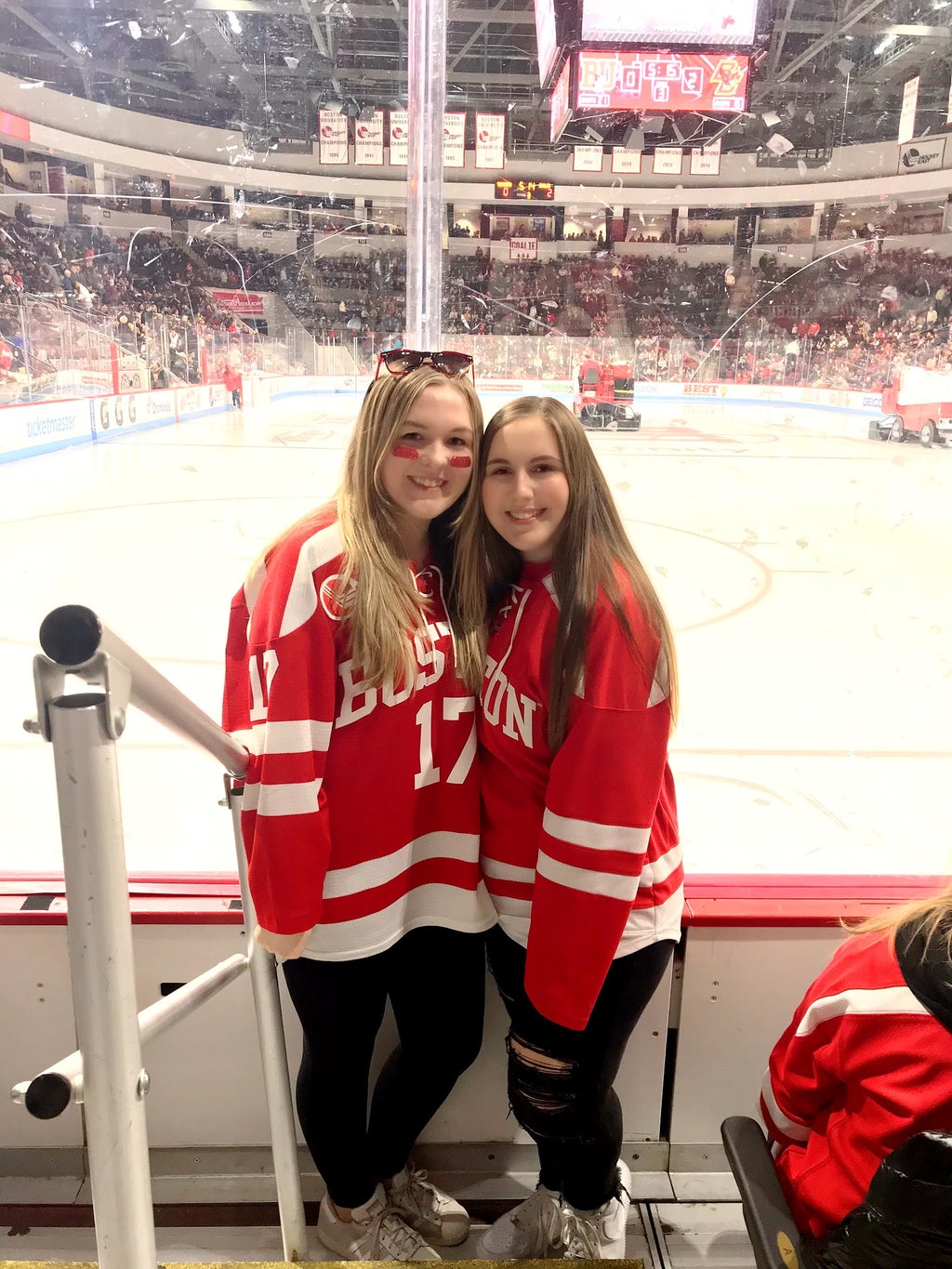 My friends know that I have the BU student sports pass link bookmarked on my laptop and that I always have the team roster pulled up on my phone, ready to supply any facts about any player at any time. When the team scores a goal, I sing along to the fight song (yes, I actually know the words thanks to being in the marching band). Also, I may have possibly made a couple of Tik Toks maybe about BU hockey (maybe). Now, my heart breaks for the team as they are unable to finish their 2019-2020 games and show their talents in the Hockey East Tournament.
While other student fans may share this degree of appreciation for the team, my passion runs deeper. It has a history. But it may come as a surprise to some that, until my sophomore year of college, I was not a major fan of hockey as a sport, let alone a follower of BU hockey.
That being said, I've always been a BU fan. It's in my blood—​I come from a long line of terriers. I joke that "BC sucks!" were my first words. I just didn't start truly paying attention to the team until I became a BU student.
My family is actually one of the main reasons why I am so passionate about BU hockey. Both of my parents went to BU, along with my maternal grandparents, cousins, aunts, uncles (you get the idea). So, when I go to a game with my family or catch up with my dad about what's going on with the players, it feels special and somewhat nostalgic.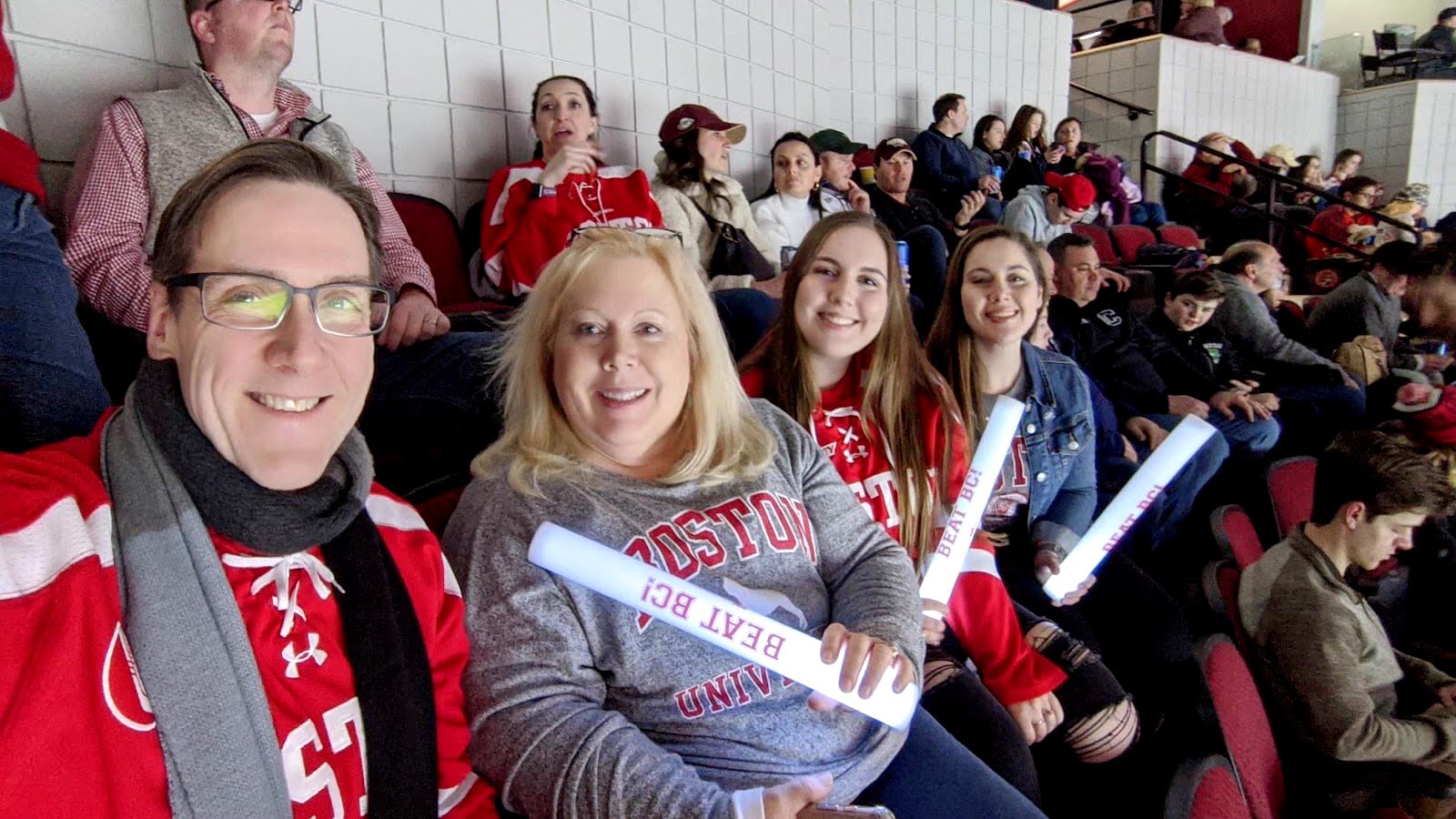 I think I inherited my love for BU hockey from my great uncle, "Uncle Bob." He, too, studied at BU and was a diehard fan of Boston hockey (the Boston Bruins were his favorite). My parents and I accompanied him to a BU away game at Providence College last season. My dad had always taken him to Providence Bruins games and such (he lived in Rhode Island), so I was thrilled to join in on the fun last year as a new hockey fan.
My family lost Uncle Bob a little over a month ago. Now, hockey games are even more meaningful to me. During the Beanpot Final, all I could think about was how much he would've loved the game—it really would've entertained (and frustrated) him—and that made the ultimate loss so much harder for me. The tears in my eyes weren't just because my team lost, but because our team lost.
Nowadays, I can't watch a game without thinking of him, even if just for a moment. I feel like he's beside me, cheering on the team in spirit.
My appreciation for BU hockey also developed alongside making friends. I went to only the BU vs. BC game during my freshman year before I found my hockey-loving crowd (literally). The growth of my passion for BU hockey reflects the growth of my college friendships. Now, as a junior, I always know what our weekend plans are—you can usually find us in a pack in the third row.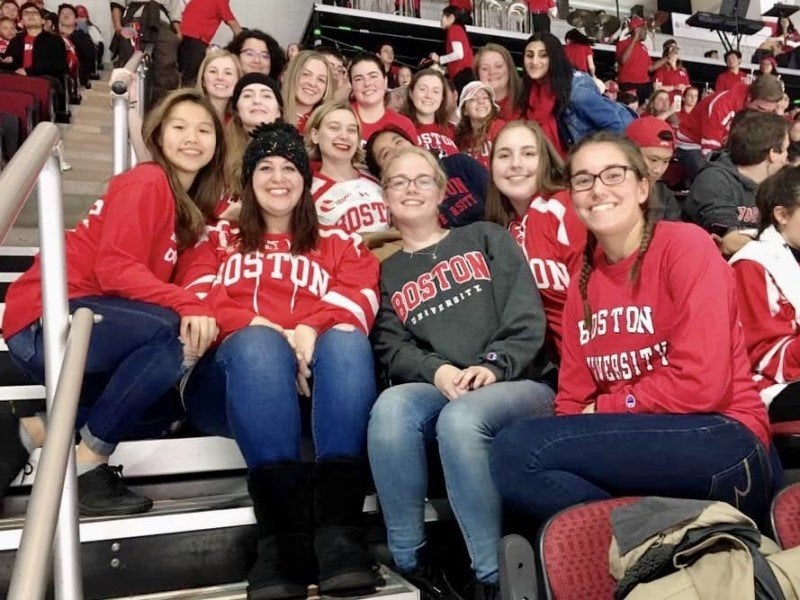 Going to the hockey games has made me feel like I've truly found a home at BU. Ever since I toured colleges way back in high school, I knew that I wanted a school with lots of spirit. There's no better way to feel the BU spirit than sitting (or rather, standing) in the student section at a hockey game at Agganis.
And that is why BU hockey games make me feel like the truest form of myself. I tend to be soft-spoken, especially in the classroom, but in the arena, I let out my loudest voice. That's my true voice, laced with an outgoing laugh and a happy attitude, cheering on my team.
So, I don't just really like going to the BU men's hockey games—it all means so much more to me. My passion for BU hockey means family, friendship, school spirit, and being myself. Go Terriers!
Want to keep up with HCBU? Make sure to like us on Facebook, follow us on Instagram, check out our Pinterest board, and read our latest Tweets!