An Unconventional Tribute to Ruth Bader Ginsburg
We all have those moments when we decide our efforts are headed nowhere, our energy would be better spent on something without so much risk, and it would be better to silence that Disney movie ending replaying in our mind. 
The people that inspire us to push through these low moments are ones that make a lasting impact on our characters and lives. This made the news that Justice Ruth Bader Ginsburg passed hard to hear. And while most people around me thought I was upset because now we would have to deal with the terrifying reality that President Trump would spare no time in replacing her with an anti-feminist conservative, I was facing the fact I had lost my hero.
Throughout high school, I had never missed the opportunity to see her latest movies, read her books, or catch up on her latest interviews. I was the one with all the RBG gear, and I am also the current owner of an RBG mask. If I was ever struggling with a male-dominated class, criticism of my women's rights activism, a clearly sexist social media post that I was supposed to laugh at, or your usual catcalling incidents girls are supposed to let go of, she's the person I turned to for hope. I had never been so inspired by a public figure who seemed to be so legitimate, charismatic, and well... badass. 
Photo by Supreme Court of the United States distributed under a public domain license
In high school, I was so encouraged by her that I became co-president of a National Organization for Women chapter. We even started our school's first conference centered on intersectional feminism. I wore the feminist label proudly and was ready to follow in her footsteps. I came to learn how she was responsible for so many of my personal liberties and told myself that one day I would help as many people as I could in the same way. 
In case you didn't know, Ginsburg attended Harvard Law School with only eight other women in her class. This didn't end up being the most welcoming environment for her as she stated that her dean asked each of her fellow female classmates to, "tell him what [they] were doing taking a seat that could be occupied by a man" at an event. After transferring to Columbia and graduating first in her class, Ginsburg had difficulty with her job search as no firm would hire a woman, especially not a woman with a child, as a lawyer. She accepted a position as a professor at Rutgers Law School where she was well aware she was getting paid much less than her male counterparts.
In 1972, Ginsburg officially joined the American Civil Liberties Union as a founding director of the Women's Rights Project. This project was famous for uncovering hundreds of federal laws that discriminated "on the basis of sex." These laws intertwined with every aspect of life. From education, to employment, to reproductive rights, to mortgages, to credit cards, to loans, to house rentals, to prison, and the military, sex was an imperative factor in law-making, and Ginsburg was looking to change just that. 
A strategic lawyer, Ginsburg won five out of the six supreme court cases she fought in, defending, most of the time, a man involved in sex discrimination to demonstrate that discrimination can affect anyone and to better appeal to male judges. 
In 1993, President Clinton nominated her to the Supreme Court where she was appointed in a landslide 96 to 3 vote. There she was able to take her goals further in many landmark cases. 
In 1996, Ginsburg struck down the male-only admissions policy at Virginia Military Institute in United States vs. Virginia. In 2006, Ginsburg grew angry when the court ruled against Lilly Ledbetter who was demanding equal pay from Goodyear Tire & Rubber Company. According to the ACLU, "In a rare move, Ginsburg, then the sole woman justice on the court, read her blistering dissent aloud from the bench. 'The court does not comprehend…the insidious way that women can be victims to discrimination,' she accused." Luckily, the Lilly Ledbetter Fair Pay Act was later signed into action by President Obama. In 2013, Ginsburg fought for the Voting Rights Act of 1965 which was annihilated by the Supreme Court. In utter disagreement with her colleagues, she argued race-based voting discrimination was still an issue and that it was, "Like throwing away your umbrella in a rainstorm because you are not getting wet." These are just a few of her key moments in court, as she also participated in fighting for the rights of the LGBTQ+ community, immigrants, people with disabilities, the environment, and religious freedom.
However, even with her many efforts in fighting for a less discriminatory America, there are arguments to be heard on how she didn't fight for those who needed it most.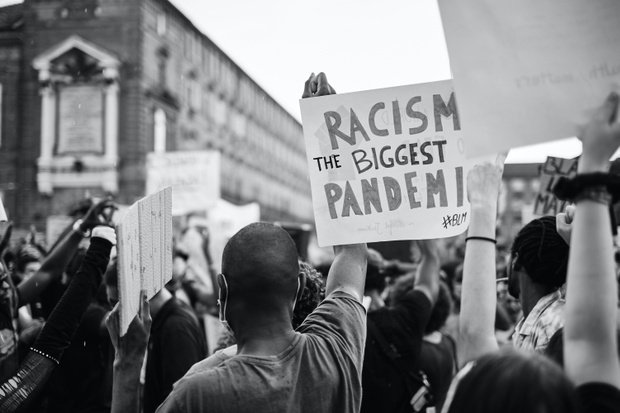 Photo by Marco Allasio from Pexels
In 2016, Colin Kapernick, a football player for the San Francisco 49ers, kneeled during the national anthem to show his solidarity with the Black Lives Matter movement. Ginsburg in an interview with Katy Couric, called the demonstration "dumb," proceeding by calling the move, "disrespectful" and "offensive." For many liberal supporters of Ginsburg, like myself, this was extremely disappointing and not in alignment with our views. While she apologized and regretted her comments, some argue that signs were there that Ginsburg would not be in favor of such "modern" forms of protest.
For example, when it came to important Supreme Court cases regarding police brutality, unreasonable roadside stops by police, and unreliable eyewitness testimonies, all issues relating to the greater issue of systemic racism, Justice Sonia Sotomayor was said to have taken the sole lead while Ginsburg took the back seat and didn't fight as hard as she did in past cases. 
For many women, RBG was the first to teach them that you don't have to aim at being the "nice" one. That a woman should not have to sacrifice any part of her life just to make a man happy. That she should get paid the same amount as a man for the same job. And my personal favorite, that no matter how many people tell you "no," you continue to push until you get your yes. 
I will continue to be inspired by these aspects of RBG, as she has inspired me to fight for people feeling the harmful effects of America's systemic inequalities. However, I draw my line at her inability to fight hard enough for Black Americans. If anything, I learned you need to evolve from what your heroes were, to become your own.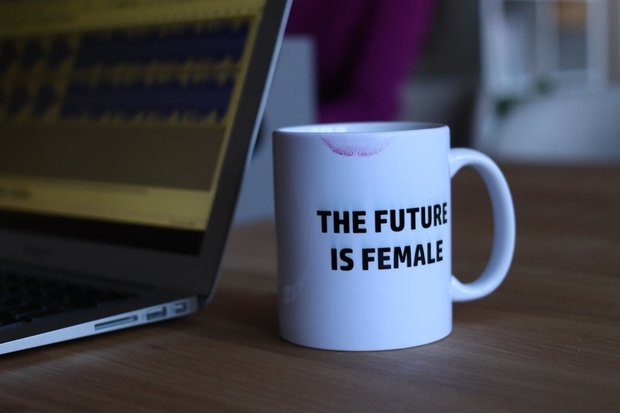 Pexels / CoWomen
RBG, thank you for fighting for me and inspiring my chosen career path. Thank you for fighting for women in general, and making my navigation in this country easier. Thank you for helping me find my voice and teaching me how to deal with a male-dominated world. 
Thank you for everything, but I'm going to take it from here, learn from you, and become the hero I envisioned you were supposed to be. Rest in Peace.
Want to keep up with HCBU? Make sure to like us on Facebook, follow us on Instagram, check out our Pinterest board, and read our latest Tweets!