Storytime: My Horrible Greyhound Bus Experience
On Sunday, November 26th, I made my way to Newark Penn Station. After a wonderful Thanksgiving break, it was time for me to go back to Boston. I was excited about going back, but not so much about traveling all the way back there. 
7:11 p.m: My bus from Newark to New York City Port Authority was supposed to start boarding and leave by 7:05 p.m. In New York, I'd have to catch my connecting bus to Boston. A few minutes after we were supposed to start boarding, there isn't a Greyhound bus to New York in sight. I start to get a little concerned, so I make my way inside to the Greyhound station to ask a worker.
7:22: It seems that a million other people are asking questions and I'm still at the back of the line. But I overheard someone on the other line asking about the NYC Greyhound bus and my ears perk up. The Greyhound worker tells the young man that there is a 2-hour delay for that bus. I start to panic and so does the girl behind him. She asks the Greyhound worker if there is another bus to NYC that we could take because she has a connecting bus to catch. He tells her that she has to find some way to get back to New York and that the bus won't be coming for a few more hours.
7:28: Luckily, I wasn't alone in my struggle. A fellow college student and I decided to take New Jersey Transit to New York Penn Station and then walk to Port Authority.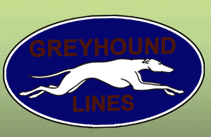 7:50: We finally make it to Port Authority after lugging around our luggage upstairs and around the dirty streets of Manhattan.
8:10: Our bus that was supposed to leave Port Authority at 9 pm is already boarding. We find this a little weird at first, but the driver took our tickets and assured us that this is the bus to Boston.
8:15 Almost every single seat is taken. I'm stuck in the aisle next to a woman who keeps itching her head. But at least I made it on the bus on time.
8:20: We exit Port Authority and we are on our way to Boston. I'm sweating, but I'm so happy I made it.
9:00: "Does anyone have a GPS?" I hear the bus driver ask from 6 seats away. He tells us that the directions Greyhound gave him are confusing and that they don't make any sense to him. He tells us that he's a little lost and needs help. A woman in the front of the bus starts to give him directions via her phone GPS.
9:18: The bus driver gets off the bus. He stops on the side of a random highway and gets off the bus without telling us what's wrong or why he got off. I still have no idea why he left the bus.
9:30: The tire pops. A large boom erupts from the outside. The bus driver stops the bus and gets out to check on it. And a few minutes later he tells us that the tire popped.
9:35: The bus driver is trying to get ahold of the dispatch so they can either send us on another bus or have someone come and fix the tire.
9:45: People are starting to get really angry at the bus driver. You hear people yelling and making very rude comments directed towards him. Some people even decide to get off the bus and leave.
10:14: We start moving up a hill with a flat tire. The vendor who was supposed to come and fix our tire can't find where we are. So we move to a more visible street corner so he can find us.
10:20: We realize we aren't that far from Port Authority. In fact, we are 8.2 miles away. Yet, we traveled for some time and now we are stuck waiting for someone to rescue us.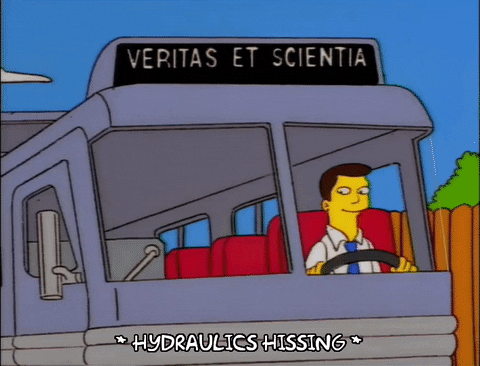 11:07: The outlets don't work. Despite being stuck in the middle of New York, we can't even charge our phones or computers.
12:00 AM: The vendor finally finds us and starts fixing the tire.
12:11: We leave our location and the tire is fixed. We were supposed to be in Boston by 12:05 am, so this kinda sucks, but at least we can move now.
12:20: Still in NYC. The bus driver seems to be moving 5 miles per hour. I don't know if it's because he's lost or if it's because he's scared to drive.
12:35: We are stuck. The bus driver somehow made a wrong turn and we get stuck on this narrow street and the bus driver has to make a U-turn.
12:43: Some crazy lady starts walking towards the bus. At first, we all thought she was trying to help the bus driver out, but when she started refusing to move we got concerned.
12:49: About six people go outside to try and direct the bus driver and convince the old lady to move away from the bus.
12:53: People on the bus are getting pissed. They are cursing, complaining, and questioning everything the bus driver does. A woman that went outside to help, comes back on the bus and asks everyone to keep their comments to themselves so the bus driver can calm down and so we don't scare the lady who might be schizophrenic because she is convinced that we are here to get her. She even takes out her camera to try and take pictures of the bus. And every time the bus moves she gets closer and closer to it, making it impossible for the bus driver to move without hitting her.
1:01: We finally make that U-turn and are on our way to Boston.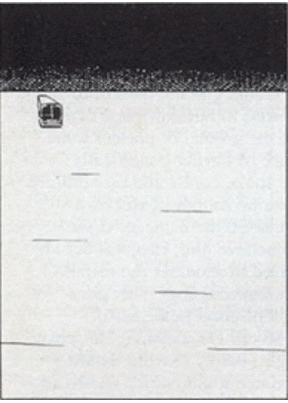 5:20: The bus driver misses the turn for the South Station Bus terminal, so a fellow passenger goes up to the front of the bus to help give him directions.
5:30: The bus driver drops us off about 5 minutes away from South Station because he's unsure of where the bus is supposed to enter from and we are all eager to get off.
5:33: I request an Uber to my dorm.
5:54: I finally make it to my dorm.
I booked my tickets about a month before I was leaving Boston, and they were pretty expensive, but the cheapest option to go back home to New Jersey. I haven't had the best experience riding with Greyhound, but it was pretty much my only option and the ride to Jersey was pretty smooth. But little would I know that this bus ride quickly became a bus ride from hell.
Cover Photo from Pop Sugar.
Want to keep up with HCBU? Make sure to like us on Facebook, follow us on Instagram, check out our Pinterest board, and read our latest Tweets!