Saving the Earth with Senior Julia Nassar (CAS '19)
Environmental issues have been at the forefront of public discourse for the past couple of years. There seem to be a lot of facts, figures, and opinions available on social media and in the news. This can be very confusing for people, especially those who do not study the environment. I talked to Julia Nassar about these issues, a senior in the Earth and Environment Department and president of the Environmental Student Organization, to get her thoughts and advice for people trying to find out more.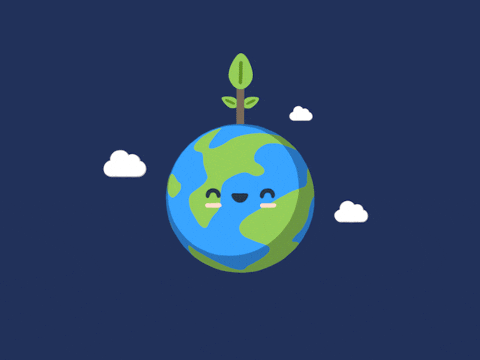 HC: What are you studying?
JN: I'm getting a Bachelor of Arts in Environmental Analysis & Policy with an MA in Energy & Environmental Analysis.
HC: Where are you from?
JN: I'm from Recife, Brazil and West Palm Beach, Florida.
HC: Did that have any effect on why you chose to go into the environmental field?
JN: My upbringing significantly influenced my decision to go into environmental analysis and policy. I saw a lot of poverty when I was growing up in Brazil and I witnessed the country's dependence on the land for basic sustenance. I understood how drastic changes in climate would affect this already vulnerable population and decided to dedicate myself to climate change mitigation and adaptation.
HC: What is the most pressing environmental issue in your opinion?
JN: Climate change is the most pressing environmental, social, and economic issue we face today. Climate change will affect every region on this planet—of course, hitting the less-economically developed countries the hardest.
HC: What do you think would be a potential solution to that problem?
JN: The reason we cannot "solve" climate change is because our global economic system was built and is dependent on fossil fuels. We cannot significantly reduce the effects of climate change until we meaningfully halt the discharge of anthropogenic greenhouse gases into our atmosphere. But every form of industry (manufacturing, agriculture, etc.) is dependent on fossil fuels. We have alternatives, but the question now is how we will dismantle ourselves from the quick, easy, and cheap option that is already in place—fossil fuels.
HC: What would you say to people who don't believe in climate change? Is it worth our time to try to convince people who are extremely set in their views against climate change?
JN: Thankfully, I have actually never encountered someone who actively denies the climate is changing, but I've considered many times how I would approach the discussion. First, you have to tailor your arguments to that individual. Environmental conservation is extremely important to me, but not everyone shares the same value. It's not worth the effort to hammer in facts and figures to someone who will consistently dispute facts. Instead, I'd discuss why I am concerned with climate change. For example, more frequent and intense storms will occur with the onset of climate change. Many people lost their lives and homes in Hurricane Maria, perhaps the person would know someone that was affected. I could also talk about the wildfires in California, or the extremely cold polar vortex in the midwest, or flooding in countless regions of the world; the list is endless.
HC: What are some easy ways for people to start being more environmentally conscious?
JN: There are a number of things people can do to reduce their ecological footprint: reducing water consumption (taking shorter showers, turning off the tap when brushing your teeth), reducing waste (primarily from single-use items, like plastic bags), taking public transportation as opposed to driving, eating lower on the food chain and from local sources when possible, etc. The most important thing to remember is that we vote with our dollar. Choosing which products to purchase influences supply and demand, so we should "vote" on the more sustainable option.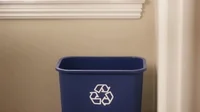 HC: What effect does the current political climate have on the success of environmental policies in the U.S.?
JN: Unsurprisingly, the political climate given the current administration does not favor meaningful environmental policies. For instance, Trump's commitment to "clean coal" or relaxing environmental regulations are steps in the opposite direction. The effects of these policies vary but are all dangerous to the natural environment and public health.
HC: What are you involved in on campus?
JN: I am the president of the Environmental Student Organization and a member of Epsilon Eta, the environmental fraternity at Boston University.
HC: Are there any events coming up that you want people to be aware of?
JN: On 4/16, there is a presentation called "Earth Day, Israel, Africa, and How to Win the Climate Battle." You can find the event on Facebook here. On 4/20, there is a hike with ESO at Middlesex Fells Reservation, and on 4/22, there is a workshop on sustainable fashion and upcycling clothes called Trader Clothes.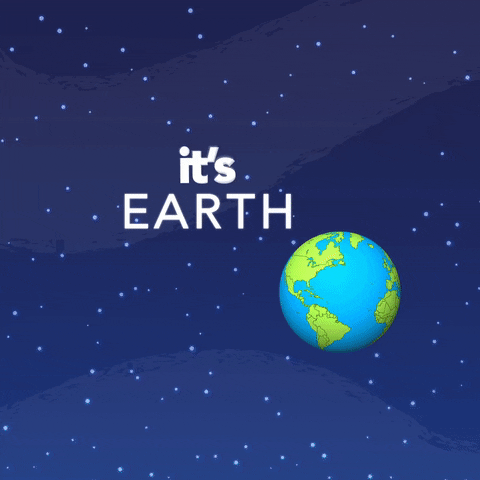 Becoming more aware or more educated about the environment can be daunting, but if we all make some effort to reduce our carbon footprints, then real change can begin. Thank you to Julia for explaining these issues, and for giving us all some ideas on how to be better citizens of the planet!
Want to keep up with HCBU? Make sure to like us on Facebook, follow us on Instagram, check out our Pinterest board, and read our latest Tweets!