As a kid, I made a wish every night that my hair would magically be curly. My pin-straight hair never seemed to hold a curl, despite all of my efforts. However, after finally starting to like my straight hair, my wishes came true, and slowly over time my hair has gotten curlier and curlier. My hair now is an amalgamation of many different textures that ultimately makes it look like a frizzy mess most of the time. 

Because of this, I have been struggling to find the perfect way to style my hair since middle school. I have fried my hair with so many different hot tools, experimented with a bunch of different products, and tried every no heat method to accentuate my natural waves. I've paid a lot of money to get my hair professionally blown out for special occasions because I've never been able to fully manage the frizz myself. However, I have finally found a product that might just work for me. Nothing has worked quite like the Revlon One-Step Hair Dryer and Volumizer Hot Air Brush. I've never been able to blow dry my own hair before this hot tool. Every time I tried I was left with a frizzy mess that I needed to straighten later, which felt completely counterproductive. Now I can blow-dry my hair within 20 minutes and have it be sleek and shiny. 
So, how do I get the no frizz look? Well, I always start with towel-dried hair. Your hair should not be sopping wet or completely dry, but rather it should be at the point where it is only slightly damp. You need to achieve a balance between the two by letting it dry for about 15 minutes before getting started.
The way I section my hair is crucial for creating this hairstyle. First, I section my hair with a halo around the side of my head leaving out some of the hair around my face. I find that the sections closest to my face are the ones that dry the quickest so they need to be dealt with first in order to avoid frizz. I wrap my hair around the brush once in order to create a lot of tension while I pull down the hair. In order to get that straight look, you need to go slowly with the most amount of tension that you can.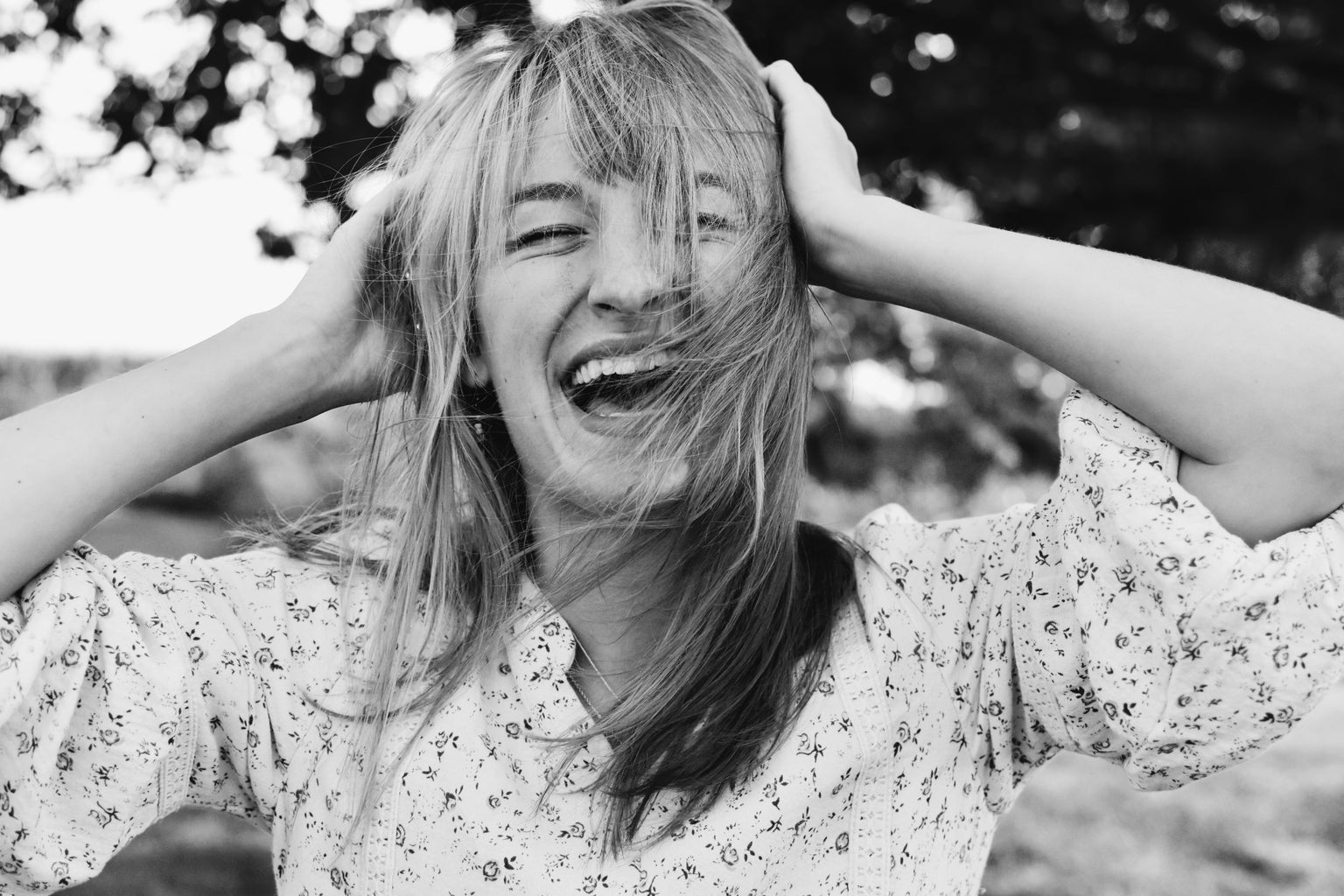 From there, I just work around my hair using the same technique. Once I've gotten to the back of the hair and it is time to take down the sectioned off pieces, I usually do two more sections before I'm done. I have long hair, so this part might not be necessary for everyone. However the more sections you work in, the more precise you can be. I finish off with some hairspray and then, voila, I'm done!
I never thought that I would be able to blow-dry my hair in such an efficient way to the point where I don't need to straighten it at all afterward, but this hot tool has changed the game for me. I'm no longer waiting for my hair to air-dry so then I can straighten it, which is tedious and time-consuming. I barely use my flat iron since getting this hot tool and I hope I won't be going back to it anytime soon.
If you're looking for an easy way to style your hair I cannot recommend this product enough! 
Want to keep up with HCBU? Make sure to like us on Facebook, follow us on Instagram, check out our Pinterest board, and read our latest Tweets!