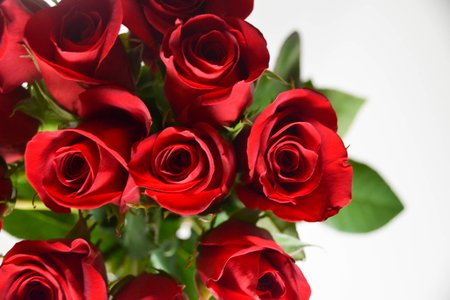 From Pilot Pete to Puppetmaster: Everything Wrong With This Season's Bachelor
h, February… the month of love, friendship, and all things romance. As the most lovey-dovey time of the year carries on, the world continues to envelope itself in the drama that emanates from our guiltiest pleasure: The Bachelor. This season follows the trials and tribulations of former fan-favorite Pilot Pete, a once lovable and kind guy that was heartbroken over the loss of Hannah Brown during her season of The Bachelorette. As the #BachelorNation rallied in support of his chance to find true love, we prepared ourselves to witness him treat women with the adorable sweetness we had come to expect… now, we (or at the very least, I) are beginning to understand why Hannah Brown declined him a rose. In the weeks that have followed his debut as "The Bachelor," Peter has manipulated, belittled, and toyed with the women that are competing for his heart. He continues to act like a spoiled little boy that gets bored of every shiny new toy his parents give him—and the show's viewers are beginning to notice.
#TheBachelor peter is genuinely the WORST bachelor i have ever seen pic.twitter.com/lGfMhbTPtg

— leila🧚🏻‍♀️ (@yonceshadid) February 11, 2020
The drama began in the very beginning of the season, when Peter and Hannah Brown reunited on one of the show's dates. Within days of meeting Peter, and after hearing him profess that he couldn't wait to marry one of them, the girls had to second-guess whether or not he was even ready for a new relationship. Peter instantly broke the limited trust that existed with the women by nearly allowing Hannah Brown to compete for his heart, failing to demonstrate to the girls that he was ready to move on in his search for "the one."
Unfortunately, this only laid the groundwork for his negative actions in the future. The event that sparked the initial outrage at Peter revolved around his double removal of Alayah from the show. For some reason, Peter thinks he's allowed to play with these girls' hearts, kicking them out and bringing them back on his own whims and fancies.
After Peter rejected Alayah over some rumors in the house, she came back to clear her name. Peter invited her to rejoin the show, instilling a false hope in her heart; only a few hours later, he sent her home again. Here begins his treatment of women as indispensable objects, but it will only continue in the coming weeks.
Peter continued with this streak by luring McKenna into a false sense of security during her two-on-one. After addressing the issues between her and Tammy, Peter told McKenna that he "trusts her," but doesn't give her a rose. McKenna is allowed to stay for the cocktail party and following rose ceremony… but is then promptly kicked off the show. It's almost like Peter was purposefully punishing McKenna by keeping her around long enough to embarrass her in front of the other girls — after all, don't we all love making people cry?
The manipulation continues as Peter forces contestants Victoria F. and Hannah Anne into crying on his dates. In a "desperate plea" for emotional vulnerability, Peter accuses both women of failing to show emotion, insisting that they don't feel love for him. He tricks them into thinking they are going to be kicked off of the show if they don't become vulnerable right that second, so both women fall into a state of tears.
How does Peter respond? Once Hannah Anne begins sobbing in front of him, he finally says "this is what I want." Ah, yes. I also want the "love of my life" to be hurt, crying, and scared. After all, isn't that what true love is? That's what Peter seems to think.
I can go on and on about how Peter is a twisted, manipulative, egotistical person. In fact, much of the internet has done just that. The worst part about this drama is that we all buy into it. Am I proud of myself for watching the show? No. Honestly, the whole thing is ridiculous. I'm convinced that every piece of drama is orchestrated by the producers, and that's the only reason I allow myself to watch it.
The issue here isn't whether or not the emotions these women are feeling are real. The problem is that, by glamorizing the relationships on this show, we are teaching young men and women everywhere that manipulating your "loved one" is okay. And it never is.
Here's my formal plea for the producers to orchestrate lovey-dovey scenes that actually make us feel warm and fuzzy… even if it's at the sacrifice of some drama.