An Ode to the Struggle of Trying on Jeans
Sisterhood of the Traveling Pants is the biggest lie we were told as children. Four friends stay in touch over the summer by all sharing the same pair of jeans? I know that's the point of the story and the jeans are supposed to be "magic," but realistically, they probably wouldn't be able to find a pair that fits even just one of them.
Every woman hates shopping for jeans. It's a basic wardrobe staple, but it's by far the most difficult piece of clothing to find. We've all carried 30 jeans into the dressing room and come out with zero. Maybe they're six inches too short or long. Maybe you can't get them past your thighs. Maybe the legs fit, but the waist is so big that you could fit a second person in there. It seems like there are no jeans in existence that actually fit anyone, and yet everyone owns jeans.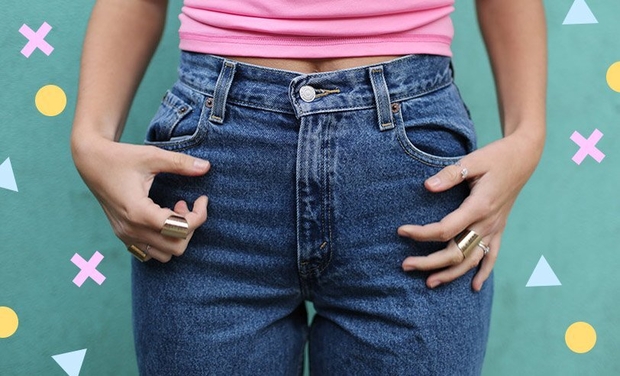 Jeans have to fit so many different parts of the body—the waist, hips, butt, thighs, and calves, and the length has to be right. There are many possible combinations of proportions, so there's a very slim chance that you find a pair that fits everything. Also, women's bodies are all very different sizes. Even though there are "body types," there is still so much variation within those categories.
We know it's frustrating to try on jeans. We know all women struggle with this. So why does our self esteem take such a hit when trying on jeans? Women face a lot of pressure, internally and externally, to have a "good" body. When we try on jeans that don't fit, it's like the physical evidence that we don't have the same body as others.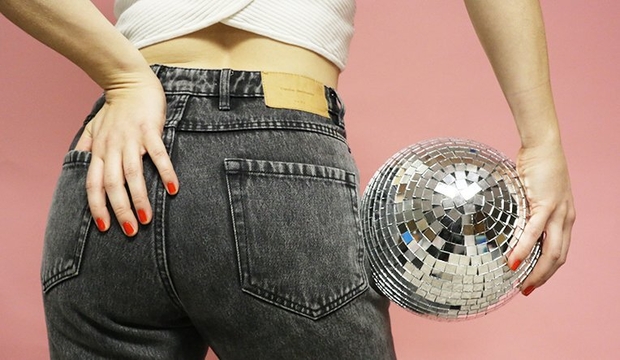 Although there has been a shift to show more body types in the media, there are still so many people who aren't represented. Personally, I'm not stick skinny, but I'm not curvy or plus sized either. Where is the middle? I'm also short, and models are usually 5'9" or taller, even though the average height for a woman in the US is 5'4". 
Shopping is exhausting as is, and when you go to multiple stores and try on a hundred pairs of jeans, just to go home with nothing, it's a super frustrating experience.
Good luck with this impossible task. Just know that everyone else experiences this, too, and you aren't alone in trying to find your fit!
Want to keep up with HCBU? Make sure to like us on Facebook, follow us on Instagram, check out our Pinterest board, and read our latest Tweets!