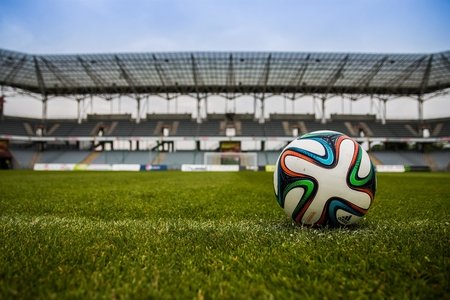 This is Not the End—The US Women's Soccer Team's Battle for Equal Rights
I ran around Boston Logan International Airport with my mom desperately searching for the nearest TV. I was determined to see the US women's soccer team go up against the French women's team in a game that had me on the edge of my seat. While I will always support France in anything soccer, the US Women's team has always been special to me for a much greater reason than the sport itself. 
By the end of the tournament, I watched 23 women hold up a silver and golden trophy, showing the world they had won their 4th FIFA World Cup. A moment defined by Meghan Rapinoe's confident stance, Alex Morgan's jumping on her back, and Carli Lloyd following them both. They were there to show the world they were officially the best. However, that trophy held a much greater message, especially in the United States. 
They were there to show the world they deserved equal rights as their country had failed them. 
For the past four years, these women have been leading an equal rights campaign, demonstrating the inequalities that lie in our current system. In their lawsuit, they showed the pure unfairness of paying the Men's US Soccer Team more money if they were clearly subpar compared to the Women's. The Men's team had failed to even qualify for a World Cup when the Women had won four titles. The lawsuit claimed "A comparison of the WNT and MNT pay shows that if each team played 20 friendlies in a year and each team won all 20 friendlies, female WNT players would earn a maximum of $99,000 or $4,950 per game, while similarly situated male MNT players would earn an average of $263,320 or $13,166 per game against the various levels of competition they would face.'' It also mentioned inequalities relating to travel, hotel accommodations, and team staffing. 
Additionally, in the grander world of Soccer, winning the Women's FIFA World Cup leads the team to take home a cash prize of 30 million dollars, meaning each player receives four million. Winning the Men's FIFA World Cup leads the team to take home 400 million dollars, meaning each champion receives 38 million dollars. This, of course, represents the lack of television sponsorships, brand deals, and overall revenue that each event makes. However, this is due to the different pools each team plays in and is not the most representative of this equal pay fight, but the general systemic disadvantage these women face. 
Moreover, on May 1, supporters of this historical movement were slapped in the face as Judge R. Gary Klausner of the United States District Court for the Central District of California, dismissed the USWNT's case.  He did so on the basis that he found the main claim to be incorrect. In fact, he found the USWNT's to have been paid more than the USMNT. The New York Times stated, "in his ruling, he dismissed the players' arguments that they were systematically underpaid by U.S. Soccer in comparison with the men's national team. In fact, Klausner wrote, U.S. Soccer had substantiated its argument that the women's team had actually earned more 'on both a cumulative and an average per-game basis' than the men's team during the years at issue in the lawsuit."
To @USWNT: don't give up this fight. This is not over yet.

To @USSoccer: equal pay, now. Or else when I'm president, you can go elsewhere for World Cup funding. https://t.co/XK6t9oM94k

— Joe Biden (@JoeBiden) May 2, 2020
Additionally, Judge Klausner did not dismiss the claims of inequities in travel, hotel accommodations, and staffing which still remain in this gender discrimination trial. This will be discussed further in trial on June 16 of this year. 
Most importantly, supporters were upset by US Soccer's legal strategy which was to provide fact sheets "proving" that the women's team was being paid more than the men's team.  However, this collected the figures made by the women's team after their international world cup victory and compared them to the men's figures who had failed to qualify for a world cup in the first place, what I'd call a cheap shot and unrepresentative of the larger issue at hand. This loss will most likely be represented in the set price that the women's team had put on this trial. When US Soccer offered them nine million dollars to compensate for their accusations, the women's team responded by saying they deserved 67 million for all the disadvantages they had faced. However, this dismissal will most likely lower this number. 
But there is hope. US Soccer has formed a change in leadership as its new president is now a former USWNT player, Cindy Cone. Additionally, this NYT article makes the important point that in these trying economic times, the women's team is the biggest source of revenue for US Soccer and should be protected. This helps me to believe that US Soccer may ease their attacks on the team. 
We will never stop fighting for EQUALITY.

— Megan Rapinoe (@mPinoe) May 2, 2020
Regardless of whether they do or not, the case's international attention gives me hope that even if they lose, the battle isn't over and the case will be moved to a higher court. The US's most influential movements have all faced bumps in the road. I'm determined that this slight deviation will not derail the legal victory this team deserves. 
This case is also rooted in the best sport in the world, one that unites nations, and pushes forward movements. I have no doubt that this is not the end for this team and that they will push forward this equal rights battle for every woman in the world who seeks to be paid fairly for what she does. 
Want to keep up with HCBU? Make sure to like us on Facebook, follow us on Instagram, check out our Pinterest board, and read our latest Tweets!