Netflix's Sex Education Show is Revolutionizing the Talk around Sexuality, Harassment, and Health—And We're Here For It
I sat down in the infamous health classroom next to my best friend, staring at the diagram of female genitalia on the screen, filling out the worksheet on my desk, waiting for the 50 minutes to pass by. Every state has different guidelines for how they teach sex-ed. It can go from preaching abstinence to making you identify every form of contraception. However, the dialogue around sex is changing and a prime example of this is the Netflix series Sex Education. 
When the series first came out, it felt shameful to click on a thumbnail with the words SEX EDUCATION in bursting capital letters. The first scene was, of course, a couple of teenagers having sex in a bedroom. This made me skeptical at first to what I was getting into, but the contrasting scene of the protagonist Otis and his repulsion towards sexual pleasure, made me see the duality the show was portraying. 
Overall, the first season was about sexual awakening and discovering comfort in one's sexuality. Otis begins a sex clinic for his classmates in which he helps students with their personal issues relating to relationships, masturbation, sexuality, anxiety, and more. Through this clinic, Otis realizes he has fears attached to his sexual identity and doesn't fully explore that side of himself till the end of season one.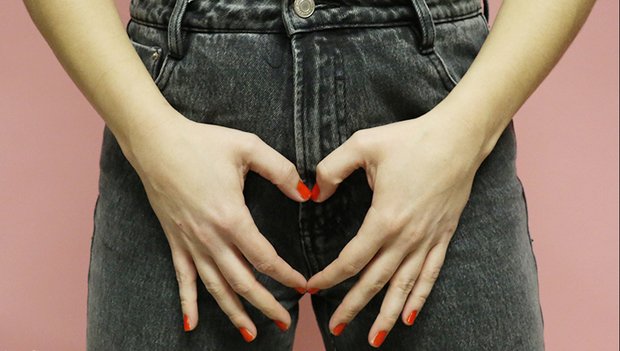 Molly Longest / Her Campus His best friend Eric, an openly gay student, goes through a journey of self expressionism and finding comfort in his own skin while battling a homophobic bully named Adam. He seeks to express himself through fashion and make-up yet is torn down through his family's disapproving tendencies. 
Amy, a classmate, struggles with finding pleasure out of sex and realizes, throughout the season, that she had only been trying to please her partners. She learns, through Otis's help, how to achieve pleasure for herself through masturbation and conversation with her partners. 
Lily, another classmate, struggles with anxiety and develops a condition called Vaginismus, a physical response rooted from anxiety making sex extremely painful. 
Lastly, Maeve, another protagonist, struggles with maintaining a relationship in the midst of a life ruined by her mother's drug addiction and abandonment. 
Through all these characters, we can see an introduction to real-life scenarios and situations the show is attempting to demonstrate pathways to resolving. 
However, even with season one's success in discussing controversy, season two tackled a larger set of issues. After a break out of Chlamydia and serious misconceptions about its spread,  the school board realizes there's a serious lack of proper sex education at this high school. Otis's mother Jean, a sex therapist, observes a sex-ed class and realizes students want to know more about LGBTQ+ sexual health, what kind of lube to use, how to avoid pregnancy, etc. This leads to an introduction to the many themes the show will continue to cover. 
Following his sexual awakening, this season, Otis is dating Ola, a new student we met last season, and is figuring out how to please her. He learns online resources are of no use and that experience and listening to one's partner is the only way to go. Ola herself discovers her pansexuality as the show progresses and begins to date Lily from the previous season following a painful breakup with Otis.
An interesting character this season is Adam. Last season, Adam was the perplexed school bully with an overly strict father. In the end, we learn Adam is most likely bisexual yet has not come out to anyone except Eric. We learn about his struggle with being closeted and also the difficulty of two peers he meets at his military school who are with each other yet haven't come out. The perspectives the show introduces are meant to speak to a very specific audience dealing with their sexual identity and whether or not they will be accepted for it.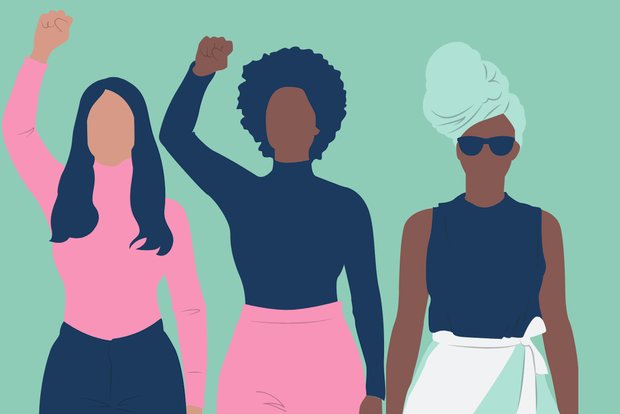 HCM Design I found the most powerful story this season to be Amy's. Amy is a normal high school teenager struggling to figure out what she wants to do with her life. Every day she takes the public bus to school. One day, she gets on the bus as she usually does, yet this bus ride will change all the future ones. She finds herself standing and gripping to the railing to balance throughout the bumpy ride; however, when she looks down, she sees the man behind her is pleasuring himself on her leg and humping her. She yells to stop the bus and gets off immediately. Her pants ruined and her mind disgusted and confused makes her at a loss for words. Her friend Maeve encourages her to go to the police and report it. Regardless of the submitted report, the season follows Amy's PTSD and journey with sexual assault. The show demonstrates how it affects and damages all aspects of her life until she finds support in fellow female classmates that have undergone similar tragedies. 
Part of growing up is our sexual coming of age. The experiences we have at this time shape the rest of our experiences for the rest of our lives. If everyone goes through this, why is there so much shame in even saying the word "sex"? Sex Education shines a light on this phenomenon and seeks to show viewers that they are not alone. 
Want to keep up with HCBU? Make sure to like us on Facebook, follow us on Instagram, check out our Pinterest board, and read our latest Tweets!