Nearly Burnt Pecan Pie and Turkey: My First Thanksgiving Away from Home
Normally, I would be dragging my luggage (nearly bursting at the seams) down the corridors of South Station and onto the musty overheated Peter Pan bus headed for New York. Normally, I would be gazing out the window as Boston melts into tree-lined highways that lead into the glittering streets of New York City. Normally, I would be swallowed into the rush hour crowd as we all squeeze onto the already packed subway cars headed towards the suburbs. Normally, I would be wrapped inside my parents' arms and surrounded by the smells of hot noodle soup waiting for me at the dining table.
Normally, I would be home for Thanksgiving.
Photo by Craig Adderley from Pexels
But the normal has been edged out by the reality of the pandemic we are living in now. With the risky nature of traveling at the moment, I spent my Thanksgiving break this year on campus. While the holiday is not much of a big event for my family, the break has always been a moment to eat some good homemade food and recharge at home before being hurtled into finals week. Not being able to taste my parents' cooking or sleep in my childhood room this time around felt strange, as home has always been a hallmark of warmth and comfort for me. Having not been at home since leaving for school earlier this year made me miss it even more.
Thankfully (no pun intended), I was able to have a small Friendsgiving with some friends who weren't going home as well. When planning out the menu, I declared, "We need to have a pecan pie." My family may not have many Thanksgiving traditions but we always have a glistening pecan pie waiting for us after dinner. The crunchiness of the pecan and the rich filling come together with the crumbly graham crust to create the perfect bite to end the night with. The only problem was that I had never made it by myself, as making it was always a family affair. As the days leading to Thanksgiving dinner dwindled away, nervousness arose in me. What if I mess it up? What if I accidentally burn it? What if there's no pecan pie this year?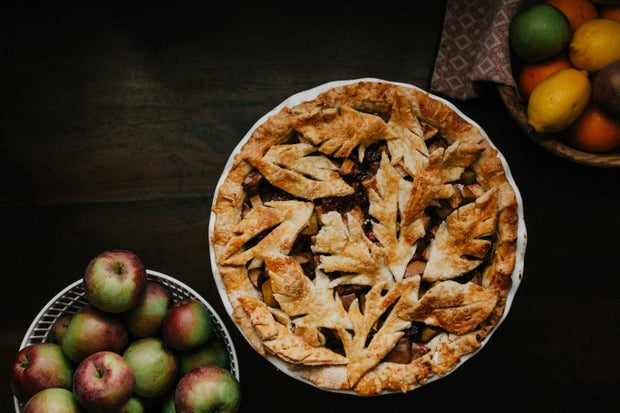 Photo by Priscilla Du Preez on Unsplash
Ring...Ring...Ring.
The phone kept ringing as I tried to reach my mom while dragging out the ingredients for the pie. Even though we used the same recipe every year, I couldn't help but feel insecure about making the pie. Talking to my mom was the assurance that I needed. But after missed call after missed call, I was left to my own devices. I rolled up my sleeves and began pouring the wet ingredients into a bowl. With my nerves on edge, I kept craning my neck to look at the recipe illuminated on my laptop screen while juggling all the steps of the pie. Okay, add a...how many teaspoons of vanilla extract again? Oh no...the filling looks a little runny... A storm of nervousness and worries ravaged my brain as I tried to put together the pecan pie from my memories.
When the night sky faded in, the smells of roast turkey and piping hot sides wafted in the air with the start of the meal. We laughed and talked as we ate delicious food on the table. As the talk slowed down with the onset of food coma, the moment of truth came. I brought the pie to the table and carefully sliced it into pieces for my friends. I watched anxiously as they took their first bite. "Wow, this is really good," one friend remarked with the others chiming in in agreement. Letting out a sigh of relief, I thought to myself, maybe home is not too far away after all.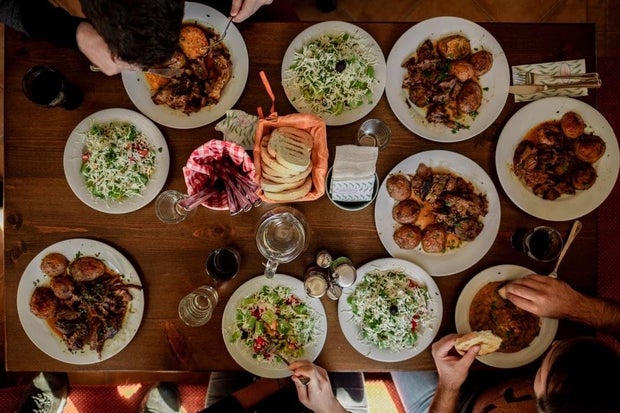 Even though this Thanksgiving was not ideal, it was still a day to remember for me.
Want to keep up with HCBU? Make sure to like us on Facebook​, follow us on I​nstagram,​ check out our ​Pinterest​ board, and read our latest Tweets​!