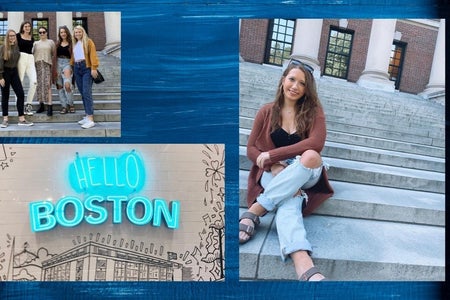 My Typical Weekend In Boston, But Pandemic Style
Now that it's October and I've begun to settle into Boston, I feel like I'm finally adjusting to my new normal as a college student during the pandemic. In high school, my weekends were spent at dance practice and doing homework, so living in a city with so many opportunities has changed the way I spend my days off. In the past month or so, I've developed a pattern for my weekends, and so far, it's been working really well. 
My weekends typically start off with some fun on Fridays after I finish my classes. When my classes end around one, I begin working on some homework until the rest of my friends are done with their classes. Friday night is usually the night we go out to dinner and explore the city. So far, we have visited the North End, Newbury Street, Seaport, Allston, and stayed on Commonwealth Ave. The fun part about our nights trying new restaurants is that there are so many options to choose from. Boston has an incredible variety of options, no matter what kind of food you're craving. Personally, I don't know if I could pick a favorite so far since all the places we have visited have been so good. 
Photo by Jaco Pretorius on Unsplash Saturdays are for homework. A normal Saturday calls for an 8:00 a.m. alarm, and work started by 9:30 or 10:00 at the latest. Most of the time, I will try to get out of the room to do my work. So, you can usually find me at the George Sherman Union or at Questrom the whole day. While I'm there, my work ranges from working on a paper to watching a pre-recorded lecture for the week to reading numerous articles and documents. Then, I have a COVID test sometime in the late afternoon. As for Saturday nights, they have become a night in for me and my friends. While it seems like Saturday night is the night to go out for many college students, I've found that I don't mind a chill night in my dorm, especially after a hectic week. And after a long day of homework, I think it's beneficial to have time to relax. So, Saturday nights consist of Netflix TV shows and movies—most recently rewatching Cheer.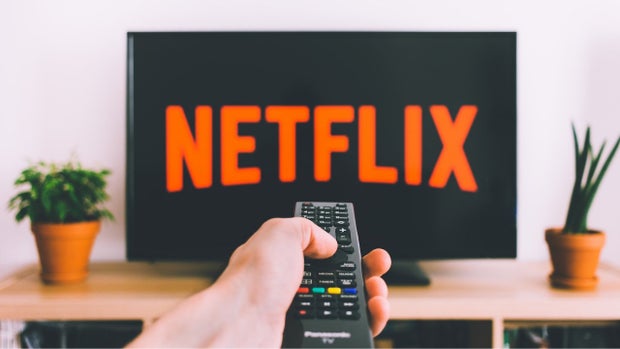 Unsplash
Sundays tend to be a mish-mosh of many activities. The day usually starts somewhat early once again, and I'm back to homework and studying. Caffeine on Sunday mornings is a necessity, so I usually find my way to Starbucks or Tatte for a chai latte. Depending on where I'm doing work, I will grab lunch around there and then return to my dorm to get ready for dance team practice. Around 4:30, I head up to west campus for practice and am there for two and a half hours, and then my teammates and I grab dinner from the dining hall in west after. After walking back to my dorm or catching the bus, I prepare for the week, and just like that, my weekend is over.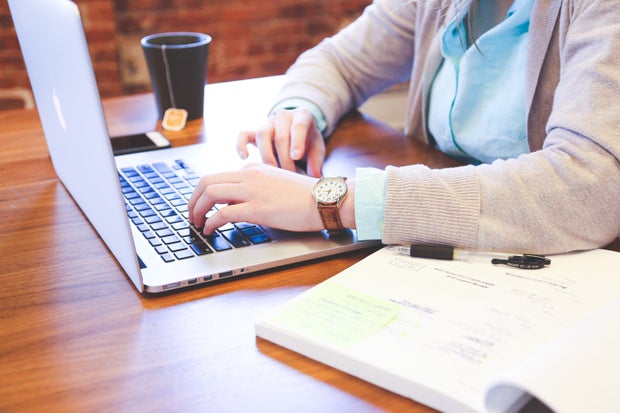 Startup Stock Photos | Pexels
Overall, I would not say that my weekends are anything that stands out as a college student; I think they're pretty typical. While I do spend a lot of time studying, I believe it's good to have a balance between work and play. With the pandemic, social activities are much more limited, but I try to make the best out of the situation as we navigate this unique period of our lives.
Want to keep up with HCBU? Make sure to like us on Facebook, follow us on Instagram, check out our Pinterest board, and read our latest Tweets!