My Favorite Places to Christmas Shop in Boston
The holiday season is in full swing folks, and with that being said, it's time to start holiday shopping! Here is a list of some of my favorite places to shop for the holiday gifts for friends and family (and for myself). Enjoy!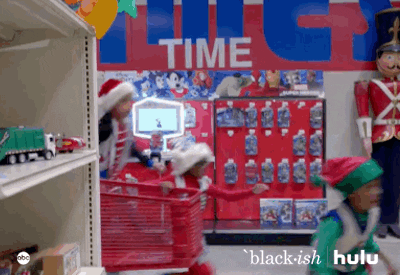 1. Newbury Street 
Credit: The Boxer Boston
Newbury Street is definitely the go-to place for all your holiday gift necessities. From Urban Outfitters to Zara and H&M, Newbury Street is a great place to go if you need inspiration for holiday gifts for friends and family. The atmosphere of Newbury is tingling with holiday buzz, who wouldn't love it?
2. The Prudential Center
Credit: Wikipedia
Not far from Newbury is the Prudential Center, home to more stores like Lord & Taylor, Sephora, and lululemon. If you need to move indoors to stay warm, but still have shopping to do, hit up the Pru!
3. Downtown Crossing 
Credit: Downtown Boston
Downtown Crossing is a great place to shop for the holidays. My personal favorite store in Downtown Crossing is the four-floor Primark, where I will likely be spending all of my money this season! Primark has great deals on anything from clothing to home decor. Not to mention, Downtown Crossing is home to more stores such as Macy's and Forever 21!
4. City Hall Plaza Holiday Market
Credit: The Sun Chronicle 
For some extra festive shopping, the Holiday Market at City Hall Plaza is the perfect place to shop. The Holiday Market houses many small businesses for the holiday season, each selling different items. This place is super cute and festive for holiday shopping! City Hall Plaza also has ice-skating in the plaza. This is a great place for some festive shopping and holiday activities.
Let the holiday shopping season commence!
Want to keep up with HCBU? Make sure to like us on Facebook, follow us on Instagram, check out our Pinterest board, and read our latest Tweets!