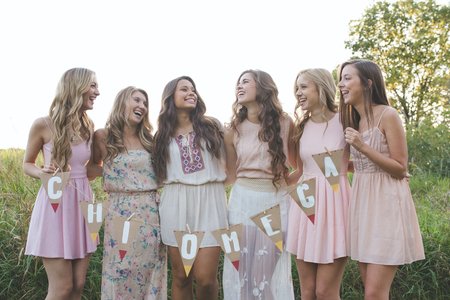 Cassie Howard / Her Campus
My Experience Going Through Sorority Recruitment at BU
I never thought I would be a sorority girl—I am more introverted than extroverted, and I would rather stay in and watch Netflix than go out partying every night. But since my older sister had such an amazing experience going through recruitment at BU, I decided to try it and see what happens. Going through recruitment was one of the most stressful times of my life, but I think the results definitely made up for it. Here is what I experienced rushing a sorority at BU.
I had been told a lot of things going into recruitment, like "trust the process" and "just be yourself." As cliche and overused as these sayings are, they could not be truer. The only thing you can do going into the first day of formal rushing is to have faith in the process and to be yourself. If you do these two things, your time during recruitment will be much more relaxed and fun.
However, despite knowing this, I was still extremely nervous. The first day of recruitment, I decided to wear my favorite outfit to feel the most confident that I could (plan all of your outfits ahead of time!). On the first day, all of the Potential New Members (PNMs) met with each of the 10 sororities for 15 minutes. As you can guess, this day was extremely overwhelming and scary, especially since we had to choose two sororities to drop after our conversations. However, the most important thing to remember is that at the end of the day, you're just talking to people that are genuinely interested in who you are. That's what I kept in my mind going into Day Two.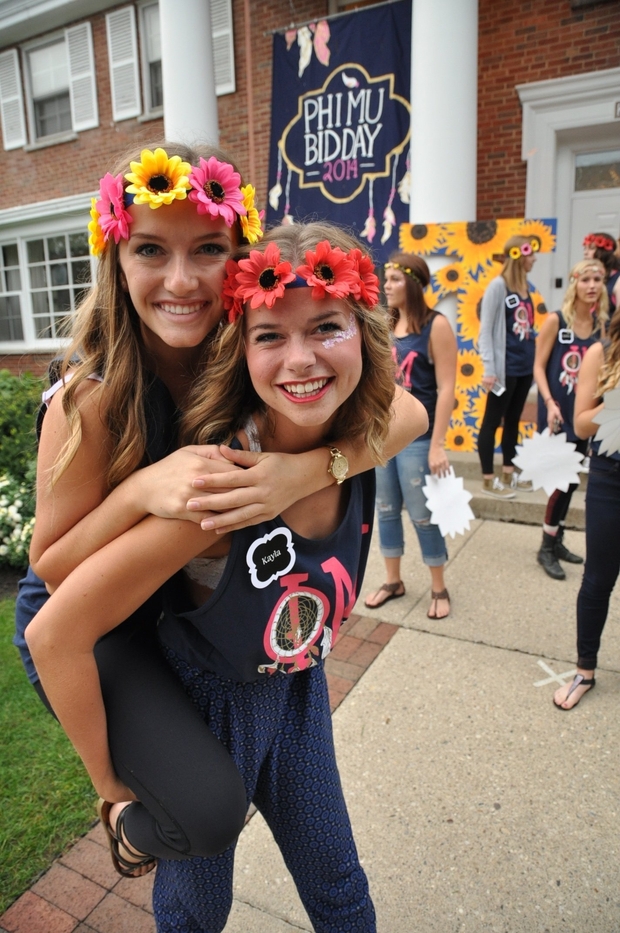 On the second day, I wore another casual outfit that I felt my best in. In the morning, we got our schedules for the day. I had eight sororities on my list — which was the maximum amount for the second day — so I felt a bit nervous because I wasn't prepared to talk to eight different sororities for 30 minutes each. However, this day was "Philanthropy Day," so it was extremely interesting to learn about the service that each sorority does. Again, it was hard to decide which three sororities to drop on this day since I was becoming attached to each one.
The third day was business-casual, so I walked in with my best business outfit, feeling super confident. It was "Sisterhood Day," so I was excited to get to know my remaining sororities even more. However, the third day was a hard day for a lot of PNMs, including myself. I got dropped by two sororities, leaving me with only three on that day (the maximum we could have was five). I felt hurt because I thought I had amazing conversations with some of the groups that dropped me, and I was confused as to what I did wrong. But I realized that if they don't want me, that's not the place for me. So I focused all of my energy on those three parties that I had that day, and I tried to be as positive as possible. At the end of the day, I picked my top two for Preference Day.
The last day was cocktail formal attire and the final day of recruitment. That morning, about 100 girls dropped because they did not get the final two sororities that they wanted on their schedule. I had gotten only one of my tops on my schedule, so I stayed for the day, hoping that I would get a bid from them the next day.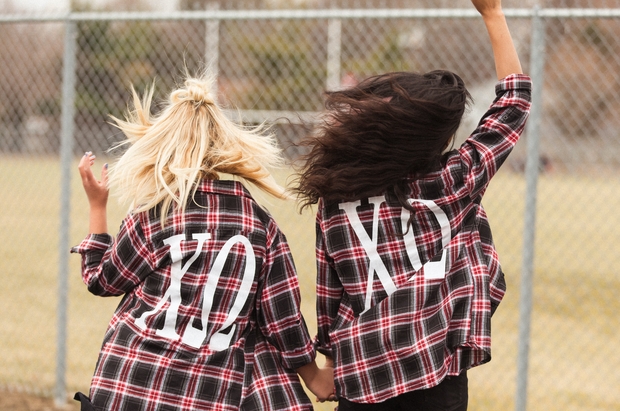 Then came Bid Day: a day of stress, anxiety, and hopefully happiness. After some time of waiting, we finally received the cards that held the name of our future homes. I tore open my card impatiently to see that my top sorority had invited me into their chapter! I will never forget the excitement that ran through me in that moment and the consistent buzz throughout the room as each girl ran to their new families.
There are also many girls who did not get who they wanted and dropped out of recruitment—and that is totally fine too. The best strategy to use going through recruitment is to trust your instincts. If you're not feeling it and you would rather try again next year or do something else, then it is worth taking a break from the whole process for a while. It is better to feel happy than forced. Ultimately, you will end up where you should.
Recruitment was a long and tedious process, but in the end, it definitely leads you to where you are meant to be. I cannot wait for what my future holds in my new home.
Want to keep up with HCBU? Make sure to like us on Facebook, follow us on Instagram, check out our Pinterest board, and read our latest Tweets!