Muslim Perspectives on Sex, Gender and Sexuality
Topics like sex, gender, and sexuality are considered sensitive topics to Muslims and non-Muslims alike. To a certain degree, religion plays a role in how these topics are discussed – which for the most part is almost not at all. While the concept of sexuality has become more solidified in our society as a whole, gender fluidity hasn't reached the same level yet, which means that there is less conversation on it in Islamic forums compared to topics like sexuality and sex.
However, this does not mean that there isn't any conversation about it. Islam may have challenged some beliefs on these topics, but it hasn't changed their views.
On the topic of sex, some Muslims have a traditional belief about celibacy. Islam has given a basis of what sex is and what it's for, which is for procreation. It has given guidelines about when it should occur – which is after marriage. This leads some to err away from anything that could lead towards premarital sex. This is sometimes tied in with having a religious upbringing and having a strong faith, leading to abstinence. It's something that they choose not to do -- to each their own personal opinion. This sometimes is due to wanting a a permanent partner, which is more likely when you are married.
Some feel like the West is trying to preach that sex isn't really a big deal, but that Islam treats sex as something that is more sacred, which should be done within certain limitations. Many then follow up with mentioning that they are more against the notion of casual sex. It's not something that they partake in often, and they don't really want their partner to have that mentality as well. Sex has a stronger weight to it than something that is treated casually.
This isn't to say that the west is lenient with sex, which is very much a stereotype that has been adopted recently. There are Muslims who are lenient with sex, however, I hadn't had the chance to interview them. Some Muslims feel that the western values have altered their concept of sex. It's added more to it, by including the bond between two people and the love that's there, the intimacy that comes along with sex. The west made it to be more than just for procreation – and added a layer of physical satisfaction and human intimacy to it as well.
Within the Islamic jurisdiction, from what I know and what I've heard, premarital sex isn't permissible, nor is anal sex. This follows into the topic of sexuality, as some Muslims have a different interpretation on the story of Prophet Lud (Lot) with Sodom and Gomorrah. They say that the Quran had mentioned homosexual lust, but not homosexual love. Which, since in the Quran it previously mentioned that anal sex is not permissible, homosexual lust would not be either. However, it doesn't say anything against the love between a man and man or a woman and a woman. However, because the Quran is such a big book, it's hard to be 100% knowledgeable, and much is left to personal opinions, which influences how you interpret things. A lot of how you interpret things is how much you practice your own religion. Islam will teach you certain things, and you can't go against it and claim that the religion itself is allowing you to do that. You can't make religion convenient for yourself and misguide other people.  
Away from religious scripture and interpretation, some like the fact that people are going out and searching more for of a connection with someone rather than just trying to find someone of the opposite sex.  There's a higher importance put on love and intimacy, rather than just the gender you were born with. Who you are plays a more important role when you stop looking at what gender the other person is.
However, at the same time, many feel that it is their right to be conservative in their beliefs, and to believe that Islam doesn't allow much room within sexuality. Personal opinions can differ from the Western views, because with the West, the views are much more open. It's not something that some would indulge in themselves, and there's a whole different debate on whether it is permissible.
If you are Muslim and part of the LGBTQ community, you face many struggles. Being a Muslim in this day and age is already a "me against the world" feeling. But being a LGBTQ Muslim is a "me against my community" feeling. You may feel like you can't open up to the people around you, and you may feel alienated. There isn't much conversation going around about it, or just not enough for someone to be able to come out into the community, and coming out is something that is especially more terrifying as an LGBTQ Muslim. It becomes increasingly hard to navigate it. You worry about not being able to express yourself and your sexuality. If you do come out, it becomes hard to fit in the community, or it gets shoved under the carpet, never to be spoken about again.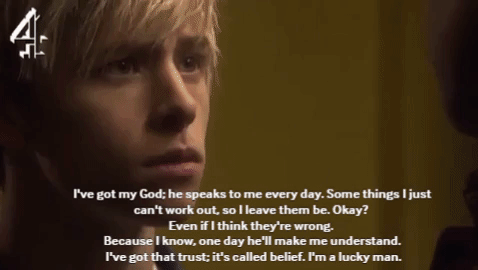 People are becoming more open to it -- there are artists and writers who are Muslim and openly expressing sexuality in their works. The conversation is definitely starting to emerge within the Muslim community.
However, personally, I feel like the conversation of gender fluidity hasn't been started, or hasn't progressed much. It is a fairly newer identity that is coming up in world conversation. Some Muslims want to believe that there are only two genders. However, it's hard to believe this when you know that there is more than just one, just on the basis of basic biological facts. While some may feel like the androgynous movement is great, they may be more skeptical with other movements like transsexuality. In there plays the belief that you are born with one body and that you would only have a more masculine or feminine personality. Islam has influenced these views, but it is for the most part personal views. Some reject the orthodox views that gender is constrained, and that while transsexuality is a new identity, this new identity has rights of its own.  
Islam teaches us to be tolerant towards everyone, and it's important to treat everyone with respect. If you want to be happy, be happy. No one has the right to take away someone's happiness. Islam shouldn't change how you interact with people. It may not be accepting of different sexualities or genders, but it accepts people as human beings. We are all human beings in the end, and once you recognize that, the world could become a better place.
Want to keep up with HCBU? Make sure to like us on Facebook, follow us on Instagram, check out our Pinterest board, and read our latest Tweets!